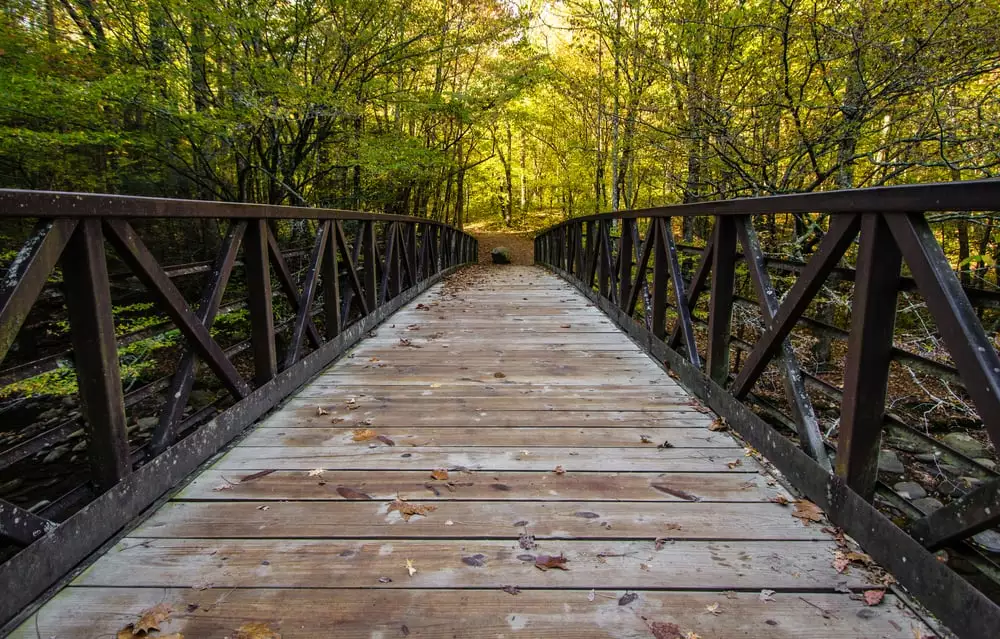 July 2, 2021
If you're bringing your family to the Smokies and you want to spend time in the national park, then you should go hiking! It doesn't matter if you have small children or older kids, because there's a hike everyone will love! Here are 7 of the best hikes in the Smoky Mountains for kids:
1. Elkmont Nature Trail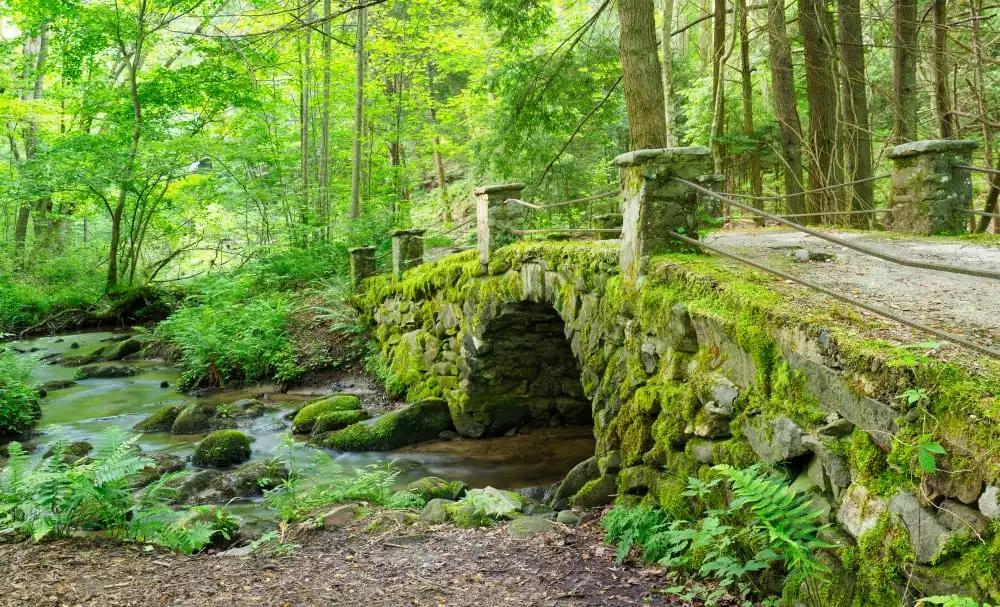 The Elkmont Nature Trail is 0.8 miles roundtrip. It is primarily used as a walking trail or for bird watching. In the spring, there are several wildflowers along the hike, as well as plenty of creeks and small animals you might spot. Plus, there's a secret troll bridge off the main path you should look for!
2. Sugarlands Valley Nature Trail
If you have toddlers or young children who can't make it on a longer trail, take them on the Sugarlands Valley Nature Trail! This hiking trail is 0.5 miles roundtrip, and it is paved. You'll walk beside a river and through the woods for a pleasant hike that's great for people of all ages!
3. Cataract Falls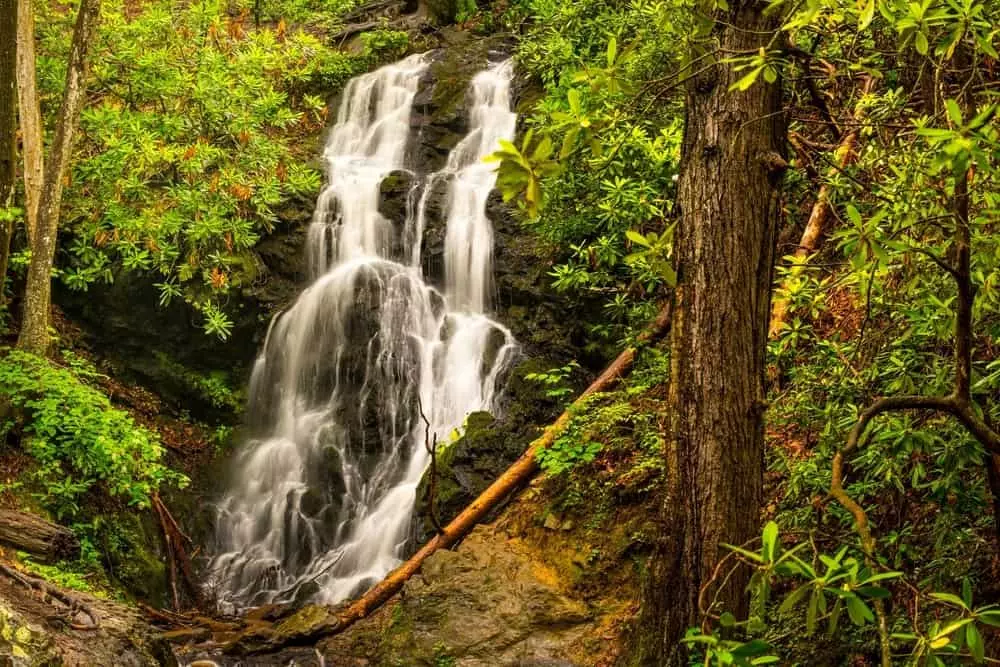 One of the best hikes in the Smoky Mountains for kids is Cataract Falls. The trail is 1.1 miles roundtrip, and the path is easy to follow. There are creeks that flow alongside the trail. You'll see birds, squirrels, and other small animals as you walk. At the end of the trail, you'll get to see Cataract Falls, a 20-foot-tall waterfall!
4. Metcalf Bottoms Trail
Metcalf Bottoms Trail is a 1.5-mile trail that takes you through the woods of the Smokies. In the spring, you'll see all kinds of wildflowers along the path. If you start out in the Metcalf Bottoms picnic area, you'll get to enjoy the water rushing over the rocks in the river.
5. Laurel Falls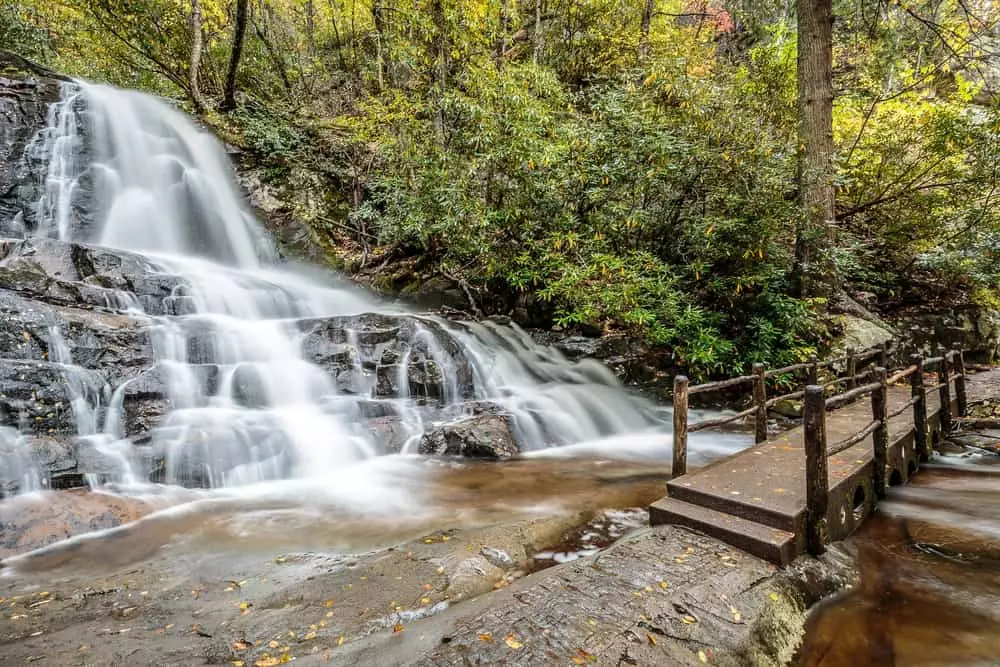 One of the best hikes in the Smoky Mountains for kids that's also popular is Laurel Falls. No matter what time of day it is, you'll probably see families with kids of all ages hiking this trail. You'll make your way along the paved path and through the woods until you reach the end of the trail where Laurel Falls stands at 80 feet tall!
6. Gatlinburg Trail
If you're staying with us in Gatlinburg, you won't have to go far to get to the Gatlinburg Trail! Located right outside of downtown, this trail takes you along the Little Pigeon River and through heavily wooded areas. As you continue along the 3.8-mile-roundtrip trail, you will see remains of chimneys and homesteads from years past. Gatlinburg Trail is one of the only trails that is dog friendly.
7. Little Brier Gap Trail
Another fun trail you should hike with your kids is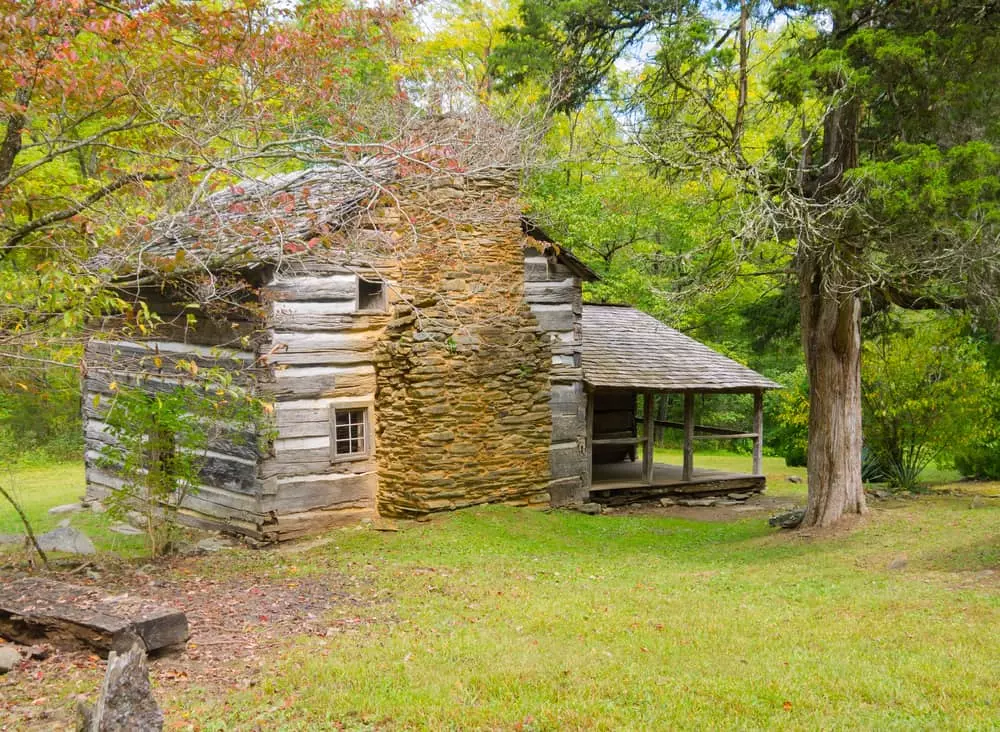 Little Brier Gap Trail. This trail is 2.8 miles roundtrip, and along the beginning, you'll hike beside a small stream and see wildflowers in the spring. You can take a side trail to see the Walker Sisters Place, which is a historic building you and your kids will have fun exploring.
No matter which trail you decide to hike, you'll have fun spending time with your kids. Wondering what else you can do as a family in Gatlinburg? Check out these attractions in Gatlinburg that are perfect for family fun!