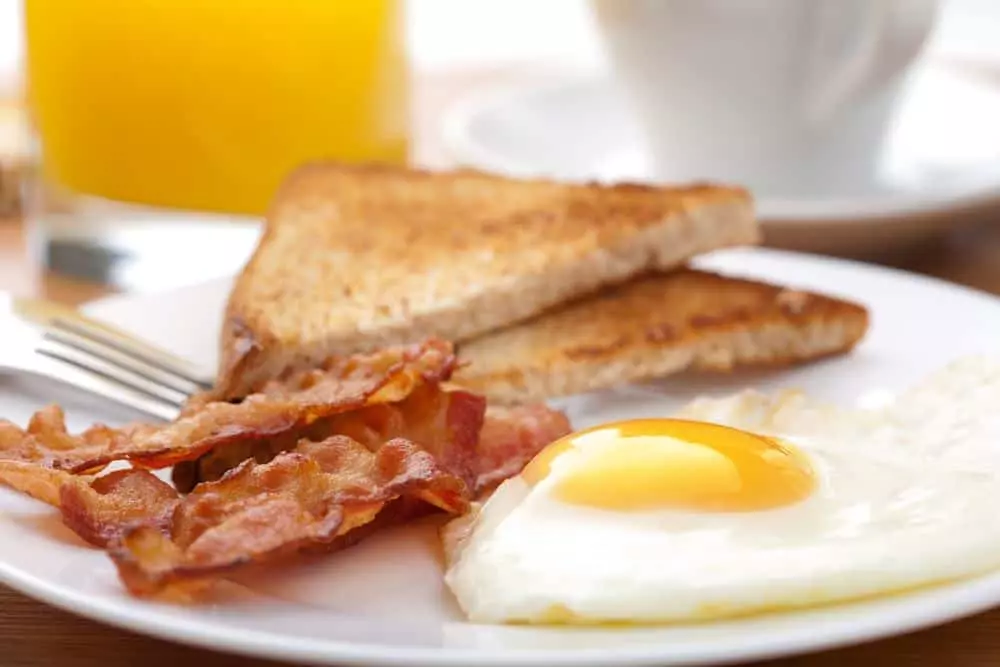 March 16, 2017
The old adage that "breakfast is the most important meal of the day" must have originated in Gatlinburg, because our Smoky Mountain city takes breakfast seriously! Gatlinburg is filled with a seemingly endless variety of pancake houses and breakfast restaurants, each with their own signature dishes. With so many options, choosing where to dine can be a little overwhelming. To help you make the right decision, Sidney James Mountain Lodge has put together a guide to five of the best places to eat breakfast in Gatlinburg TN.
1. Sidney James Poolside Cafe
When you stay at Sidney James Mountain Lodge, you won't have to leave our hotel to enjoy a delicious breakfast! Our poolside cafe offers a wonderful selection of biscuit sandwiches and breakfast plates that are definitely worth getting out of bed for. During the weekend, we also offer a wonderful breakfast buffet with all of your favorite foods. Starting your day at our poolside cafe is much quicker and cheaper than dining on the Parkway, so you can save your money for the attractions in town.
2. Pancake Pantry
The Pancake Pantry is one of the most popular places to eat breakfast in Gatlinburg TN. This legendary restaurant was the first pancake house to open in Tennessee, and it has remained a beloved institution in the Smokies for decades. The Pantry does everything the old fashioned way: with real butter, fresh whipped cream, and scratch-made dishes. If you are a fan of flapjacks, you will absolutely love this restaurant! When you visit the Pancake Pantry, be sure to bring cash, since the restaurant does not accept credit cards.
3. Crockett's Breakfast Camp
Crockett's Breakfast Camp is a relative newcomer to Gatlinburg's breakfast scene, but it has quickly established itself as one of the can't-miss restaurants in the area. Guests at Crockett's will enjoy an old fashioned country breakfast cooked to perfection. Popular items on the Breakfast Camp menu include the extra thick griddle cakes, sugar cured ham, country fried steak, cathead biscuit stackers, and delicious omelets.
4. Atrium Pancakes
For over 20 years,Atrium Pancakes has built a reputation for its mouthwatering food and Southern hospitality. This restaurant is most famous for its Baked Apple Pancake, which is made with freshly sliced apples and brown sugar. The pancake takes a little longer to cook, but the wait is definitely worth it! Other standout items at Atrium Pancakes include the eggs benedict, home fries, french toast, and biscuits and gravy.
5. The Donut Friar
Every morning at 5 a.m., The Donut Friar opens its doors and the smell of freshly baked cinnamon bread wafts through downtown Gatlinburg. Located in The Village shopping area, The Donut Friar is perfect for anyone who likes to begin their day with something sweet. With donuts, chocolate eclairs, cinnamon bread, assorted muffins, and excellent coffee, you are sure to find something tasty to enjoy at this bakery. Like the Pancake Pantry, The Donut Friar does not accept credit cards, so be sure to plan accordingly.
Sidney James Mountain Lodge boasts an incredible location near all of the best places to eat breakfast in Gatlinburg TN. Our hotel is situated on Historic Nature Trail, just a short walk or trolley ride from all of the fun on The Strip. Guests at Sidney James will enjoy a fun indoor pool and sauna, seasonal outdoor pools, a gym, and rooms with private balconies. To start planning your vacation, browse our selection of Gatlinburg hotel rooms!