May 6, 2022
No trip to Gatlinburg, TN is complete without a shopping spree! Gatlinburg is home to a variety of stores and boutiques that carry handcrafted gifts to specialty food items. Whether you want to just window shop or bring home something to remember your Smoky Mountain vacation, you'll have fun going through these shops! Check out the top 5 places to go shopping in Gatlinburg TN:
1. Great Smoky Arts & Crafts Community
The Great Smoky Arts & Crafts Community is the largest group of independent artisans in the United States! Located off of the East Parkway, this 8-mile loop road is lined with studios, galleries, and shops that showcase the work of local craftspeople and artists. If you're looking for the perfect homemade souvenir from Gatlinburg, this is the place to find it. Some of our favorite destinations along the Arts & Crafts loop include Alewine Pottery, Santa's Claus-et, Misty Mountain Soap Company, Cliff Dwellers Gallery, and the Paul Murray Studio & Gallery.
2. The Village
The Village Shops is a popular place to go shopping in Gatlinburg TN. Tucked away off of the downtown Parkway, these shops really do look like a quaint German village, with its brick walkway, old-fashioned architecture, and center fountain. Visitors to The Village Shops will find 27 unique boutiques to explore, including Pepper Palace, The Donut Friar, Cartoons & Toys, The Silver Tree, The Spice & Tea Exchange, Tervis, and Best Gift Idea Ever.
3. Mountain Mall
Perfect for a rainy day, the Mountain Mall is the premiere place for indoor shopping in Gatlinburg. Located across from Ripley's Aquarium of the Smokies, this mall has something for everyone. Most of the stores are owned by locals. You'll find artists, chefs, and many other people selling items in these stores. A few of the shops in the mall include Aunt Mahalia's Candies, Bodacious Bags, Cowboy Way, Lavis Jewelry, Paws and Claws Pet Fashions, and Sports Heaven.
4. Nantahala Outdoor Center
If you plan on doing some hiking in the Great Smoky Mountains National Park during your vacation, you should definitely stop at Nantahala Outdoor Center. This outdoor store has clothing and gear from trusted brands like Columbia, Patagonia, and The North Face. NOC is also just a fun place to hang out, as it features a rock climbing wall, swinging rope bridge, giant fireplace, and "bear cave."
5. Smoky Mountain Farms Jelly House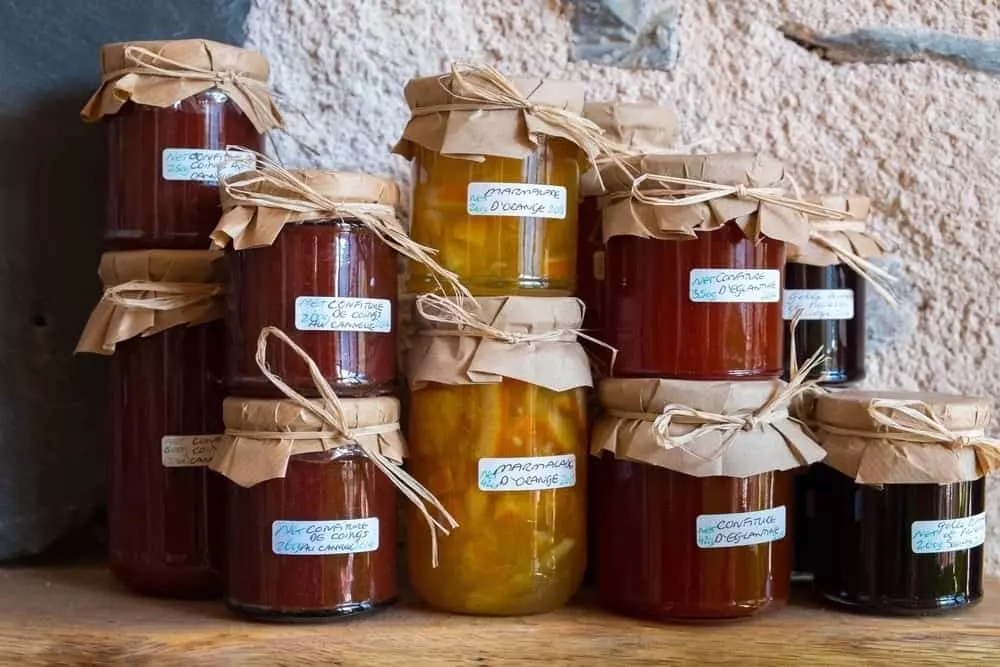 Smoky Mountain Farms Jelly House is the perfect place for foodies! This one-of-a-kind shop is home to more than 80 varieties of jams, jellies, and preserves, along with hot sauces, pickles, and many other delicious products. If you love food, you will love looking through this store. The Jelly House regularly offers free samples, so guests will have the chance to try before they buy.
These are just a few of the places you can go shopping in Gatlinburg TN. Want to stay close to all the great places to shop in Gatlinburg? Our hotel is right off the Parkway, ensuring you're close to everything you want to experience! To start planning your getaway, browse our Gatlinburg hotel rooms!