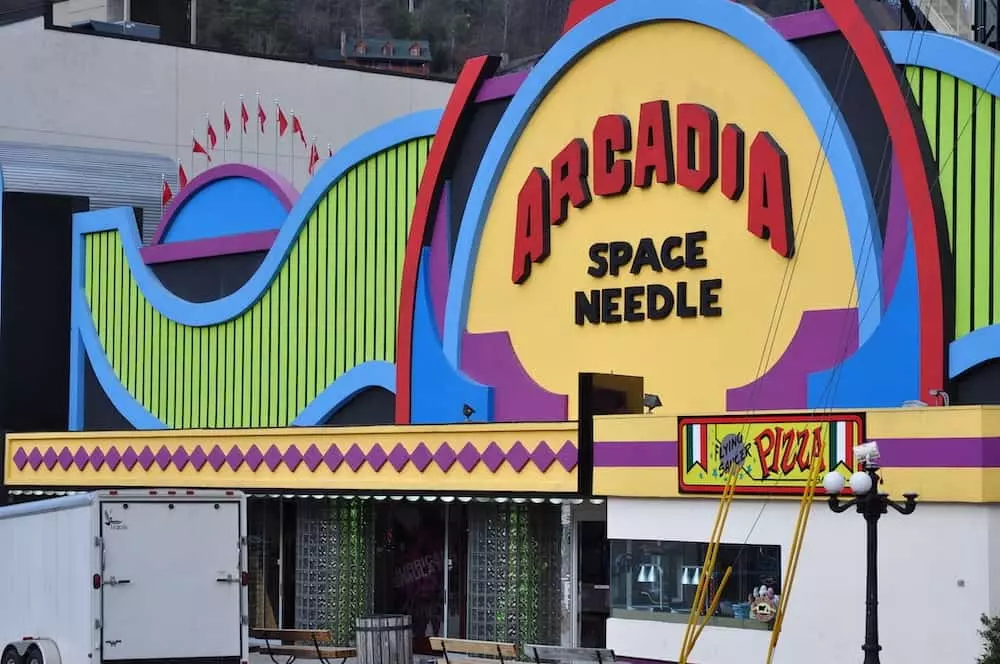 April 22, 2019
If you want to experience the best views of the Smoky Mountains during your vacation, put the Gatlinburg Space Needle on the top of your list! This 407 foot tall observation tower provides incredible panoramic views of the Smokies and downtown Gatlinburg, making it one of the most popular attractions in town! Here are the top 4 reasons why you should visit the Gatlinburg Space Needle:
1. Spectacular Views
The Gatlinburg Space Needle offers spectacular 360 degree views where you can see for miles, so be sure to bring your camera along for some unique photographs! There are even free viewfinders on the observation deck where you can zoom in to enjoy an up-close view of the beautiful surroundings. You never know when you might get lucky enough to spot some wildlife in the forest! While the daylight hours are truly a sight to behold, be sure to come back at night when you can look down upon the twinkling lights of downtown Gatlinburg!
2. Fun for All Ages
The Gatlinburg Space Needle is an attraction that is fun for all ages! It's perfect for the entire family to experience together! There are a pair of glass elevators that will take you to the top of the tower so there is no stair climbing involved. If you have young kids in your family, they will be excited to know that there is a huge arcade at the base of the tower called Arcadia! This 25,000 square foot amusement center features a wide variety of video games, simulators and redemption games for hours of entertainment.
3. Higher Learning Exhibits
Another reason why you should visit the Gatlinburg Space Needle during your vacation is to explore the Higher Learning Exhibits, an educational feature about Gatlinburg and the Smoky Mountains. This is a fun opportunity to learn more about the facts and history of the area, which also helps to enrich your visit to the Great Smoky Mountains!
4. Special Package Deals
One of the best things about the Gatlinburg Space Needle is that it is incredibly affordable! You can also take advantage of special package deals where you can get 2 visits to enjoy the scenery both during the day and at night! If you are planning on visiting Arcadia too, consider one of the VIP packages where you can bundle admission to the Gatlinburg Space Needle with an Arcadia Play Card!
Where to Stay
Stay within walking distance of the Gatlinburg Space Needle with a vacation at the Sidney James Mountain Lodge! Our affordable hotel features comfortable accommodations and all the amenities you need for a fantastic getaway, including private balconies, indoor and outdoor swimming pools, a sauna and a private picnic area located by a mountain stream! Come find out for yourself why so many guests love returning to our hotel year after year for their Smoky Mountain vacation!
Check out all of the rooms at our hotel in Gatlinburg TN today to plan your vacation near the Gatlinburg Space Needle! We look forward to seeing you soon at the Sidney James Mountain Lodge!