February 13, 2020
When you come to the Smoky Mountains with your sweetheart, you're probably wondering what you should do to spend quality time together. Pigeon Forge is a great place for couples to do things together! Whether you want to play together or do something romantic, you'll find it here. Check out these top 5 fun things to do in Pigeon Forge for couples:
1. Ride The Great Smoky Mountain Wheel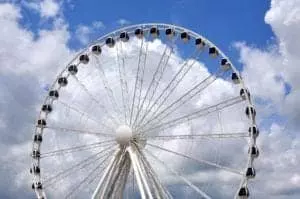 If you're looking for some alone time in a romantic activity, you should head to The Island in Pigeon Forge and ride The Great Smoky Mountain Wheel. This 200-foot-tall ferris wheel gives you the opportunity to have incredible views of the Smoky Mountains and Pigeon Forge. It'll just be the two of you in the glass gondola. Riding the Wheel is even more romantic at night when Pigeon Forge, and the Wheel itself, are lit up!
2. Play Mini Golf
Pigeon Forge is definitely known for all the mini golf courses you can find along the Parkway! If you and your sweetheart want to do something fun and lighthearted, play a round or two of mini golf! Crave Golf Course is the perfect place to play. There's an indoor course if the weather is nasty, and an outdoor rooftop course if you want to be outside when it's nice! Both courses are candy and dessert themed. Seeing all of the delicious candies, cakes, and treats will make you crave some yourself. Luckily, Crave has a candy and ice cream store where you can grab a treat!
3. Travel the Rocky Top Wine Trail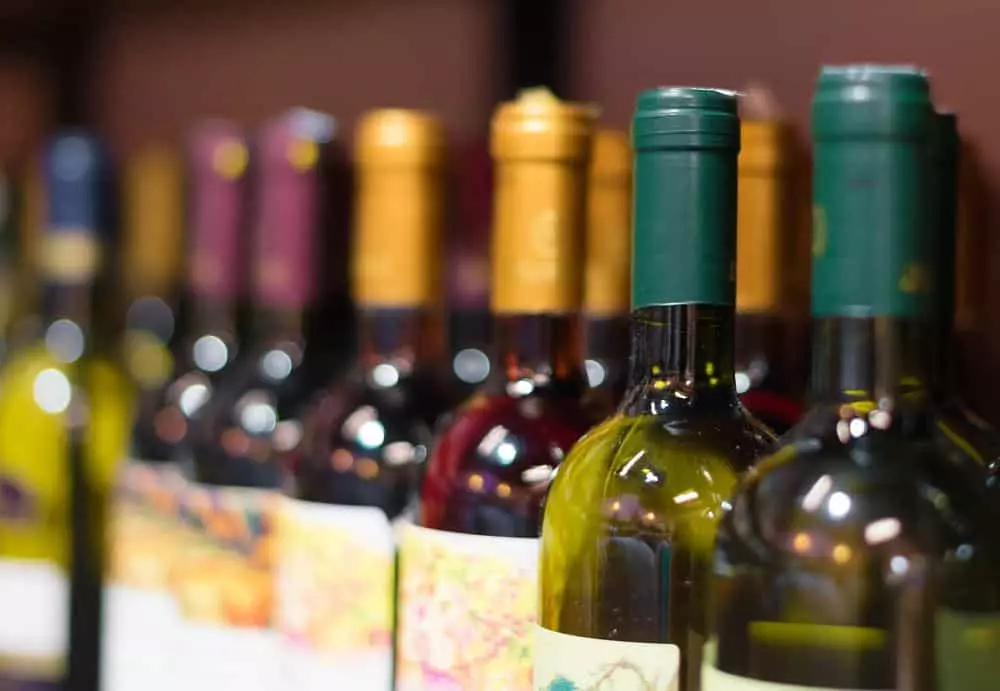 If both of you enjoy tasting wine, you should travel the Rocky Top Wine Trail throughout Pigeon Forge. The way the trail works is you pick one of the wineries to stop at first and tell someone at the tasting counter you plan on making your way to all of the wineries. They will give you a passport to mark off at each location. Once you mark off all of them, you will get some free gifts! Plus, you'll get to try all kinds of delicious wine along the way!
4. Go On a Carriage Ride
Is there anything more romantic than riding a carriage? Heritage Carriage Rides will take you on a tour around their facility. Riding in the carriage is a great way to slow down and focus on each other. You'll even receive a long stem rose at the beginning of your ride! You'll love this romantic ride at night.
5. Have a Romantic Dinner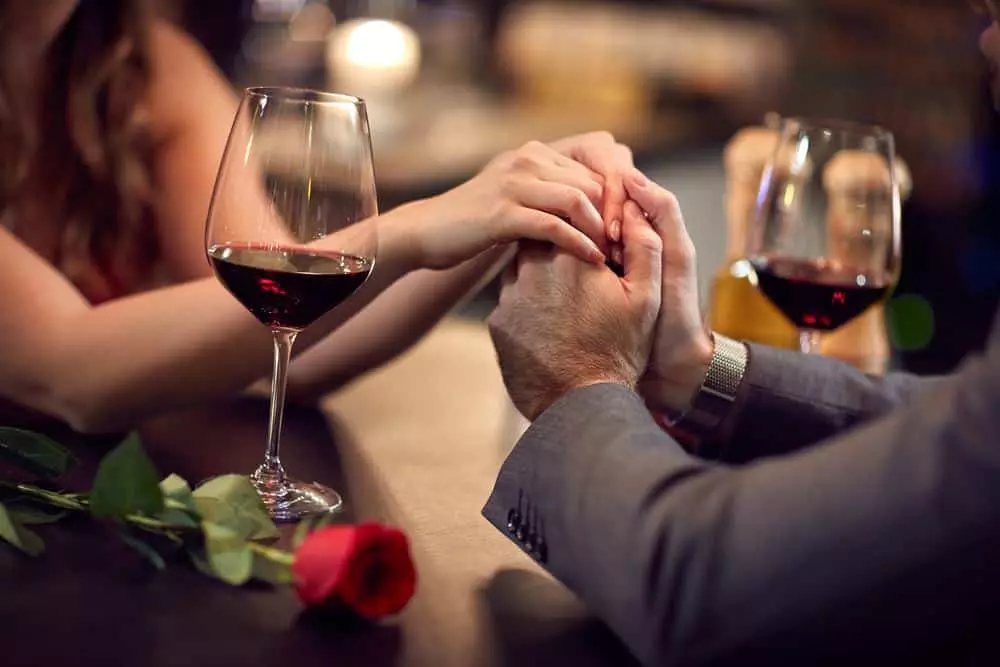 What better way to spend time together than eating a romantic dinner? You want to spend some quality time at a fine dining area where the lights are dim and you can just talk to each other. If you want to try something different, eat at Gaucho Urbano Brazilian Steakhouse. Servers walk around with deliciously seasoned meats on skewers and shave them fresh for you at your table. Bullfish Grill serves steak, chicken, seafood, and more. Don't forget to get a drink to go with your meal!
There are so many things to do in Pigeon Forge for couples. Since you're staying with us, check out these great things to do in Gatlinburg, too!