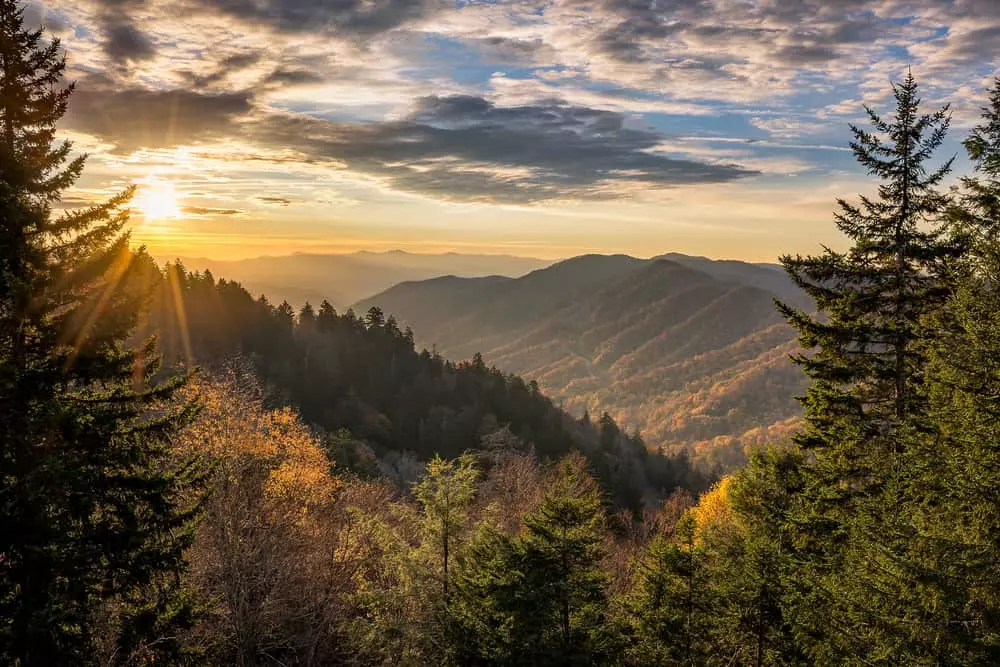 January 21, 2021
Smoky Mountain hikes offer a variety of sights including waterfalls, wildlife, and beautiful views. With over 500,000 sprawling acres, the aerial views in the Great Smoky Mountains are unmatched. If you're planning a hiking trip, here are the 5 best Smoky Mountain hikes with views:
1. Andrews Bald
To begin your hike to Andrews Bald, you'll need to start at Clingman's Dome. This hike is a 3.5 mile round trip that's considered moderate in difficulty. Many parts of the trail used to be extremely rocky and rugged, but Friends of the Smokies began a project in the fall of 2008 that restored some of the roughest parts. Flat stones and staircases are just a few of the things they put in to make it easier for hikers to reach Andrew's Bald! Once you reach the top, Andrew's Bald has several acres of open meadowland where you can enjoy a picnic lunch or simply take in the stunning views. From Andrew's Bald, hikers can see Fontana Lake and the Southern Smoky Mountains.
2. Charlies Bunion
Charlies Bunion takes hikers Eastbound on the Appalachian trail to reach one of the best lookout points in the Smokies. This hike is an 8.1 mile round trip and is considered strenuous in difficulty. After gaining 1,640 feet of elevation and reaching the summit, hikers can see the Smoky Mountains to the North, and Mount Kephart and The Jumpoff to the West. Charlie's Bunion is also a great hike for plant lovers, because the trail boasts some of the Smokies most beautiful wildflowers during the Spring and Summer months!
3. Chimney Tops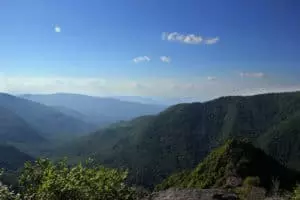 Chimney Tops is one of the most popular Smoky Mountain hikes with a view. As a 3.8 mile round trip, it's a bit shorter than the others on this list, but it's still challenging! Chimney Tops has lots of steep, rocky inclines that make this a moderately difficult hike. Hikers will pass by unique wildlife and high elevation streams on the way to this 4,753 foot summit. Once reached, visitors will be able to spot Mount LeConte and Newfound Gap Road in the distance.
4. Mount LeConte
One classic Smoky Mountain hike is Mount LeConte. This strenuous hike is an 11 mile round trip that passes several landmarks. There are multiple ways to reach the peak, but the most popular route is the Alum Cave Trail. On this trail, you'll pass Arch Rock, the Alum Cave, and Gracie's Pulpit before finally reaching the summit. Once you get to the top, you'll see LeConte lodge, a group of cabins where hikers can stay overnight during the warmer seasons. At the lodge, you can pick one of two lookout points: Myrtle Point is perfect for watching the sun rise over the Smokies, and Cliff Top offers stunning panoramic views at any time of day!
5. Clingmans Dome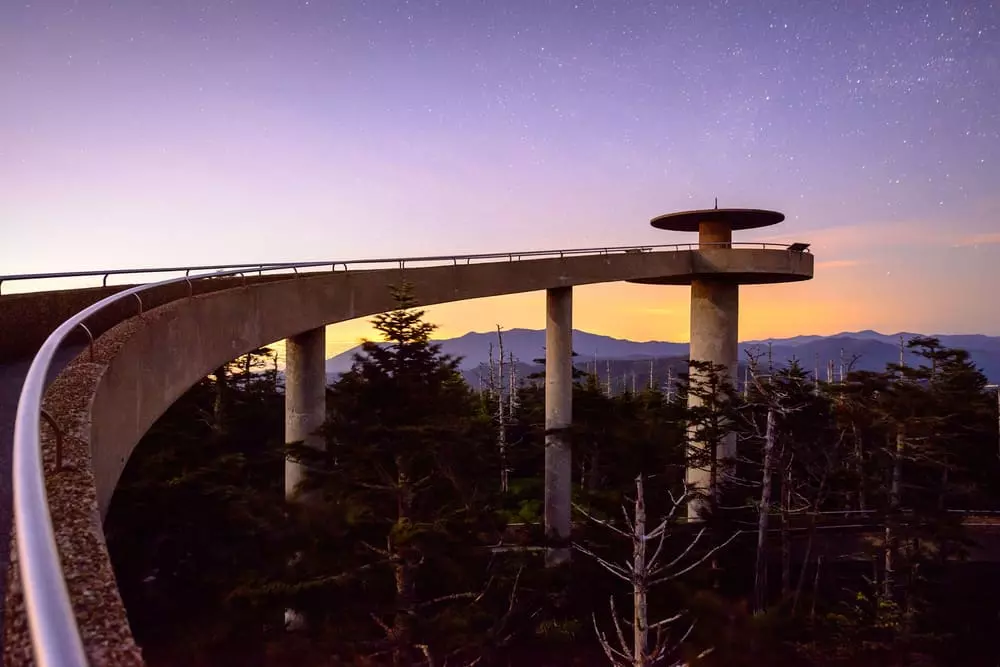 Clingmans Dome is more of a walk than a hike, but it still offers breathtaking views from the highest point in Tennessee and the Great Smoky Mountains National Park. Simply take a 1 mile round trip walk up to the Clingman's Dome observation tower to see 360 degree views of the national park! This walk may be short, but it's steep so it may be challenging for some hikers. The road to Clingman's Dome is closed seasonally so this is a view you have to plan for!
Planning on spending time in Gatlinburg? Check out these attractions in Gatlinburg with views of the Smokies!
These views are just a small piece of what Smoky Mountain hikes have to offer! If you're planning a trip to Gatlinburg, check out more information on the Great Smoky Mountains National Park and add some hikes to your itinerary!