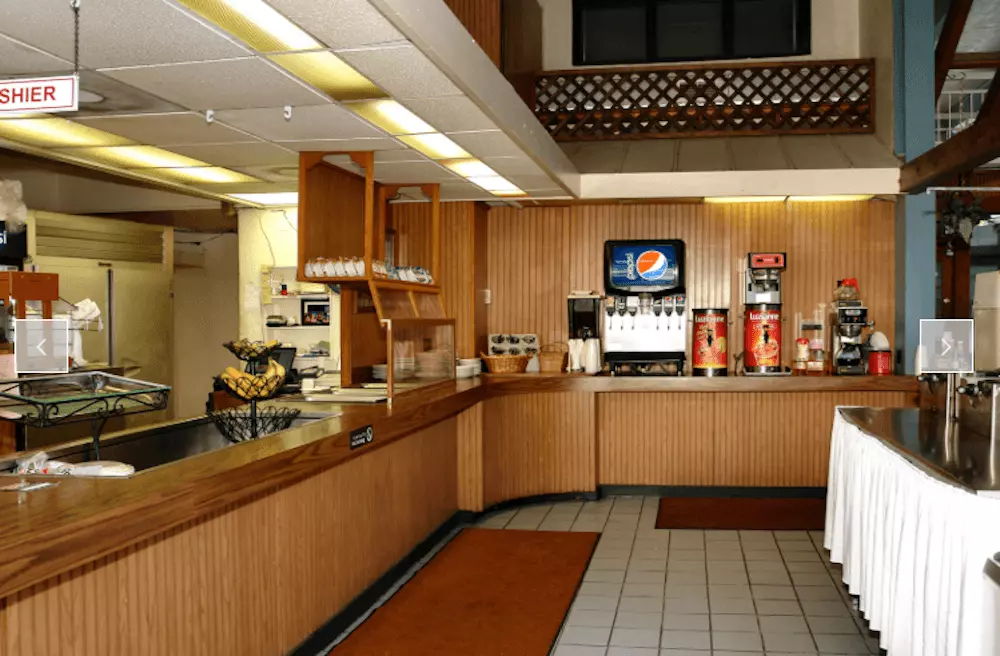 July 28, 2022
When staying at our Gatlinburg hotel, you will love taking advantage of our amenities, including eating at our restaurant Poolside Cafe! The restaurant is located inside the hotel and offers breakfast, lunch, dinner, snacks, and desserts. There is a huge amount of tasty variety ready for you to enjoy! We even deliver your food if you wish for added convenience! Here are the top 5 Poolside Cafe menu items at our Gatlinburg hotel on The Strip:
1. French Toast Plate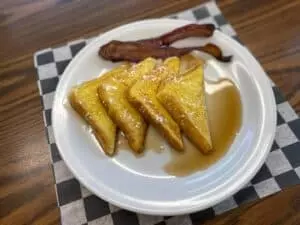 Interested in something tasty and sweet? Consider ordering our French Toast Plate at our Gatlinburg hotel. You will receive two pieces of French toast and your choice of sausage or bacon. Enjoy your French toast topped with powdered sugar and cinnamon! This tasty meal comes with your choice of maple syrup or sugar-free syrup. You'll love this one!
2. Hiker's Sack
If you are looking for a tasty meal on our menu that you can take while you hike, look no further than the Hiker's Sack! This grab and go lunch comes in a paper bag and is easy to pack away for your day of hiking in the Smoky Mountains. You will receive a tasty deli honey ham sandwich with American cheese and a packet of mayo. Add the mayo on your sandwich when you are ready to chow down. You will also find a side of trail mix, bag of chips, and a bottle of water. This tasty lunch is sure to keep you energized while you have a wonderful time in Great Smoky Mountain National Park! Keep in mind to not feed any animals along the way!
3. Papa Bear Platter
Looking for a massive feast of a breakfast meal? Check out our Papa Bear Platter at our Gatlinburg hotel. This behemoth comes with biscuits and gravy, two scrambled eggs, sausage or bacon, and tater tots or home fries! If you don't think you can finish this meal all by yourself, feel free to share it with a family member. Pair this feast with a glass of tasty iced tea or hot coffee!
4. LeConte Bleu Burger
Named after the third highest peak in the national park, LeConte Bleu Burger is a mighty feast on the menu at our Gatlinburg hotel! This burger served at the Poolside Cafe is a one-third pound all-beef chargrilled patty. You will find tasty blue cheese crumbled, bacon, lettuce, tomato, onion, pickles, and blue cheese dressing on this burger. If you are feeling extra hungry, make it a double for an extra charge!
5. Pulled Pork BBQ Sandwich
If you are a fan of pork, try our delicious Pulled Pork BBQ Sandwich. We take sweet barbeque sauce and slather it with our tasty pulled pork! When it is good and blended together, we top it with a soft bun. If you are looking for a little something extra, add a side of coleslaw to complete your meal.
You just discovered the top 5 Poolside Cafe menu items at our Gatlinburg hotel on The Strip! Check out our full menu for all our tasty options! We look forward to serving you in Gatlinburg!