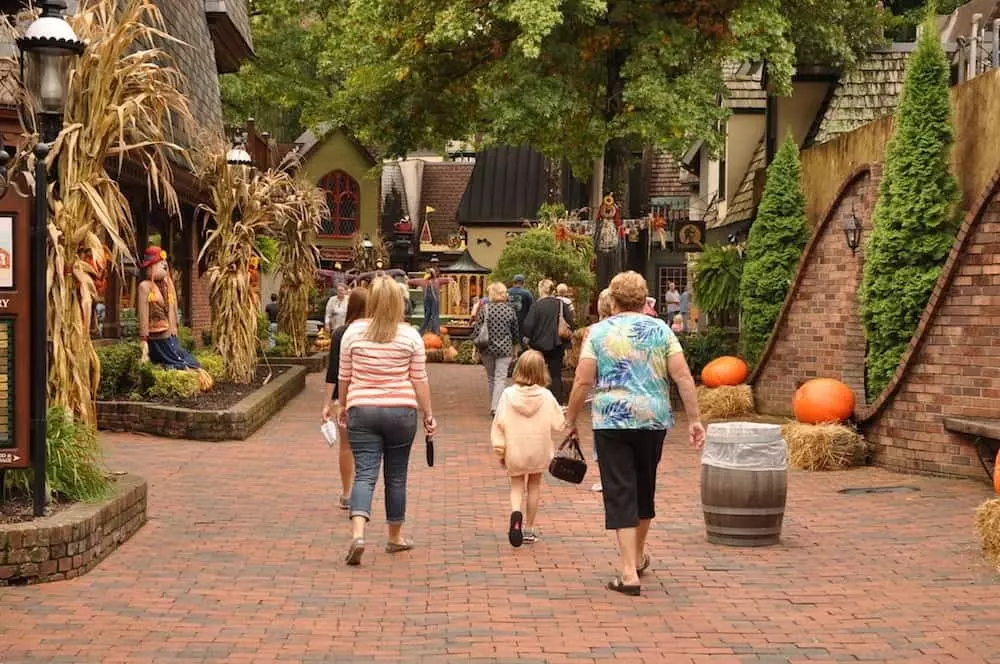 January 21, 2017
No vacation in the Smokies is complete without a shopping spree! When you stay at Sidney James Mountain Lodge, you will be near all of the best places to shop in Gatlinburg TN. Here are six of our favorite shopping destinations:
1. Nantahala Outdoor Center
If you plan on exploring the national park during your vacation in Gatlinburg, a visit to Nantahala Outdoor Center is an absolute must! This great store in downtown Gatlinburg has everything you need for a hiking adventure in the Smokies. Shoppers will find all of the best outdoor outfitters, including Patagonia, Columbia, and The North Face.
The staff at NOC is very knowledgeable about the Smoky Mountain area, so it is definitely worth striking up a conversation with a member of their team. You won't have to worry about your kids getting bored during your shopping trip at NOC, because the store features a fun swinging rope bridge and an awesome "bear cave".
2. The Village
The Village is downtown Gatlinburg's most charming shopping spot. Designed to look like a quaint European village, this beautiful area is like a world unto itself. With 27 different boutique shops to enjoy, The Village truly offers something for everyone. Here are a few of our favorite businesses in The Village:
Alewine Pottery
Pepper Palace
Celtic Heritage
The Donut Friar
Thomas Kinkade Signature Gallery
The Spice and Tea Exchange
3. Ole Smoky Candy Kitchen
Anyone with a serious sweet tooth will be in heaven when they walk through the doors of Ole Smoky Candy Kitchen! Established in 1950, this great candy store has been delighting vacationers for well over half a century. Popular items at the Candy Kitchen include the fudge, milk chocolate peanut clusters, divinity, and cashew brittles. We also love watching the taffy being pulled on the store's old fashioned machine – it's hypnotic! Ole Smoky Candy Kitchen has two locations on The Strip.
4. Ely's Mill
Ely's Mill is one of the most unique places to shop in Gatlinburg TN. Located on Roaring Fork Road, this unassuming wooden building is filled with Appalachian treasures. Visitors will find local honey, boiled peanuts, beeswax candles, soaps, lotions, and a variety of handmade crafts. Ely's Mill is an 8 minute drive from Sidney James Mountain Lodge. Please note that this shop is typically closed for part of the winter.
5. Mountain Mall
The Mountain Mall is Gatlinburg's premier indoor shopping complex. Perfect for a rainy day, this mall has a diverse collection of stores. Some of the most popular destinations in the Mountain Mall include:
Ramsey Whittaker Caricatures
Lavi's Jewelry
Oakley Sunglass Shop
Cowboy Way
Doc's Magic Castle
Martial Arts & Knife Superstore
6. All Sauced Up
If you're a fan of free samples, you'll love All Sauced Up! This great store offers guests a taste of over 150 different products each day, including jams, jellies, BBQ sauces, salsas, peanut butters, salad dressings, and more. In addition to its gourmet food items, All Sauced Up is also known for its state of the art kitchen gadgets. Whether you like to cook or you just like to eat, you'll find something to enjoy at All Sauced Up.
Guests at Sidney James Mountain Lodge will be minutes away from all of the best places to shop in Gatlinburg TN! With a fantastic location, a trolley stop at our front door, an onsite cafe, indoor and outdoor pools, and private balconies, our hotel has everything you need for an amazing vacation. To start planning your getaway, browse our selection of Gatlinburg hotel rooms.