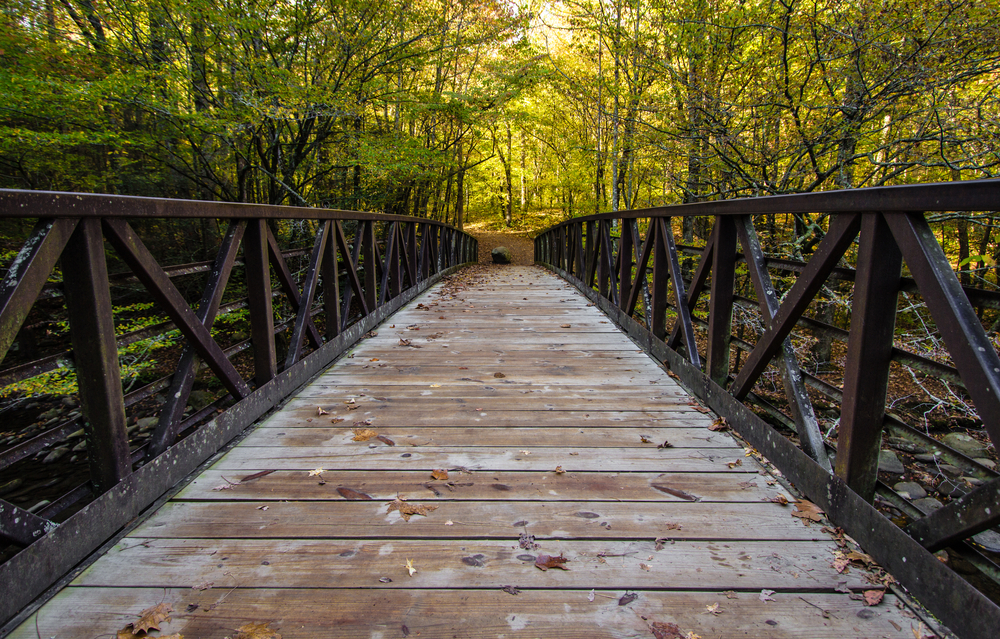 August 8, 2023
Do you need more ideas for vacation activities during your stay with us? If so, one of the best parts of coming to the Smoky Mountain area is temporarily getting out of the city and exploring the outdoors. A popular way to do so is by hiking in the Great Smoky Mountains National Park. With over 850 miles of trails, there are many routes you can take. If you need some recommendations, read over this list of everything you need to know about the Gatlinburg Trail:
1. It is a Great Trail For Beginners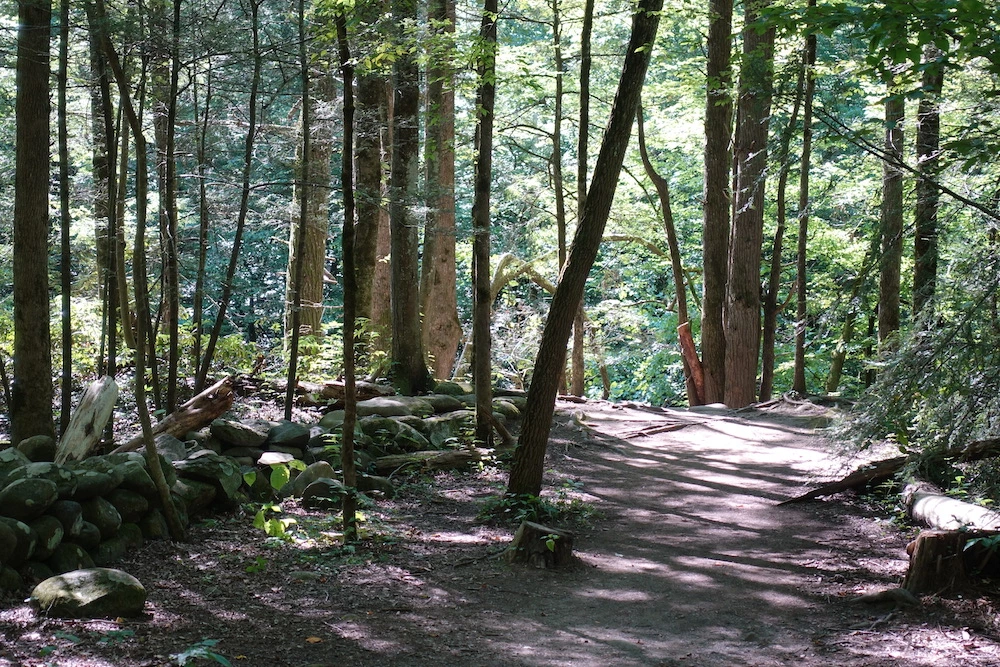 If you're new to hiking, the Gatlinburg Trail is a great route to take, as it is easy in difficulty. It has a round trip length of 3.8 miles with mostly flat terrain, except for one short climb. Along the way, you will see the mix of gorgeous scenery and history that the Great Smoky Mountains National Park is so well-known for. One of the highlights of the trail is a bridge that crosses the Little Pigeon River. There is a very diverse population of wildlife here, as it is home to more than 92 fish species. You will also see some interesting rock formations as well. As for history, there are remains of the once thriving settlement. These include a chimney and an old homestead.
2. It is Pet-Friendly and Bike-Friendly
The Gatlinburg Trail is the only trail on the Tennessee side of the Great Smoky Mountains National Park that is pet-friendly. Pets are prohibited on all other trails because their scent has the potential to attract wildlife. With that being said, a walk on the Gatlinburg Trail is a great activity for Fido. He will love the fresh air and room for exercise. During your visit, make sure your pet is on a short leash (no more than 6 feet) for the safety of yourself, your pet, other visitors, and the wildlife. Additionally, the Gatlinburg Trail is also one of the places in the Great Smoky Mountains National Park where visitors can ride bikes. This is a great alternative way of traveling if you are worried about your feet getting tired while exploring the park.
3. It is Close to Our Hotel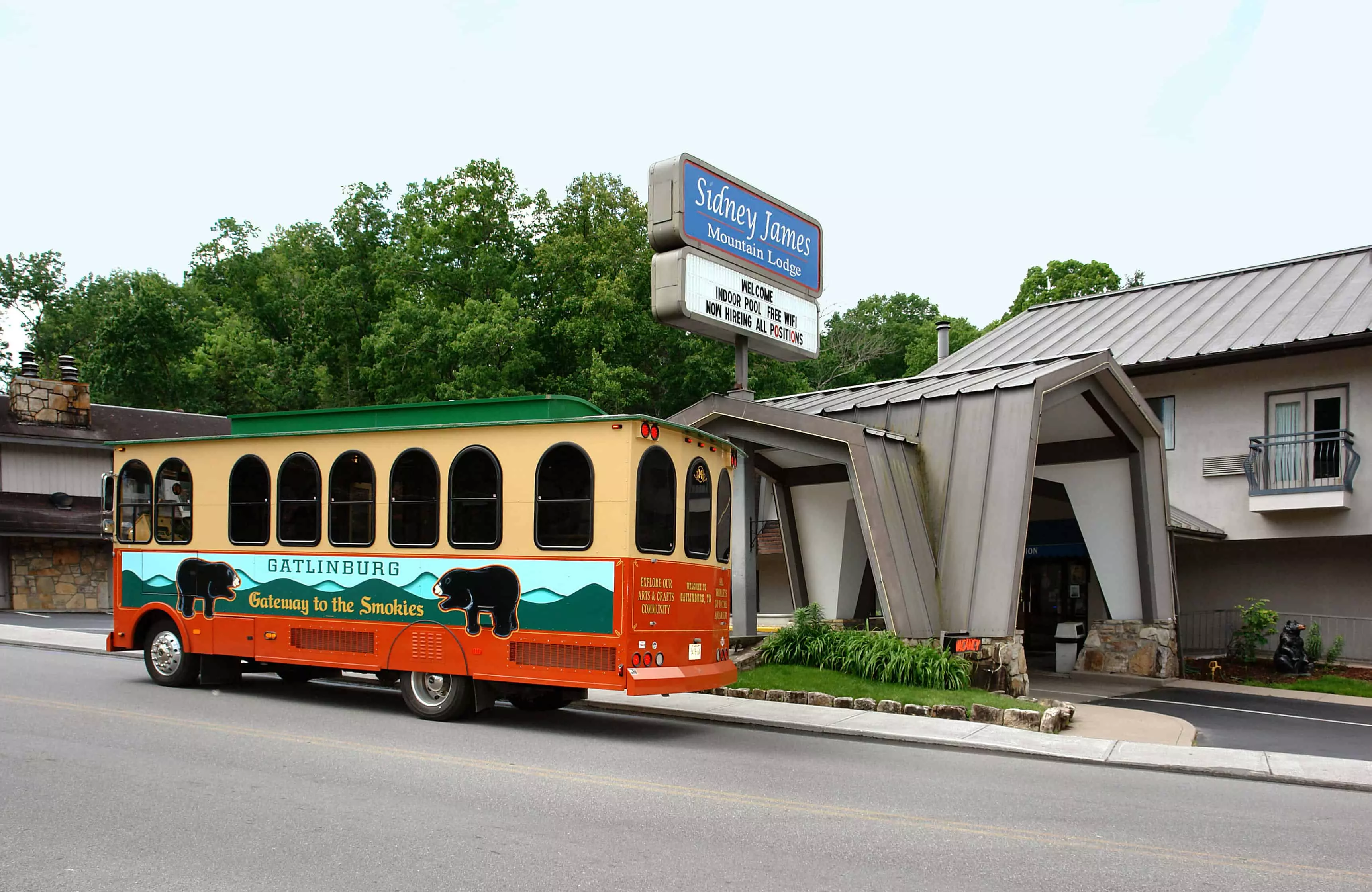 There are 2 trailheads that visitors can use to access the Gatlinburg Trail. You can start at the Sugarlands Visitor Center or on River Road. The Gatlinburg Trail is unique because you can walk from downtown Gatlinburg to hike it. In fact, the trailhead in downtown Gatlinburg is only about a mile away from our hotel. Save money on gas when you leave your car parked and take the trolley there. If you want to take food on your hike, the Hiker's Sack from our Poolside Cafe is the perfect option. It consists of a sandwich, bag of chips, trail mix, and, most importantly, a bottle of water!
We hope you enjoyed learning all about the Gatlinburg Trail in the Great Smoky Mountains National Park. If you're curious about other places to hike in the area, explore this list of 5 hiking trails in Gatlinburg TN first-time visitors can't miss!