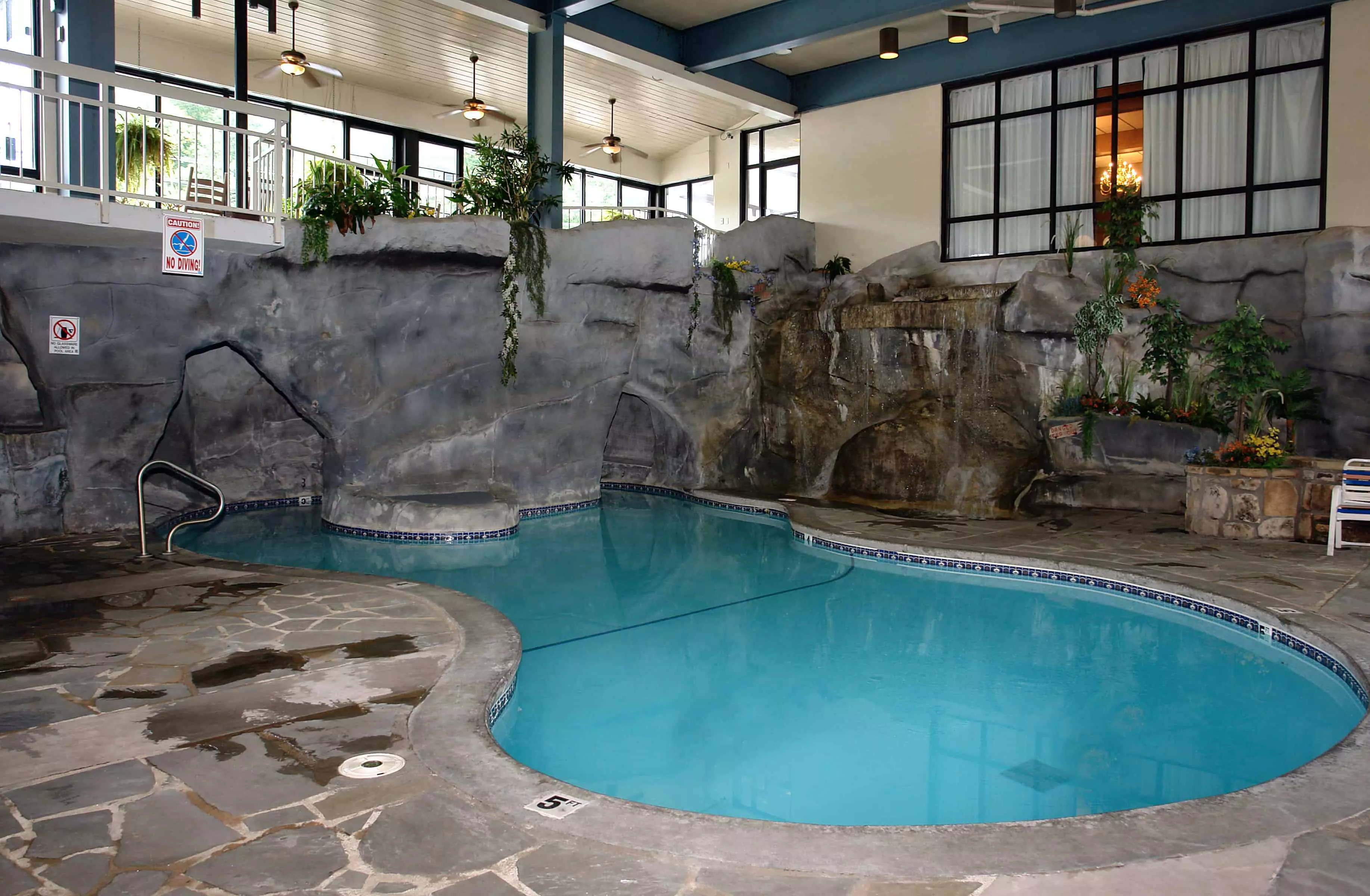 January 30, 2018
If you are looking for an affordable hotel where your kids can go swimming at any time of year, check out the Sidney James Mountain Lodge! Our hotel near downtown Gatlinburg features an awesome indoor pool area where kids can splash around for hours, as well as a special kiddie pool just for the toddlers in your family! Here are the top 4 reasons why kids love staying in our Gatlinburg hotel with an indoor pool:
1. Instant Entertainment
We know that it can be difficult to keep your kids entertained throughout a vacation, but you never have to worry about that problem when staying at the Sidney James Mountain Lodge! Our indoor pool offers instant entertainment for your kids so that they will always have something fun to do. Whether they want to go for a morning swim or take a dip after visiting some downtown Gatlinburg attractions, our pool is conveniently just steps from your hotel room. When you come back from your vacation in the Smoky Mountains, don't be surprised if your kids say that swimming in our indoor pool was their favorite part of the trip!
2. Separate Children's Pool
The younger children in your family will also love staying in our hotel because there is a separate indoor children's pool just for little ones! This shallow pool offers plenty of fun for toddlers as your older kids have a blast in our indoor pool. Remember to bring a camera to catch the smiles and laughter from your young children as they experience the delights of a pool for the first time! The Sidney James Mountain Lodge has been welcoming families to Gatlinburg for years and is more than happy to offer this special amenity for your family.
3. Poolside Cafe for Snacks
While children certainly love to swim, another thing that kids love to do is eat! The great news is that our Gatlinburg hotel with indoor pool features an awesome Poolside Cafe with everything from snacks to full meals. After working up an appetite in the pool, you can easily grab a meal and enjoy it in the dine in area. Whether you want breakfast, lunch or dinner, the Poolside Cafe has all the delicious food you need when you are feeling hungry!
4. Great Room Amenities
After swimming in our indoor pool, you kids will love heading back to one of our comfortable hotel rooms to relax! Our rooms feature cable televisions where your children can watch their favorite cartoons and other family programs. Each room also has a refrigerator where you can store your child's favorite beverages and any snacks that you might have brought along. This is also a great place to store any leftovers you might have from the Poolside Cafe or one of the restaurants in downtown Gatlinburg!
Take a look at all of the rooms at our Gatlinburg hotel with an indoor pool today to plan your vacation to the Great Smoky Mountains! We look forward to seeing you soon at the Sidney James Mountain Lodge!