June 18, 2019
If you're planning a trip full of shopping in Gatlinburg, there is no better place to stay than the Sidney James Mountain Lodge! Our affordable hotel is situated in a peaceful location along Historic Nature Trail but is just steps away from all of the action on the Parkway! Here are the top 5 reasons why our hotel in Gatlinburg is the perfect place to stay near all the shops.
1. Walking Distance to the Parkway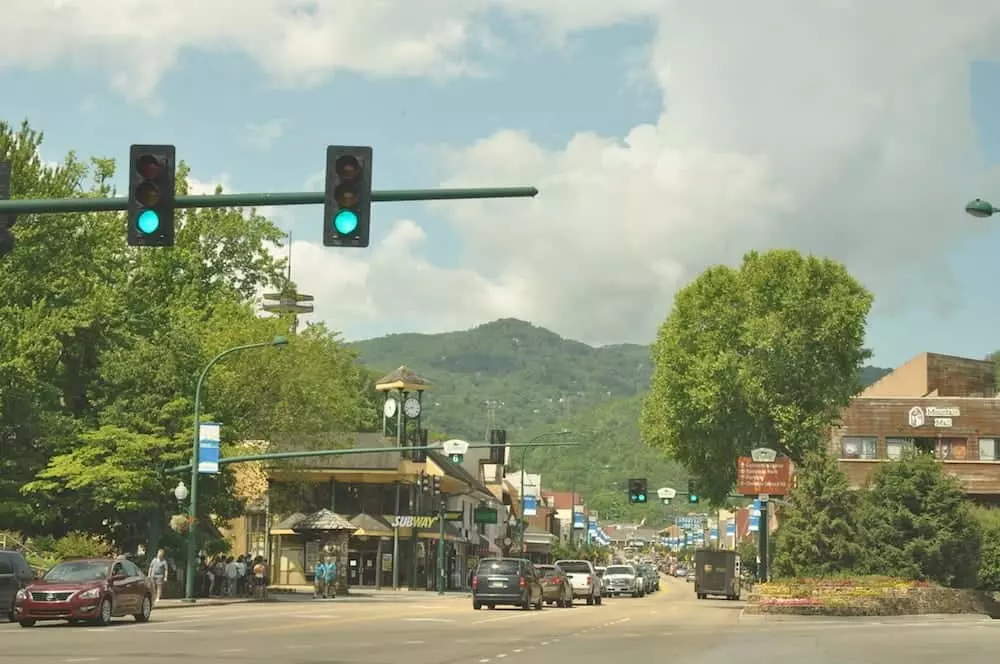 One of the reasons why the Sidney James Mountain Lodge is the perfect place to stay near all the shops is because our hotel is within easy walking distance of the Parkway! Enjoy a pleasant stroll to some of the most popular shopping areas in town including the Village Shops, Mountain Mall and the Reagan Terrace Mall. You will also find plenty of wonderful dining opportunities and fun attractions located along the Parkway for a day packed full of fun!
2. Close to the Great Smoky Arts and Crafts Loop
When it comes to the most unique shopping in Gatlinburg, head directly to the Great Smoky Arts and Crafts Loop! This popular loop road is just a short drive from our hotel in Gatlinburg and is home to the Great Smoky Arts & Crafts Community, where you can visit more than 100 artists and craftsmen! In fact, this is the largest independent organization of artisans in the United States. You could spend several days exploring this loop as you encounter carvers, potters, soap makers, watercolor artists and dozens of other artisans demonstrating their abilities.
3. Convenient Transportation Options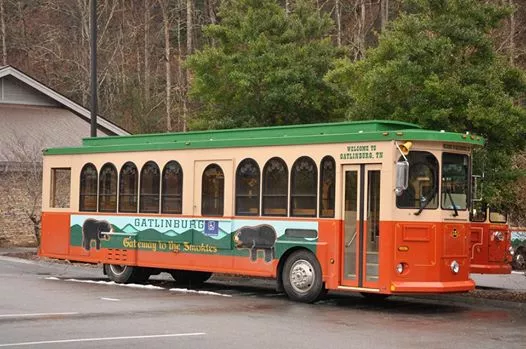 One of the many perks of staying at our hotel in Gatlinburg is that we are located just across the street from a trolley stop! The Gatlinburg Trolley provides convenient and affordable transportation throughout the area, including to the Great Smoky Arts and Crafts Loop, Ripley's Aquarium of the Smokies and even Dollywood! You can transfer to the Pigeon Forge Trolley at the Gatlinburg Mass Transit Center, where you can explore even more shopping options at destinations such as The Old Mill and The Island in Pigeon Forge!
4. Comfortable Accommodations
After a busy day of shopping, one of the things that you will want the most is a pleasant night of rest! Our hotel in Gatlinburg offers a variety of comfortable accommodations, including Creekside Double Rooms, Queen Economy Rooms, Creekside Jacuzzi Rooms and many other options. While staying in our rooms, you will love the excellent amenities such as a coffee maker, mini refrigerator and free wireless internet access!
5. Affordable Rates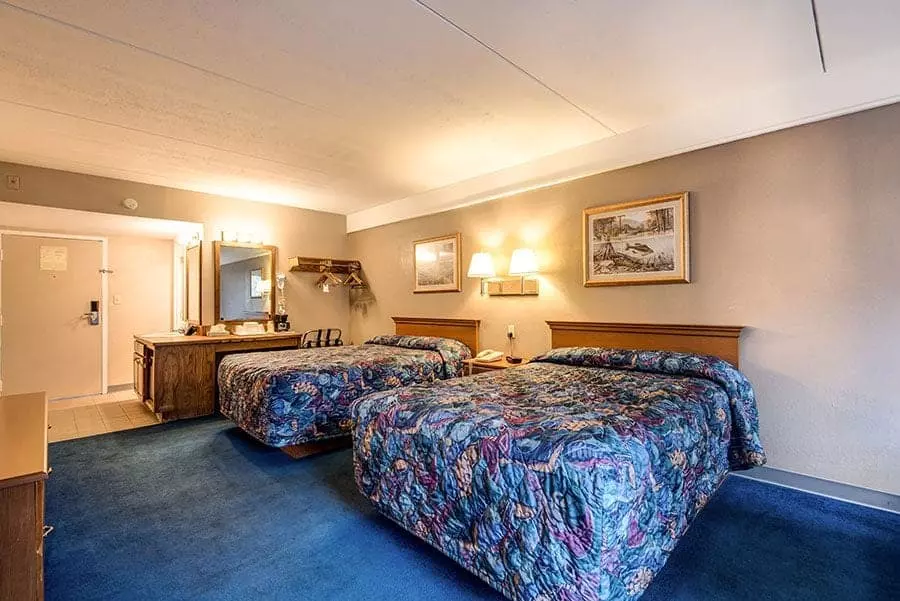 There is no need to spend a fortune on your accommodations in Gatlinburg when you can take advantage of the affordable rates at the Sidney James Mountain Lodge! As a bonus, this means that you will have more money to spend on shopping, dining and entertainment! If you want to save even more money on your vacation, be sure to check out our latest Gatlinburg hotel specials for discounts, free nights and more!
Check out all of the rooms at our hotel in Gatlinburg today to plan a vacation full of shopping! We look forward to seeing you soon at the Sidney James Mountain Lodge!