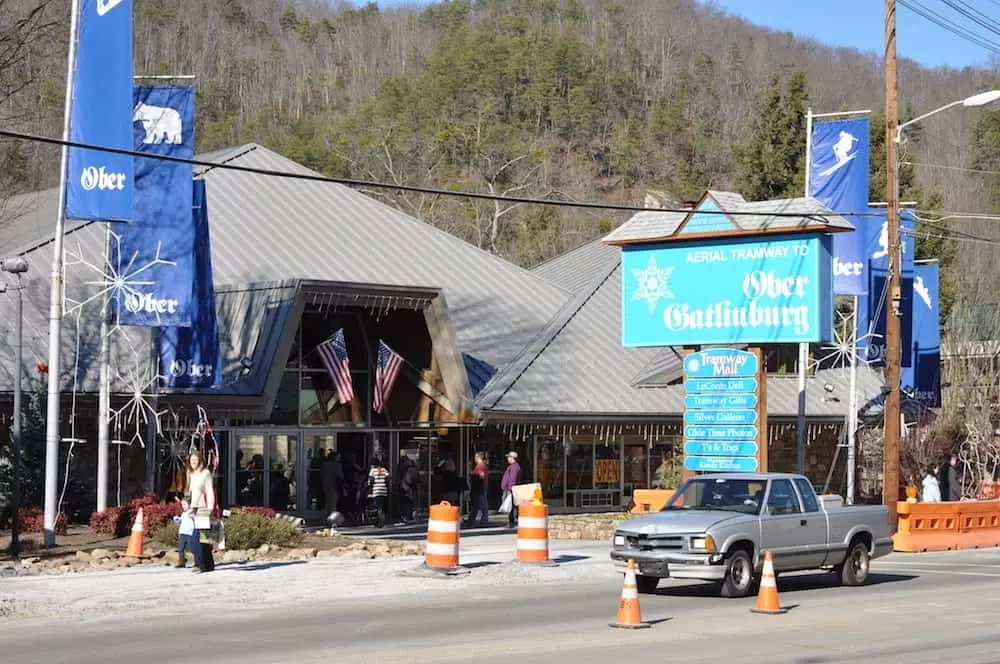 December 11, 2016
Ober Gatlinburg is one of the most popular destinations in the Great Smoky Mountains! As the state of Tennessee's only ski resort, Ober attracts thousands of winter sports enthusiasts each year. In the off season, Ober Gatlinburg offers a number of fun family activities that are a hit with guests of all ages.
While it is possible to drive to Ober Gatlinburg, our favorite way to get to the ski area is via the Ober Gatlinburg Aerial Tramway, a special cable car ride that leaves from The Strip. When you stay at Sidney James Mountain Lodge, you will be just a 12 minute walk from the Aerial Tramway! Here are the top four advantages of vacationing at our hotel near Ober Gatlinburg Aerial Tramway.
1. The Aerial Tramway is the Best Way to Get to Ober
The Aerial Tramway is far and away the best way to travel to Ober Gatlinburg. Not only is the Tramway safer and more convenient than making the precarious drive to the top of Mt. Harrison, but it is more fun too! This 2.1 mile cable car ride offers breathtaking views of the Great Smoky Mountains from high in the sky. With its spectacular panoramas, the Aerial Tramway is an attraction in itself.
2. Save Money
When you stay at our hotel near Ober Gatlinburg Aerial Tramway, you will be able to save some money! Rather than paying for parking on The Strip or at Ober Gatlinburg, you can simply leave your car behind at our hotel and enjoy the short walk to where the Tramway departs. Sidney James Mountain Lodge is also lucky enough to have a trolley stop right in front of our main lobby, so you can also take a fun trolley ride to the downtown Parkway for just 50 cents.
The Aerial Tramway is reasonably priced, with round trip tickets costing $13 for adults and $10.50 for kids. Children 4 years old and under are free. The Tramway departs from The Strip every 20 minutes.
3. Perfect for a Winter Ski Vacation
Staying at Sidney James Mountain Lodge is perfect for a ski vacation. With just a short walk to the Aerial Tramway, you can be cruising down the slopes in no time! When you return to our hotel after a full day of skiing, snowboarding, or snow tubing, you can kick back and relax in our heated indoor pool and hot tub. Nothing feels better than a nice soothing soak in the water after a great day of skiing at Ober.
4. Year Round fun at Ober Gatlinburg
Although Ober Gatlinburg is most famous for its excellent skiing and snowboarding, it also offers a number of wonderful activities that visitors can enjoy all year round. Some of the most popular things to do at Ober in the off season include:
Ski Mountain Coaster
Alpine Slide
Indoor Ice Skating Rink
Wildlife Encounter
Arcade & Redemption Center
Scenic Chairlift
Carousel
Kiddie Land
Amaze'n Maze
Mini Golf
Chair Swing
Water Raft Rides
When you stay at our hotel near Ober Gatlinburg Aerial Tramway, all of the fun at Ober is just a short ride away! To learn more about everything our hotel has to offer, visit the Sidney James Mountain Lodge Amenities page.