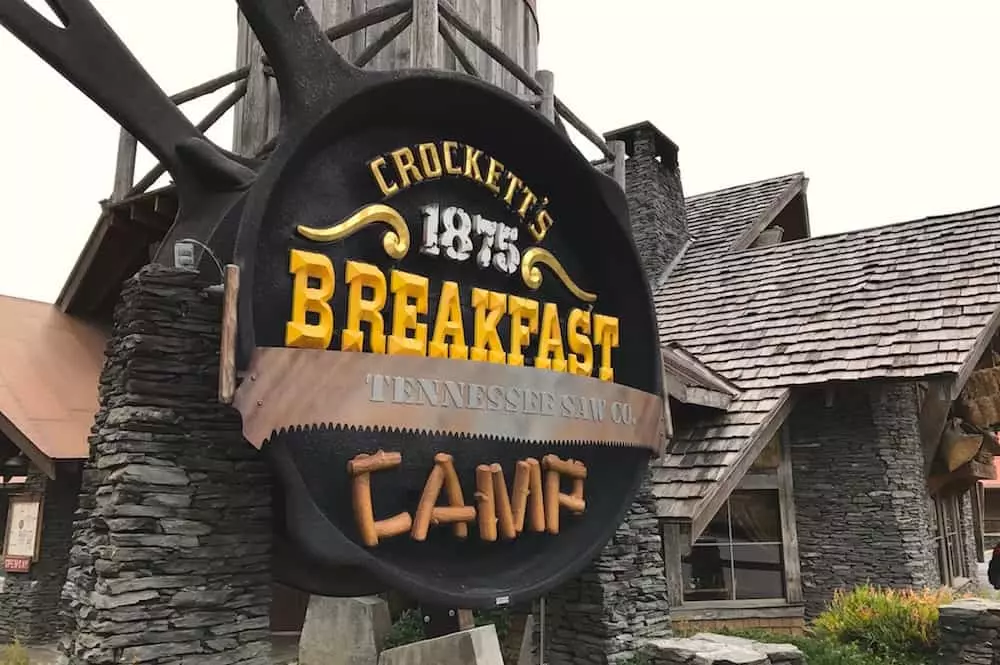 December 17, 2021
Since breakfast is the most important meal of the day, you want to start your Gatlinburg vacation off on the right foot! What better way to fuel the start of your day than with pancakes? There are several pancake houses in the Smokies, but only a handful have the best pancakes! Here are the top 5 restaurants that have the best pancakes in Gatlinburg:
1. Pancake Pantry
One of the most popular places to have pancakes in Gatlinburg is Pancake Pantry! This restaurant was the first pancake house in the area, and it opened in 1960! Tourists from all over the world come to enjoy the homemade taste of pancakes, eggs, waffles, breakfast sandwiches, and so much more. You can't go wrong with a classic, like old fashioned buttermilk pancakes covered in butter and syrup. If you're feeling adventurous, you can always try sweet potato pancakes, Caribbean pancakes with bananas and coconut shavings, or orange walnut pancakes.
2. Log Cabin Pancake House
Another restaurant with the best pancakes in Gatlinburg is the Log Cabin Pancake House. With any pancake meal, you will get a stack of 4 cakes. Choose from a classic dish, like old fashioned, blueberry, or chocolate chip. If you want to try something new, you can always get butterscotch chip pancakes, Pancake Royale topped with bananas and special royale sauce, or pigs in a blanket, which are sausages rolled in a pancake! Of course, you will always find other breakfast staples at Log Cabin Pancake House to go with your pancakes!
3. Atrium Pancakes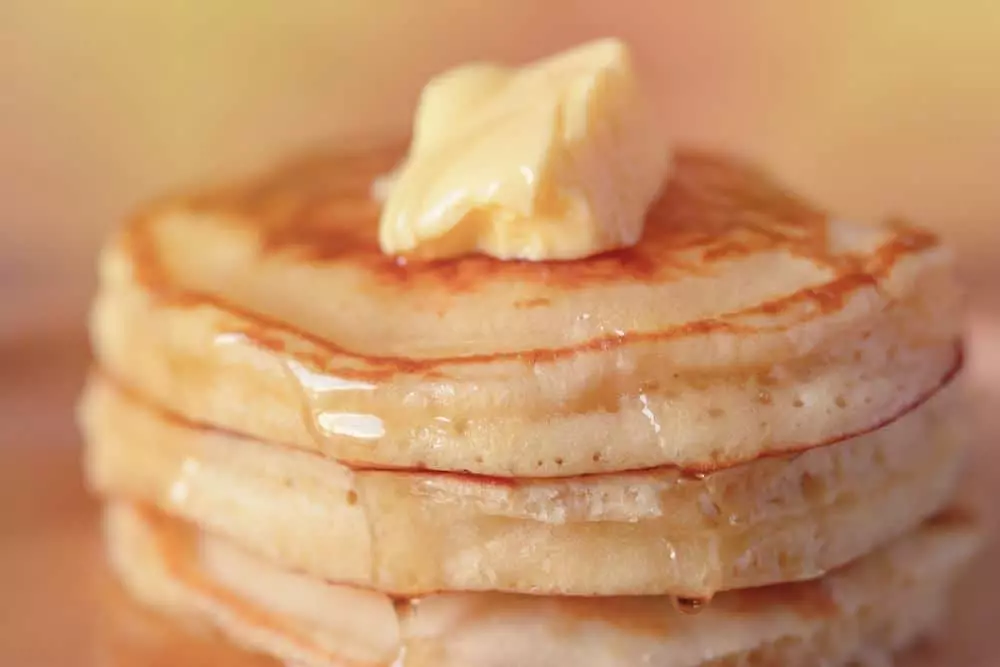 For a hometown feel, you should eat at Atrium Pancakes. You'll love how cozy the vibe is, as well as the food! You can't go wrong with their classic pancakes, or get them topped with pecans, blueberries, strawberries, or chocolate chips. The most famous dish at Atrium is their apple pancake, which is oven baked in a cast iron skillet with apples and brown sugar then topped with apple syrup. If you want pancakes and more for breakfast, you can get eggs cooked to order, bacon, omelettes, eggs benedict, and more!
4. Crockett's Breakfast Camp
Crockett's Breakfast Camp is another popular place that has the best pancakes in Gatlinburg! Get them topped with just syrup, pecans, wild berry compote, fresh blueberries, chocolate chips, or candied apples. Some of the specialty griddle cakes at Crockett's include cinnamon roll swirl pancakes and the Aretha Frankensteins pancakes, which is a secret recipe! The french toast and waffles at Crockett's are also delicious, and if you're really hungry, get one of the scramblers full of veggies and proteins!
5. Flapjack's Pancake Cabin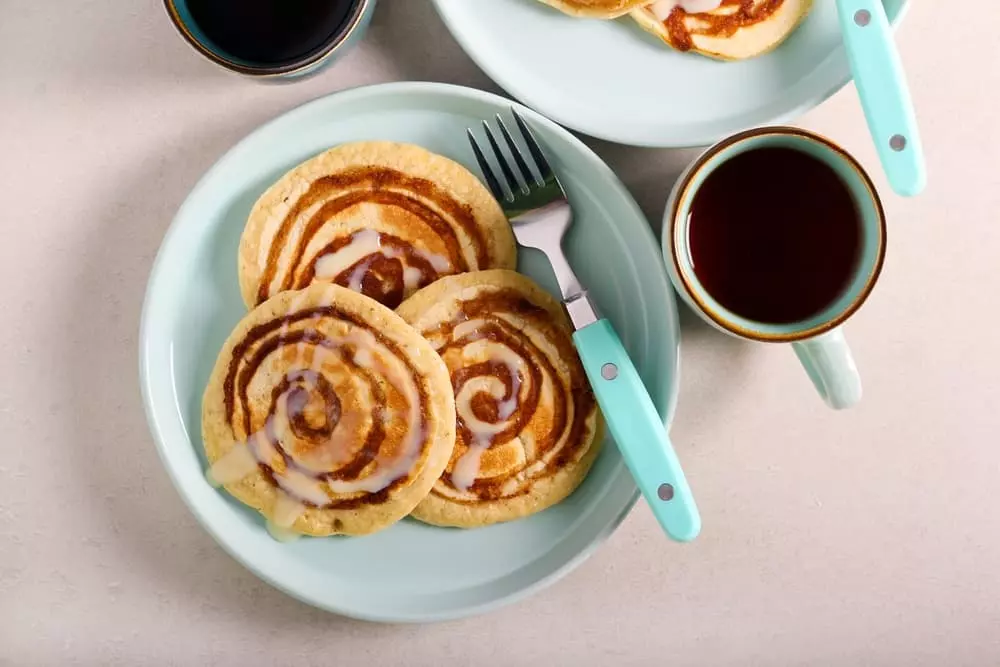 For a huge selection of pancakes, you have to try Flapjack's Pancake Cabin. You can't go wrong with the buttermilk pancakes, blueberry or strawberry pancakes, chocolate chip pancakes, and all of the other classics! There are unique flavors, including Reese's pancakes topped with Reese's cups and chocolate syrup. Their signature pancakes are sticky bun pancakes, which have a cinnamon swirl, blended with pecans, and are topped with cream cheese icing!
If you found yourself in the mood for a stack of flapjacks, now you know where you can get the best pancakes in Gatlinburg! Since you have an idea of where you want to eat for breakfast, you just have to figure out what you want to do when you stay with us! Check out these things to do in Gatlinburg for some ideas!