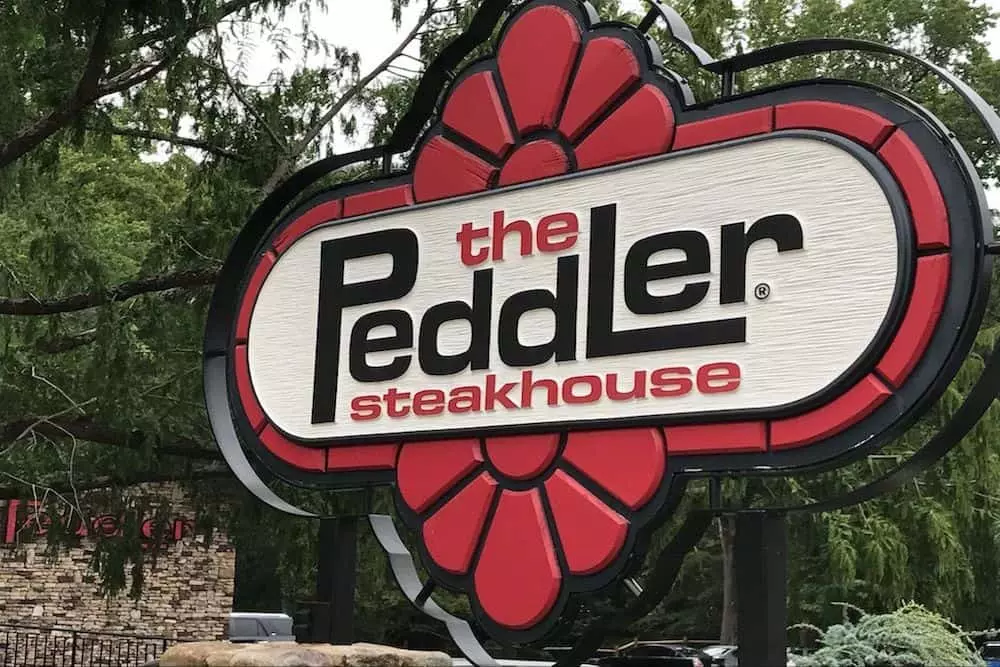 February 16, 2023
Gatlinburg is a great vacation destination for all ages because of fun attractions like the Great Smoky Mountains National Park and Ripley's Aquarium of the Smokies. Another reason why visitors love the area is because of the delicious food. The wide selection of restaurants means that there is something for everyone, picky and adventurous eaters alike! If you need some recommendations on where to go during your stay with us, explore this list of 3 restaurants in Gatlinburg that first-time visitors don't want to miss:
1 The Peddler Steakhouse
The Peddler is one of the great restaurants in Gatlinburg! The atmosphere holds a little piece of the city's history. When the structure was first built in 1958, it was the forever home of a Gatlinburg merchant named Charles "Earl" Ogle and his wife. When the restaurant was opened in 1976, there were still pieces of the beautiful home left behind. A notable element includes the original stone chimney which sits in the middle of the dining room. Besides its rich history, the restaurant prides itself on providing its visitors with quality service and great food. The entree choices include chicken, steak, and fish. Pair whatever you choose with a hot side dish and a salad from the salad bar. After you eat your main meal, save some of your appetite for the sweeter dishes on the menu like the Hot Blackberry Cobbler and the Peddler Mud Pie.
2. Log Cabin Pancake House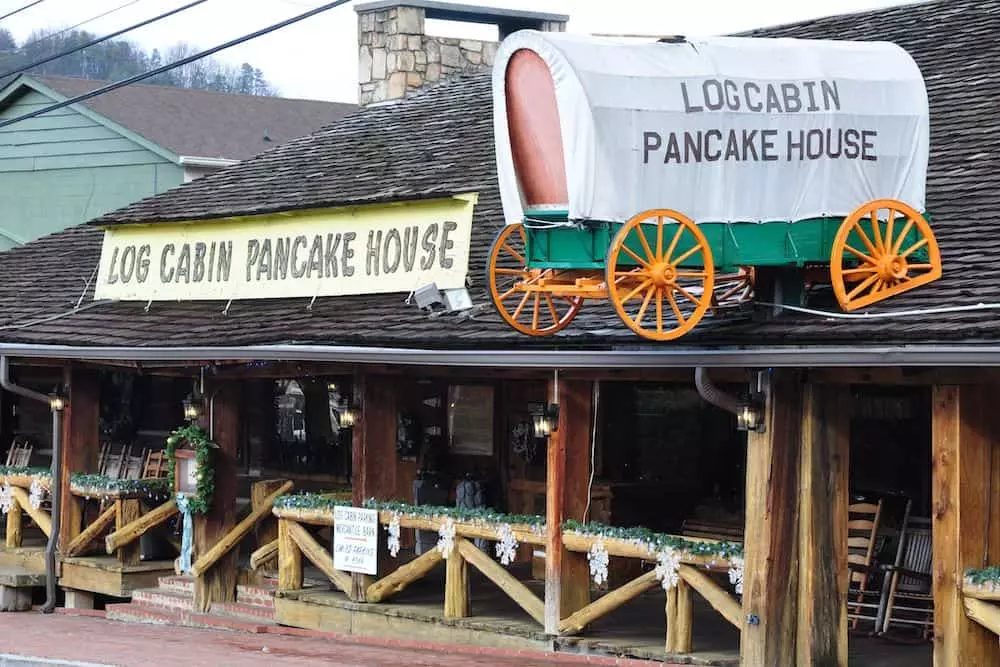 The phrase, "breakfast is the most important meal of the day" is very true when you're on vacation. After all, you need a lot of energy to explore all the fun attractions in Gatlinburg. The Log Cabin Pancake House is another place on the list of great restaurants in Gatlinburg. Customers can get delicious breakfast all day long. It is an especially ideal place to go during your stay with us, as the restaurant is within walking distance of our hotel! When you eat here, you never have to choose between a sweet and savory meal. All the savory dishes, such as the Country Fresh Eggs and Sugar Cured Ham, come with a side of pancakes! Whatever you get, pair your entree with a fresh coffee for extra energy.
3. Taste of Italy
If you love Italian food, visit Taste of Italy on your trip to Gatlinburg. They have all the classic dishes such as Chicken Alfredo and Lasagna. If you're feeling adventurous though, try the Eggplant Florentine or get a plate of mussels as an appetizer. Along with pasta, the restaurant offers delicious salads. If you need recommendations, try the Strawberry Spinach or Grilled Chicken Salad. The restaurant also has a kids' menu with crowd-pleasing options that are sure to make little travelers happy. Some of the delicious dishes include spaghetti with meatballs and cheese pizza. Everyone in your travel group will leave with a smile and a full belly. Food is an important part of a vacation, and there is no shortage of great restaurants in Gatlinburg. If you need recommendations for more places to eat in the area, explore this list of restaurants within walking distance of our hotel!