January 23, 2020
When you're looking for lodging for your Smoky Mountain vacation, you want to stay in a hotel that's clean with friendly staff and that offers plenty of perks! At our hotel, we provide all kinds of amenities you will want to come back for again and again! Not only are there all kinds of amenities at the hotel, we also have a ton of amenities in our hotel rooms in Gatlinburg. Check out these top 6 amenities you will love in our hotel rooms in Gatlinburg:
1. Jacuzzis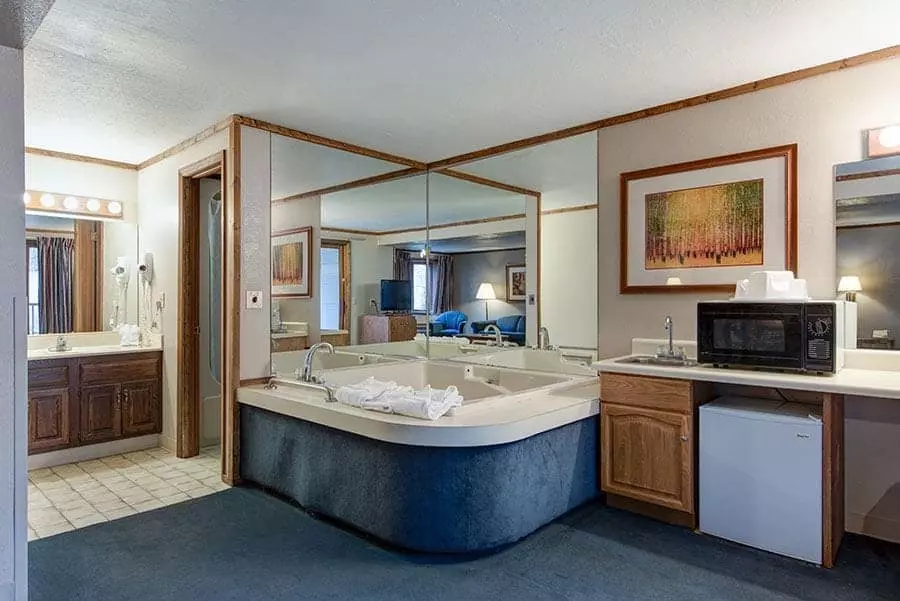 In some of our rooms, you can enjoy a jacuzzi bathtub. There's nothing like walking into your room after a long day of traveling and getting to relax in the jacuzzi with the jets going. Your kids will love hanging out in the jacuzzi after spending time in downtown Gatlinburg, and if you hike, it's a perfect way to relax your muscles after you spend time in the Great Smoky Mountains National Park!
2. Fireplace
During chilly nights, you will enjoy being able to curl up with your significant other and the rest of your family in front of the in-room fireplace! Some of our hotel rooms in Gatlinburg have fireplaces, making you feel at home instantly. Make a snack and pop in your favorite movie while you spend family time together!
3. Views of the Creek
Many of our rooms look out over the creek. Who doesn't want to wake up and look out at the creek before you start your day? Make a cup of coffee in your coffee pot in the room, and enjoy looking out into nature before you head out to downtown Gatlinburg or Pigeon Forge.
4. Private Balcony
Quite a few of our hotel rooms in Gatlinburg have private balconies. On a warm summer night, you can stand out on the balcony and enjoy listening to the sounds of nature from your balcony. If you have a view of the river, you can sit on the balcony and enjoy the sounds of the water rushing over the rocks. It's nice to have a balcony in your room to get some fresh air!
5. Rollaway Beds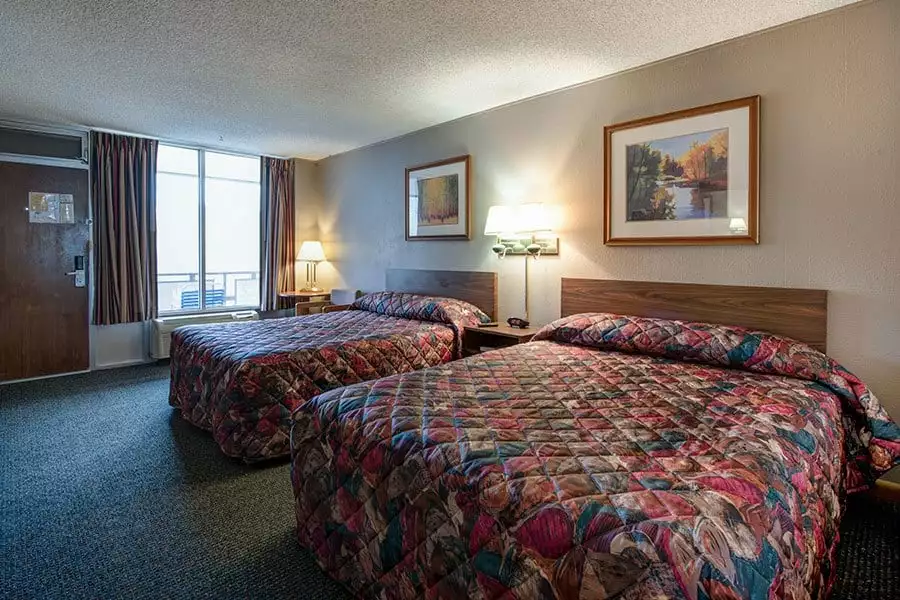 A few of our rooms have rollaway beds to accommodate a few extra people, making it easier for families to have a place to stay! If you want everyone to be together in one room, it's much easier when you get a room with a rollaway bed. Plus, it moves out of the way, providing you with more room to walk around when everyone is awake!
6. Pet Friendly
Our hotel is one of the only ones in Gatlinburg that is pet friendly. You don't have to leave your furry family member at home when you stay in our pet friendly hotel rooms in Gatlinburg! You'll be glad to bring them along, because you won't miss them and they won't miss you. Your whole family will be together! Plus, there's quite a few places you can take your pet, including the Gatlinburg Trail and Mad Dog's Creamery!
Since you know about all these great amenities in our rooms, you're probably ready to go ahead and start planning your next trip! Browse through our hotel rooms in Gatlinburg and choose the one that's perfect for your group!