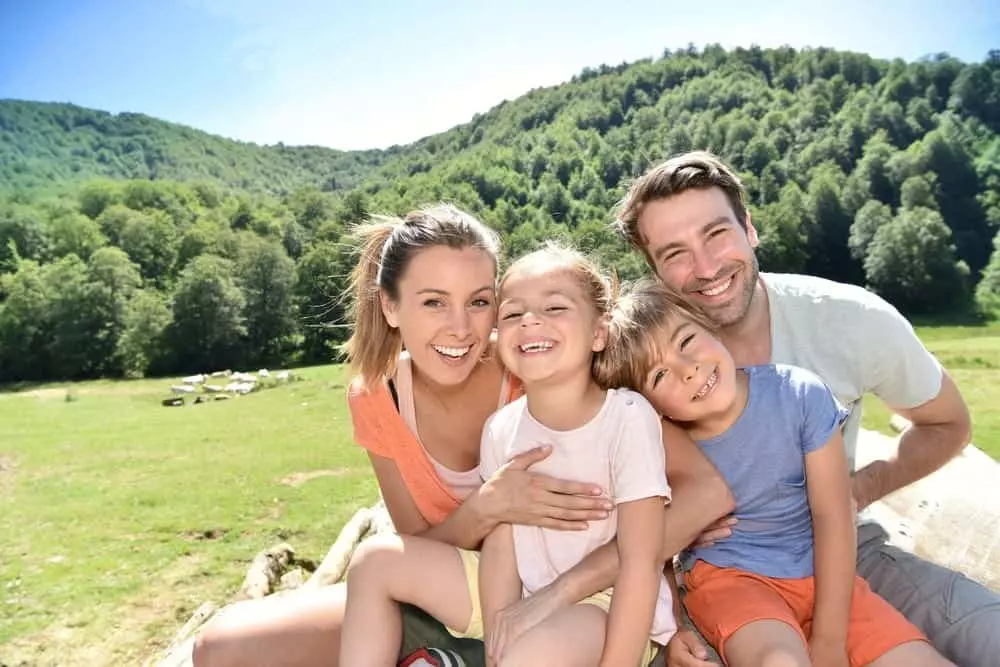 November 24, 2016
Gatlinburg, TN is one of the most kid-friendly vacation destinations in the country! Our Smoky Mountain city is overflowing with activities that both children and adults will love. Located within walking distance of downtown Gatlinburg, the Sidney James Mountain Lodge is minutes away from all of the fun attractions in the Smokies. To help you make the most of your getaway, we have put together a guide to four of the best things to do in Gatlinburg with kids.
1. Have Breakfast at the Pancake Pantry
No vacation to Gatlinburg is complete without a trip to the Pancake Pantry! This legendary restaurant was Tennessee's first pancake house and has been in business for over 55 years. If your kids like pancakes (and what kid doesn't?!), they will love this breakfast restaurant. The Pancake Pantry serves a truly impressive selection of flapjacks, including Swiss Chocolate Chip Pancakes, Wild Blueberry Pancakes, Sugar 'N Spice Pancakes, and Banana Pineapple Pancakes. Guests can also order other breakfast and lunch items, but it's the delicious hotcakes that have made the Pancake Pantry an institution in Gatlinburg.
2. Take the Aerial Tramway to Ober Gatlinburg
Ober Gatlinburg is a ski resort and amusement park with year-round fun for the entire family. One of the best parts of visiting Ober is getting there! The resort offers an Aerial Tramway that leaves from downtown Gatlinburg and takes guests up to the slopes. This 2.1 mile cable car ride provides truly breathtaking views of the Smoky Mountains that are sure to impress your little ones.
Once you arrive at Ober, you will find plenty of great activities to enjoy. During the winter, guests can go skiing, snowboarding, or snow tubing (which is perfect for kids who are too young to ski). In addition to its excellent winter sports, visitors to Ober will also find a mountain coaster, indoor ice skating, mini golf, a wildlife encounter, and even more fun attractions.
(See Also: 4 Fun Things to Do in Gatlinburg for Free)
3. Get a High Score at Fannie Farkle's
Visiting Fannie Farkle's is another one of the best things to do in Gatlinburg with kids. This popular attraction is home to an amazing arcade with a great mix of classic activities and state-of-the-art video games. Instead of keeping track of tickets and tokens, guests at Fannie Farkle's use a special card that records of all your points. After you've played the games until your heart's content, you can redeem your points for a variety of awesome prizes.
While you're at Fannie Farkle's, be sure to try some of their mouthwatering food. Their enormous corndogs, known as Ogle Dogs, are guaranteed to be a hit with your kids!
4. See a Show at the Gatlinburg Space Needle
For a fun evening, head on over to the Gatlinburg Space Needle! Modeled after the Seattle Space Needle, this 407 foot observation tower provides incredible views of the city and the mountains. In addition to the beautiful views, the Gatlinburg Space Needle is also home to some of the best entertainment in the Smokies.
Located at the Space Needle, the Iris Theater hosts spectacular shows that are great for the whole family. Most of the shows feature award winning magicians, mind readers, and mentalists who have performed in Las Vegas and on television. These big name acts perform at the Space Needle for months or years at a time, so there are plenty of opportunities to see a show!
When you stay at Sidney James Mountain Lodge, you will be close to all of the best things to do in Gatlinburg with kids. Featuring indoor and outdoor pools, a sauna, an onsite cafe, and incredibly relaxing accommodations, we have everything you need for an unforgettable vacation. To start planning your getaway, browse our selection of Gatlinburg hotel rooms!