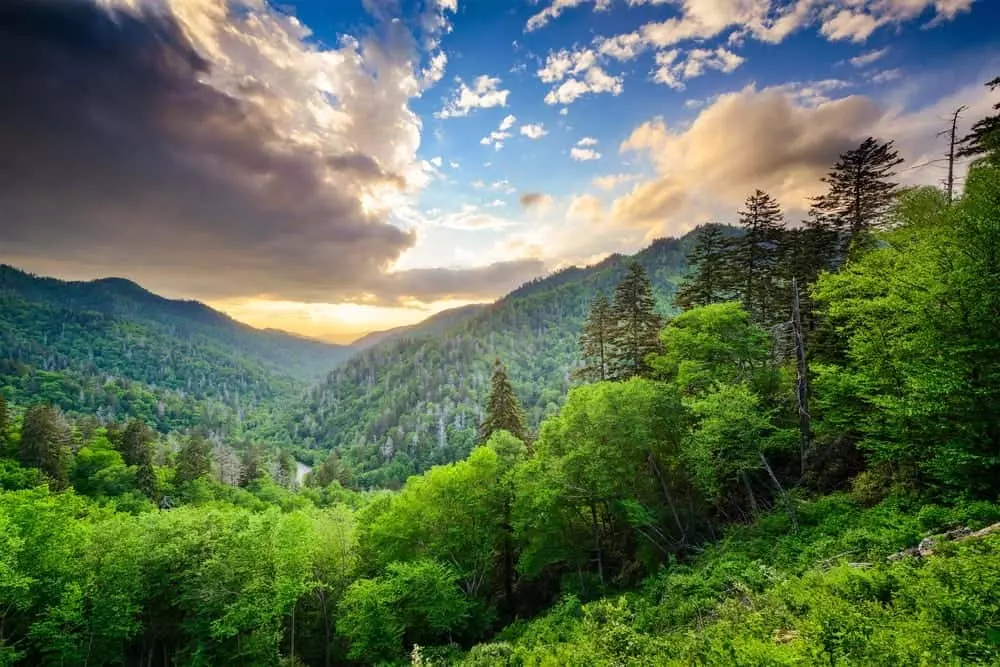 January 6, 2021
Everyone knows that the Smoky Mountains are beautiful, but now you can see more of them on a zipline tour through the trees. As one of the most exhilarating ways to see the area, zipline experiences are booming in popularity. To see why people love ziplining so much, check out the best zipline tours in the Smoky Mountains.
1. Smoky Mountain Ziplines
Smoky Mountain Ziplines was one of the first zipline companies to operate in the Smoky Mountains, and they've been around for ten years. They provide visitors with scenic aerial views, as well as have treetop platforms that immerse guests in the trees. This way, zipliners get to see all the beauty that the Smoky Mountains have to offer, and also get a sneak peek into the wildlife of the area. Smoky Mountain Ziplines has 7 lines composed of over 4200 feet of cable. Zipliners travel at 25 miles per hour, with a trained guide, at heights over 150 feet in the air! With trucks to shuttle you up and down the mountain for your ziplining experience, all you have to worry about is having a blast!
2. Anakeesta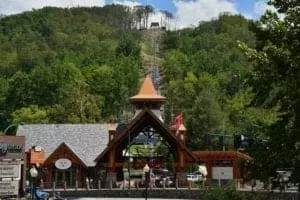 Ziplining at Anakeesta is a little bit different. While most zipline tours are one-on-one with a guide, Anakeesta allows guests to zipline side by side with a family member or a friend. Sharing this one-of-a-kind experience will make this a trip you will never forget! Aside from typical ziplining, Anakeesta also offers rappels over 50 feet high. Once you reach the bottom of the mountain, Anakeesta's Chondola will carry you back to the top so you can see Gatlinburg as it's lit up at night. Anakeesta has a lot of other amenities to offer as well, but it is definitely one of the best zipline tours in the Smoky Mountains.
3. The Dome Ziplines
The Dome Ziplines is probably the best option for families wanting to try a zipline tour. While most zipline companies require participants to weigh at least 60 or 70 pounds, The Dome Ziplines has a new course that is designed for younger kids! With a minimum weight of 45 pounds, kids as young as five can try a zipline tour created just for them. Another thing that sets The Dome Ziplines apart is that visitors will be able to see views of not only the Smoky Mountains, but Pigeon Forge as well. This course allows guests to see nature, as well as the city lights, from above.
4. Legacy Mountain Ziplines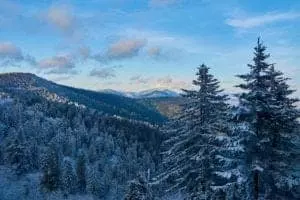 Legacy Mountain Ziplines is one of the most popular zipline attractions in the Smokies. On this zipline course, visitors will soar on 7 unique lines, 500 feet above the ground, at speeds of up to 50 miles per hour. Legacy Mountain Ziplines emphasizes how safe their experience is. Every zipper will be attached to two ziplines instead of just one, as well as being accompanied by two guides. In addition, kids as young as three years old can tandem ride with a guide, so every member of your family can be included! Legacy Mountain Ziplines also offers photo packages for guests. Our guides know the best spots for photos, and you won't have to worry about keeping track of your own camera. Legacy Mountain Ziplines has so many benefits that truly make it one of the best zipline tours in the Smoky Mountains.
Hotel Rooms in Gatlinburg
If you're interested in visiting some of the best zipline tours in the Smoky Mountains, you'll probably want to stay somewhere closeby. Fortunately, our Mountain Lodge is located in the heart of Gatlinburg, within walking distance to the Great Smoky Mountains National Park. There is nowhere more convenient to stay when you're visiting the area! Check out our Gatlinburg hotel rooms to find the perfect place to stay for your Smoky Mountain vacation!