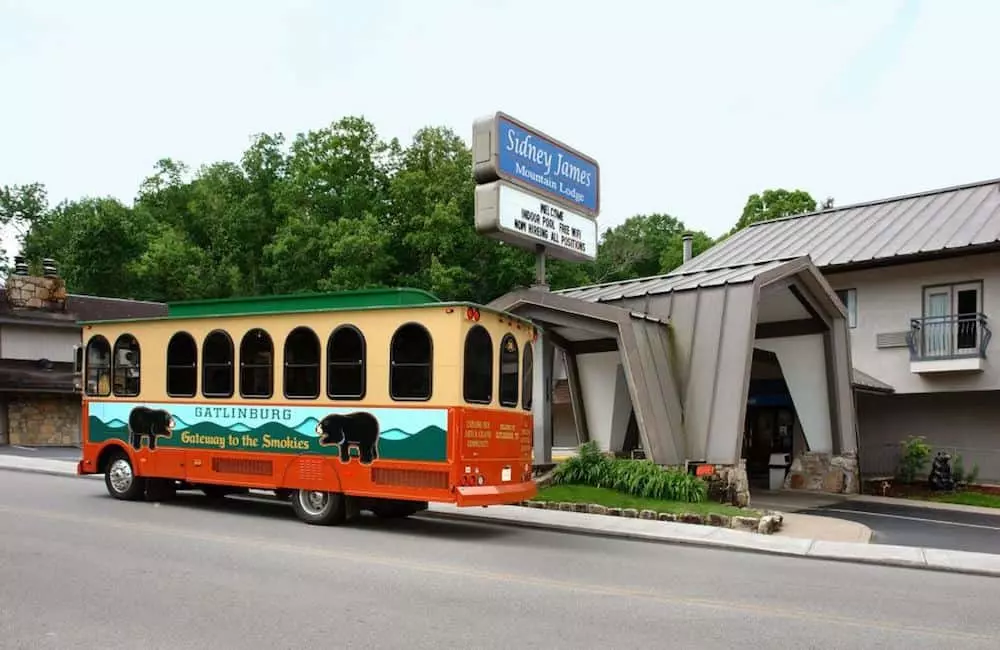 July 20, 2023
When staying at the Sidney James Mountain Lodge, one of the great benefits is the Gatlinburg Trolley stop right outside of our front door! This means that our hotel guests can simply leave their car in our lot and ride around town on the trolley rather than dealing with traffic hassles and parking fees! If you are new to the town's trolley transportation system, here is everything you need to know about riding the Gatlinburg Trolley:
Gatlinburg Trolley Routes
The Gatlinburg Trolley has over 100 locations throughout Gatlinburg so that you can conveniently access a trolley just about anywhere in town! We will set you up with an interactive trolley map at our hotel so you will know arrival and departure times throughout your stay. Each of the trolley routes are color coded by route so you can always check the signs posted on the front and sides of each trolley to make sure you are on the correct route. Here are some of the most popular routes:
Red Route
The Red Route runs directly in front of the Sidney James Mountain Lodge and is a great way to connect to the Convention Center and the Gatlinburg Mass Transit Center. From this destination, you can connect to all of the routes operated by the Gatlinburg Trolley! It includes River Road, Ski Mountain Road, Parkway from Traffic Light #10 to Traffic Light #8, Convention Center, Airport Road, Cherokee Orchard Road, Baskins Creek Road, and Woliss Lane before returning to the Parkway at Traffic Light #6.
Purple Route
The Purple Route serves the Gatlinburg Welcome Center and the Parkway between Traffic Lights #1-5.
Blue Route
The Blue Route serves East Gatlinburg along U.S. Highway 321 and the Parkway between Traffic Lights #3 and #5.
All of the Gatlinburg trolley routes stop at Ripley's Aquarium of the Smokies, which is a great spot for riders to change routes to reach their destinations.
Hours of Operation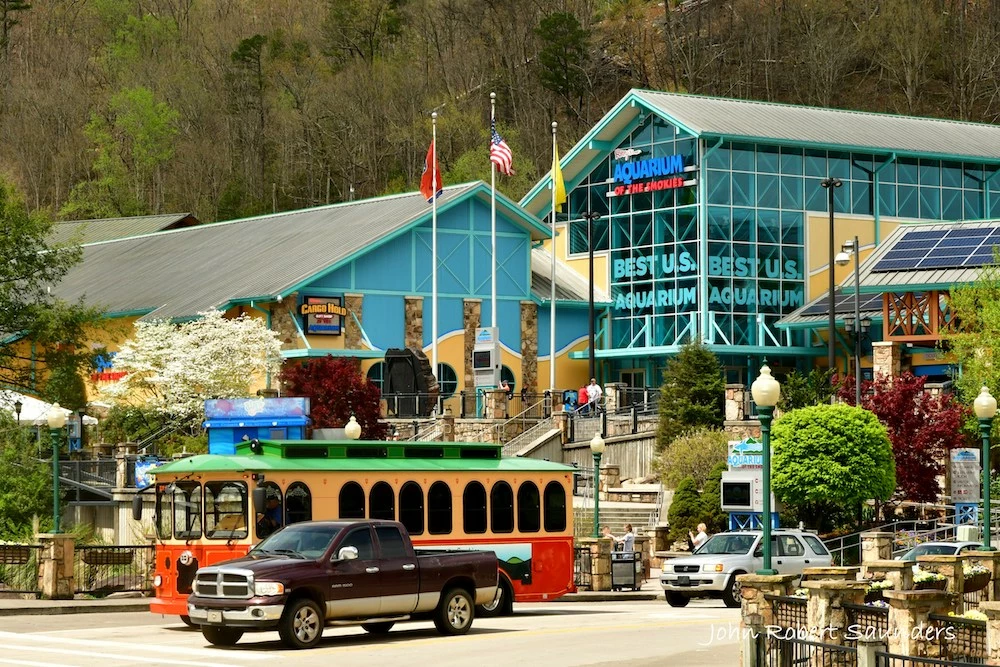 The Gatlinburg Trolley operates 365 days a year. Hours of operation vary depending on the route and special events. Here are the basic hours of operation:
March-April - 10:30am to 10pm
May - October - 8:30am to midnight
November - February - Sunday-Thursday: 10:30am to 6pm; Fridays and Saturdays 10:30am to 10pm
Fare Information
Another great thing about the Gatlinburg Trolley system is that it is a bargain to ride! Although fares used to start at 50 cents go up to $2 for an all-day pass, they're now offering an even better price: free! That's right, the Gatlinburg Trolley is completely free to ride. This will help you save money and gas and parking fees throughout downtown Gatlinburg. You'll love hopping on the trolley outside our hotel and riding it where you want to go!
Check out all of our hotel rooms in the Smoky Mountains today to take advantage of the convenient Gatlinburg Trolley stop in front of our hotel! We look forward to seeing you soon at the Sidney James Mountain Lodge!