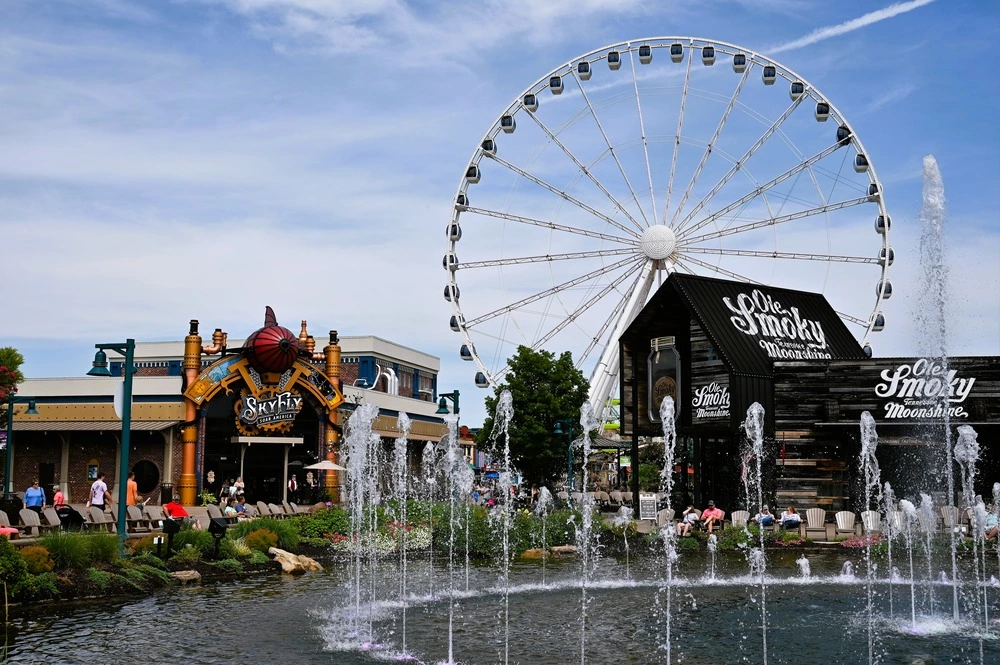 October 12, 2023
Visitors love that our downtown Gatlinburg hotel is just a short drive away from Pigeon Forge. With that being said, you should definitely spend the day there if you're looking for more things to do on vacation. One popular spot to visit is The Island in Pigeon Forge. It is packed with activities, which means endless fun. Learn more by exploring this list of 4 great attractions at The Island in Pigeon Forge:
1. The Escape Game
One great activity at The Island in Pigeon Forge is The Escape Game. You and your travel group are in a race against the clock, as you have 60 minutes to solve a mission and escape the room. You do so by finding clues and solving puzzles. There are 5 unique stories to choose from. For example, in The Heist, your group is locked in a museum, and you have to find a priceless painting. In Mission: Mars, you have to fix a broken spacecraft in order to get home to Earth. The Escape Game is a fun team building activity. Bonding is a very important part of a vacation if you're traveling with loved ones. By doing an escape room, everyone will work together to achieve a common goal which will strengthen relationships all around.
2. SkyFly: Soar America
At SkyFly: Soar America, you can see some of our country's most beautiful landmarks without having to go far. Visitors are suspended with their feet dangling in front of a 50-foot spherical screen on which they will see some of the most gorgeous places in America. You will have a bird's eye view of everything! Some of the places you'll "visit" include Mount Rushmore in North Dakota and the Florida Everglades.You can even see Tennessee's very own Great Smoky Mountains and the Bristol Motor Speedway. This film is combined with special effects, such as wind, mist, and scents, to make the experience even more immersive.
3. ThunderDome
The ThunderDome is a unique attraction at The Island in Pigeon Forge. This is because it is the only Bungee Dome in Pigeon Forge, Gatlinburg, and Sevierville. After visitors are strapped into a harness that is secured to the top of the 32-foot high dome, they can bounce on one of the 3 trampoline-based bungee jumps. Your travel group will have fun seeing who can jump the highest and do the most tricks. If you have any little ones in your group, this is a great way to get their energy out.
4. Alcatraz East Crime Museum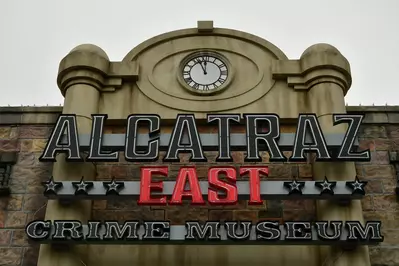 The Alcatraz East Crime Museum is a unique museum in Pigeon Forge. It is named after the famous military fort and maximum security prison in California. Inside, visitors can go through the interactive exhibits and learn about the history of crime in the United States. See how the crimes committed have evolved throughout history, from Wild West outlaws to cybercrimes. Experience the consequences of those actions when you go into a full-scale police station and sit in a jail cell. There are also exhibits on crime scene investigation and crime prevention, as well as an Artifacts Center!
We hope you get the chance to spend some time at The Island in Pigeon Forge during your stay with us. If you want some ideas for activities that are closer to us, check out this list of what to do in Gatlinburg!