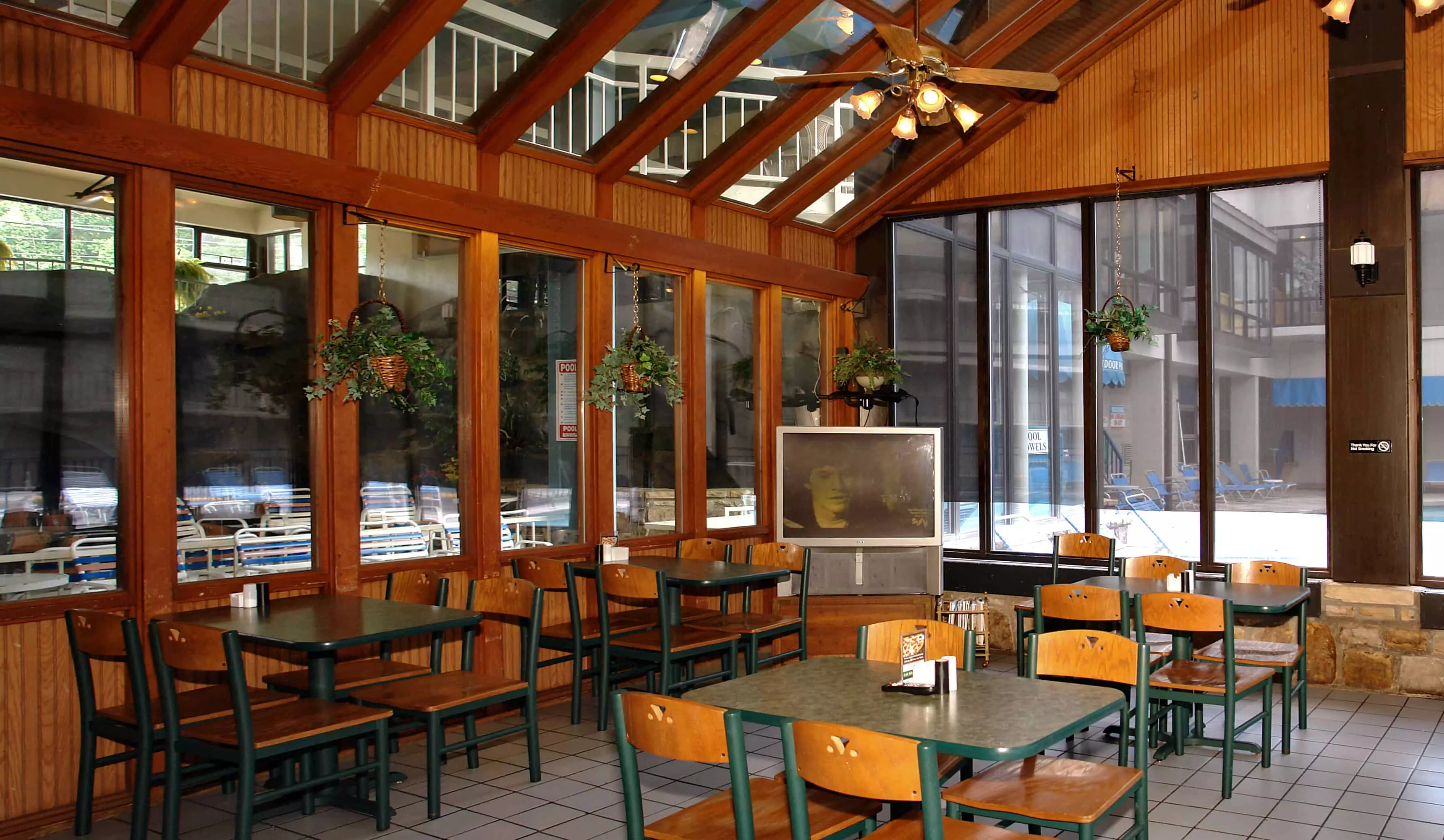 April 27, 2017
There are many great reasons why guests choose to stay at the Sidney James Mountain Lodge during their Smoky Mountain vacation. Whether it be our comfortable rooms, indoor and outdoor swimming pools or excellent location, it is no wonder why folks select us as the best hotel in town! Another great benefit of staying in our hotel is the access to our delicious poolside restaurant. Check out these 4 reasons to take advantage of the poolside cafe at our hotel in Gatlinburg Tennessee:
1. Convenient Dining
If you are enjoying an afternoon of fun in our indoor pool area and are starting to feel hungry, don't worry about the hassle of changing clothes and driving to a restaurant! Our convenient cafe has everything you need to satisfy your appetite just steps away from the pool area. The poolside cafe serves breakfast, lunch and dinner so that there is always food available regardless of when you are visiting our pool area! Enjoy your meal in the comfort of the dine-in area or head outside to one of our pleasant picnic areas.
2. Significant Time Savings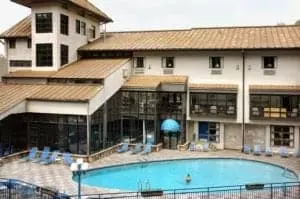 When you are on vacation, the last thing that you want to do is wait in long lines at overcrowded restaurants. Instead, simply head from your hotel room to our poolside cafe for a quick and tasty meal! By having breakfast in our cafe, you can quickly be on your way to exploring the Great Smoky Mountains National Park or shopping in downtown Gatlinburg. Stop back by the Sidney James Mountain Lodge for an express lunch break or pack a picnic to enjoy in beautiful Mynatt Park adjacent to our hotel.
3. Tempting Variety of Meals
Don't let the term cafe fool you into thinking that our restaurant serves only cereal, sandwiches and chips! Although our poolside cafe does indeed offer the best sandwiches and salads in Pigeon Forge, the cafe also serves full entrees with sides such as grilled salmon, prime rib and even lobster tail! Whether you want a light poolside lunch or a full meal with a salad, baked potato and roll, our poolside cafe has just what you need. There is even a breakfast buffet available on weekends where you can eat to your heart's content!
4. Delivery to Your Room
If you feel like relaxing and having dinner in the comfort of your hotel room, just call down to the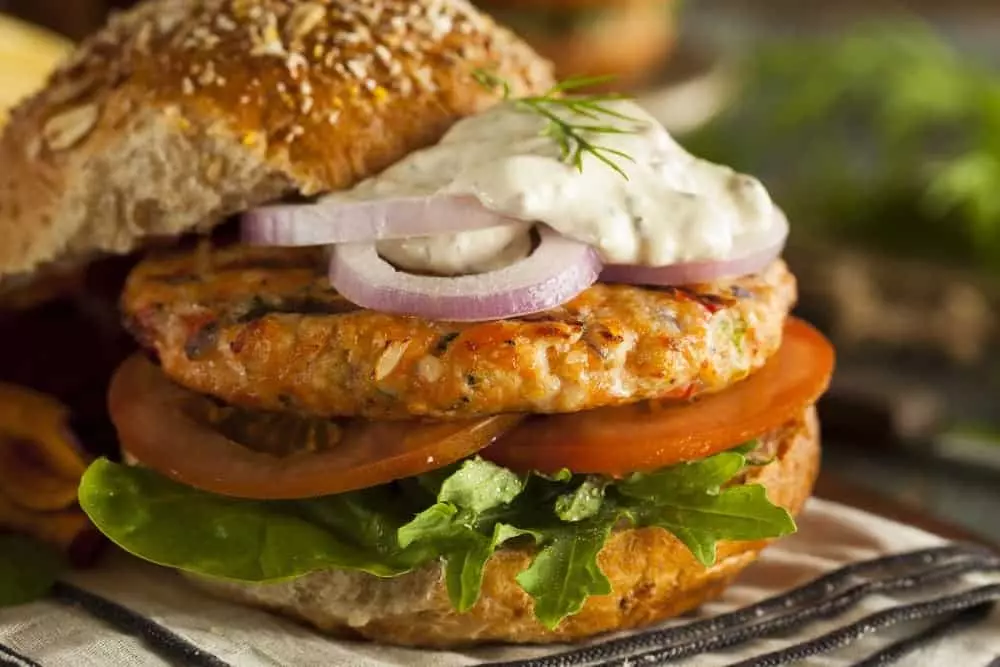 poolside cafe for delivery! The cafe is open late on most nights so that you can have a late dinner or snack after a full day of enjoying the many attractions in Gatlinburg. After all, some nights you might just want to lounge around your room without getting dressed up to go out. If you have any leftovers, these can easily be stored in your room's mini-refrigerator for a meal the next day.
Check out all of the rooms at our hotel in Gatlinburg Tennessee to start enjoying the benefits of our poolside cafe today! We hope to see you soon at the Sidney James Mountain Lodge!