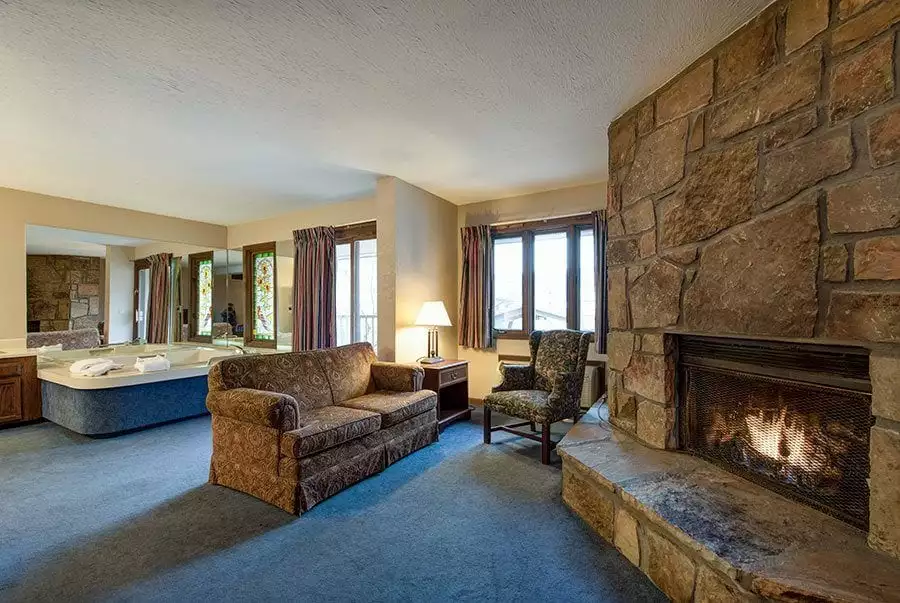 June 6, 2018
Vacations are meant for relaxation. People love them for many different reasons, but at Sidney James Mountain Lodge, we have that one amenity that provides our guests with the required relaxation on their Smoky Mountain vacation: a Jacuzzi. Here are 5 things you'll love about our Gatlinburg hotel Jacuzzi rooms.
1. Choose Your View
The one thing guests rank highly on their list of things they want in a hotel room — especially in Gatlinburg — is a nice view. Our Gatlinburg hotel Jacuzzi rooms offer a creekside and a non-creekside view where you can sit outside on the private balcony and enjoy the mountain stream, or just enjoy the sights and sounds of a wonderfully bustling tourist town.
2. Perfect For Couples
Our Gatlinburg hotel Jacuzzi rooms are also a great place to take your sweetheart on a romantic vacation getaway. Our jetted Jacuzzi tubs are big enough for the two of you to enjoy a soothing soak in the tub. Enjoy the quieter and more romantic moments by staying in one of these rooms. It wouldn't hurt to enhance the mood by bringing your favorite bottle of wine to celebrate your occasion.
3. Spacious Rooms
When you stay in one of our Gatlinburg hotel Jacuzzi rooms, you're not just getting a standard hotel room; you're getting some added space for comfort. Our guests are surprised when they discover their room was much larger than they expected. This is one added benefit of these Jacuzzi rooms that we feel will really come in handy when you're getting those much-desired souvenirs that are available in Gatlinburg.
4. Convenient Amenities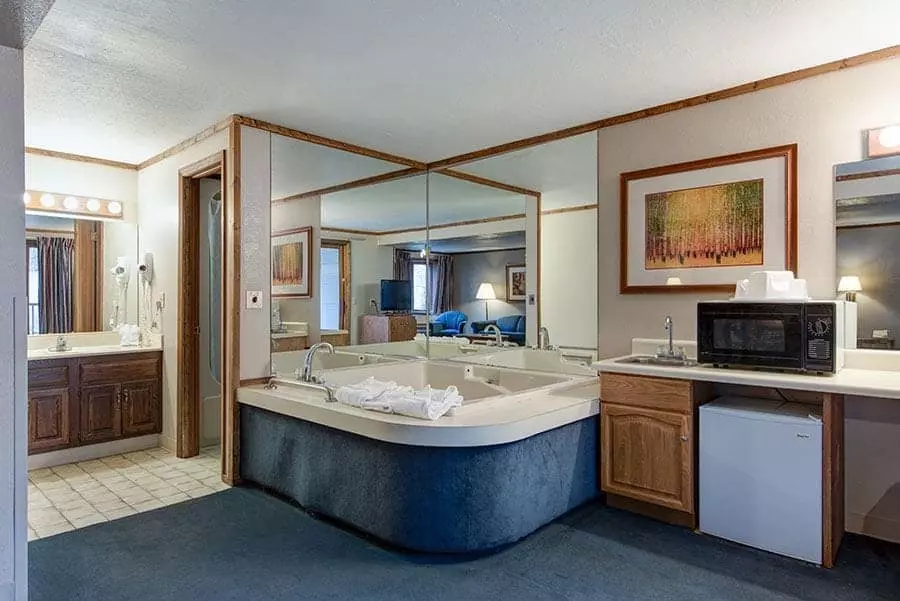 We want to make sure our Gatlinburg hotel Jacuzzi rooms are special by offering all the basic amenities you've come to expect with your stay. Not all of our rooms feature a microwave, but our creekside Jacuzzi rooms do, and you'll also find a mini-fridge that will certainly come in handy for storing those cold beverages for a relaxing evening for two. Other amenities include a coffee maker, hair dryer and free wireless internet.
5. Special Rates
You'll love our Gatlinburg hotel Jacuzzi rooms not just for what they offer for a special getaway for the two of you, but for what you'll be saving when you decide to stay with us during select times. Our specials can change, but a favorite of many guests is the one where you can get a free night on us in addition to your multi-night stay. Be sure to check out our specials and discounts periodically to see what awesome deals we have going!
We feel like our Gatlinburg hotel Jacuzzi rooms will be a wonderful way for the two of you to have your very own special place on vacation. Everyone deserves some time alone with the one they love, and you'll love these rooms for what they offer for you and your special someone. Look at our different Jacuzzi rooms and book a stay with us today to celebrate your romantic occasion!