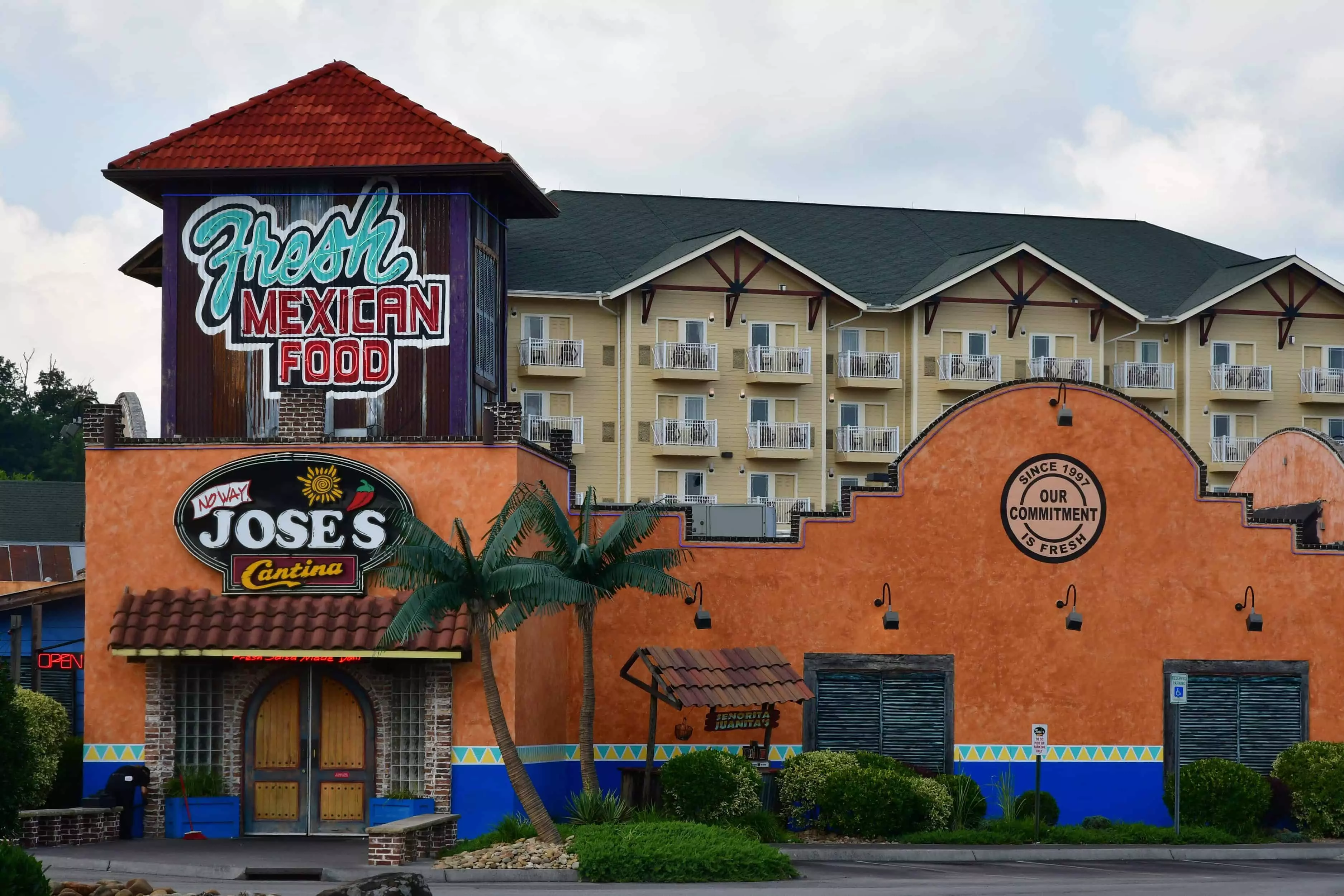 July 17, 2020
Are you craving your favorite Mexican dish? There are a few Mexican restaurants in Pigeon Forge you'll want to try when you stay with us. From traditional Mexican dishes to classic Tex Mex, you'll find everything you enjoy. You might even find a new dish you like! Here are the top 4 Mexican restaurants in Pigeon Forge you should try:
1. El Ranchero Loco
El Ranchero Loco is great local Mexican place you should try. Start out sharing a dip, salad, or nachos with the table. They have quesadillas, tacos, and fajitas with all kinds of protein choices. As far as specials go, you can get tamales, pollo loco, taquitos Mexicanos, or molcajete ranchero. You can also get burritos, enchiladas, or chimichangas. There are several seafood options, including shrimp and tilapia. El Ranchero also has a lunch menu with smaller portions.
2. No Way Jose's Mexican Cantina
A great place to go for Mexican food is No Way Jose's Mexican Cantina. You can get chicken, shrimp, or steak fajitas with onions and peppers. They have enchiladas with several options, including vegetarian, chicken, and beef in red sauce, green sauce, or queso. There are several burrito entrees, with seafood, chicken, or beef, stuffed with rice, onions, and other toppings you'll love. Can't decide between some of your favorites? Get a combination plate with tacos, enchiladas, burritos, or stuffed peppers. No Way Jose's has specialties you can get, such as flautas, carnitas, and arroz con pollo. If you love cocktails with your food, you should get one of the margaritas or other cocktails.
3. Smoky Mountain Burritos Mexican Grill
Another great Mexican restaurant in Pigeon Forge to try is Smoky Mountain Burritos Mexican Grill. This restaurant is right off the Parkway, making it easy to find. For an appetizer, you can get nachos, quesadillas, or a sampler platter. There are several dips you will want to eat with your food, including guacamole, queso, salsa, and bean dip. Smoky Mountain Burritos has street tacos you'll want to try, and you can choose from barbacoa, carnitas, al pastor, chicken, or steak. They also have carne asada, molcajete, mojarra, and more. They also have vegetarian options, including fajitas, quesadillas, and burritos.
4. Cielito Lindo
A great hole-in-the-wall Mexican restaurant in Pigeon Forge is Cielito Lindo. Start out with a dip sampler that includes queso, guacamole, bean dip, and pico de gallo. You could get nachos, a sandwich, or a salad. There are combination dinners where you can choose two or three items such as tacos, burritos, enchiladas, tostada, tamale, or a chile relleno. Cielito Lindo has a pretty good vegetarian selection on their menu, from enchiladas to chimichangas. There are grilled beef specials, grilled chicken specials, seafood specials, and more on their menu as well.
These Mexican restaurants in Pigeon Forge are great options for lunch or dinner. Are you ready to start planning your next trip to the Smokies? Look through our Gatlinburg hotel rooms and book one today for your next stay!