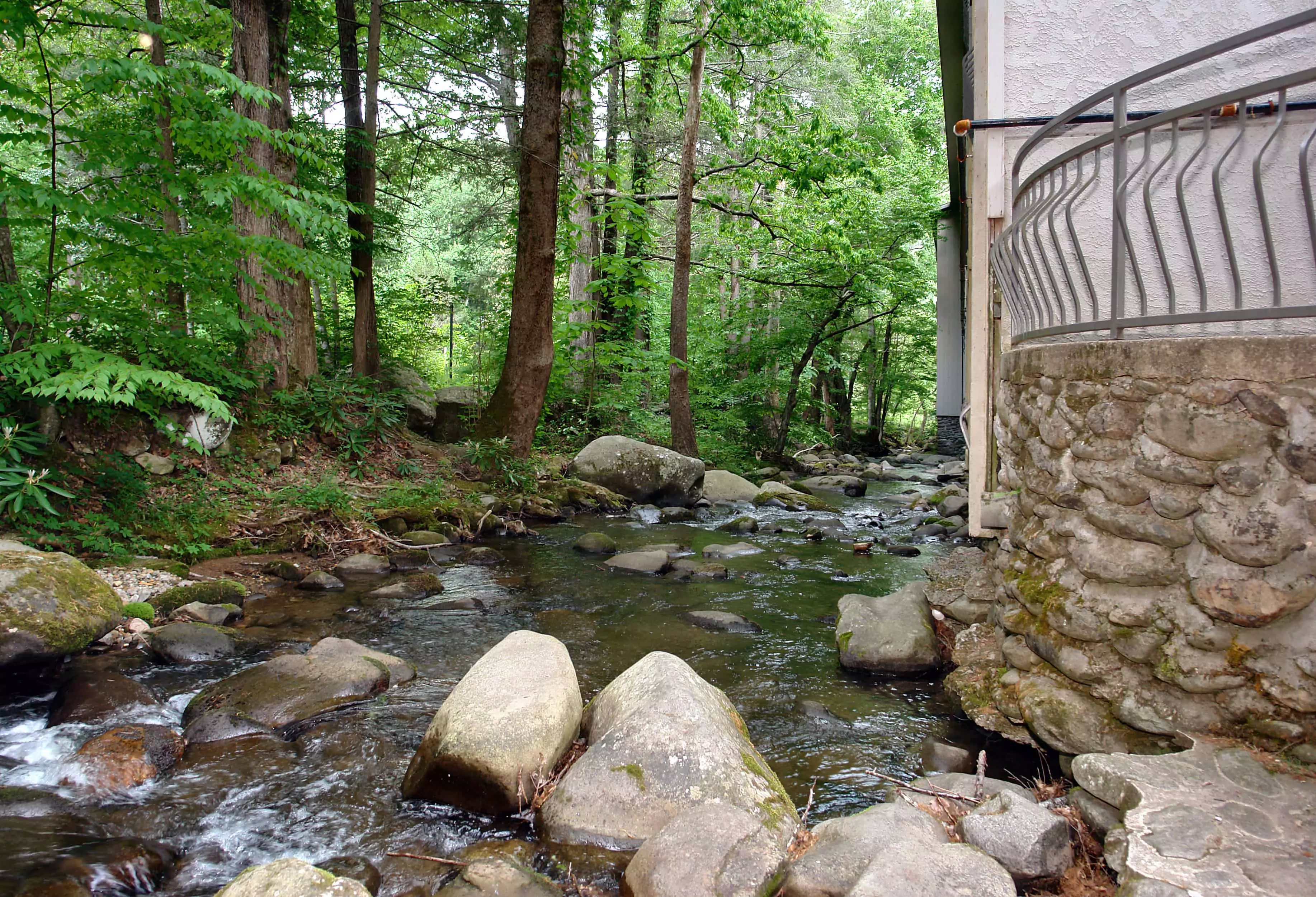 November 10, 2017
Whether you are a newlywed couple looking for the perfect honeymoon destination or a couple celebrating an anniversary or other special occasion, you will love the Sidney James Mountain Lodge! From an ideal location in downtown Gatlinburg to beautiful accommodations, our romantic hotel has everything you need for a perfect getaway to the Great Smoky Mountains! Check out these top 4 reasons why couples love staying at our romantic hotel in Gatlinburg TN:
1. Romantic Amenities
We are pleased to offer a selection of hotel rooms that have every amenity necessary for a romantic vacation to the Great Smoky Mountains! Our Creekside Jacuzzi Rooms feature a jetted Jacuzzi tub that feels delightful after a day of sightseeing in downtown Gatlinburg. Kick back in the tub as the jets soothe your muscles and put you into a complete mode of relaxation! These romantic rooms also feature a private balcony overlooking a mountain creek where you can enjoy a morning cup of coffee as you plan your day together. Be sure to step back outside during the evening hours to count the stars that shine above your balcony!
2. Convenient Location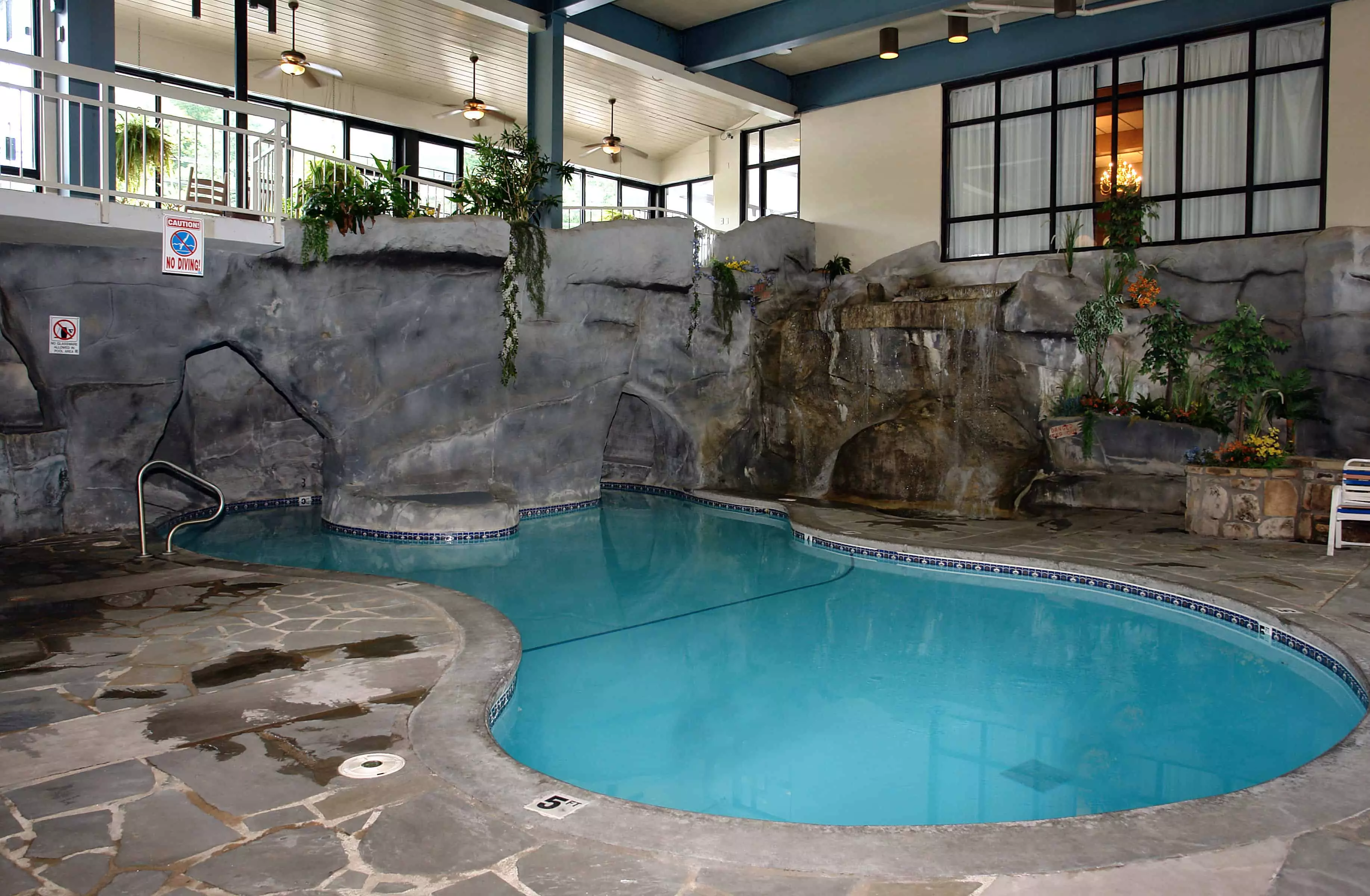 The Sidney James Mountain Lodge has the most convenient location in town, which makes it perfect for couples visiting the Smokies! Our romantic hotel in Gatlinburg TN is just a short walking distance to downtown Gatlinburg where you can find an endless assortment of shops, restaurants and attractions. Take a stroll downtown to enjoy a delicious meal at a local restaurant before you return to the comfortable accommodations at our hotel. If you want to check out other sights and attractions such as Great Smoky Mountains National Park and Dollywood, everything is just a short drive away!
3. Heated Indoor Pool
Don't forget to bring your bathing suits as you can swim throughout the year at Sidney James Mountain Lodge! Couples love our indoor heated pool where you can enjoy a refreshing swim regardless of the weather outside. Simply walk from your hotel room to our pool area throughout your stay to take advantage of this unique amenity. If you happen to be visiting our hotel during the warmer months of the year, we also have an outdoor pool area with a cafe. This is a wonderful spot to soak up some rays and to cool off on a hot summer afternoon!
4. Affordable Rooms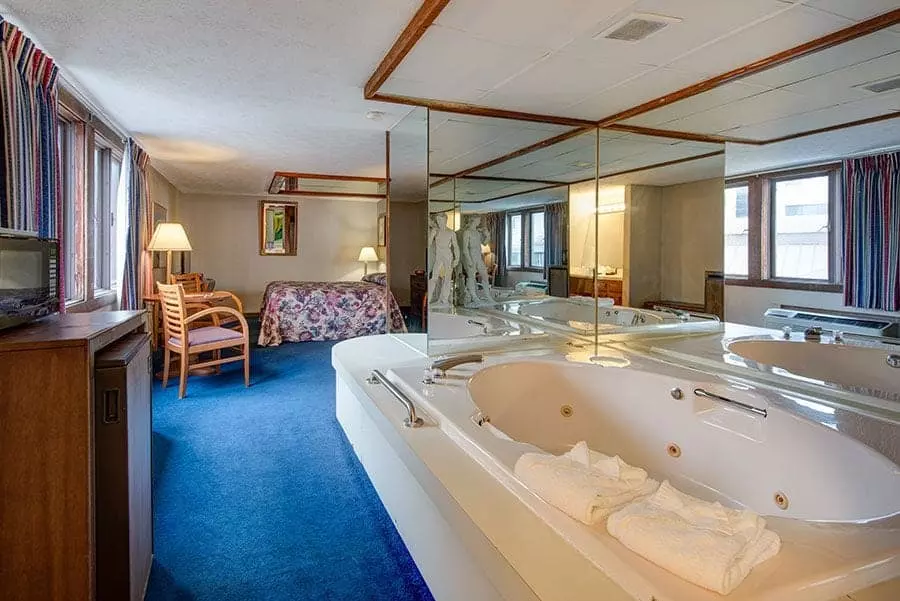 When you want to take a romantic vacation to the Great Smoky Mountains, it doesn't mean that it has to break the bank! Our affordable rooms are designed so that you can enjoy a wonderful getaway without spending a fortune. We also offer several great specials and discounts throughout the year to make your stay more affordable than ever. It is no wonder why couples love spending their vacation to the Smokies at the Sidney James Mountain Lodge!
Check out all of our Gatlinburg hotel rooms today to plan your getaway to our romantic hotel in Gatlinburg, TN! We look forward to seeing you soon at the Sidney James Mountain Lodge!