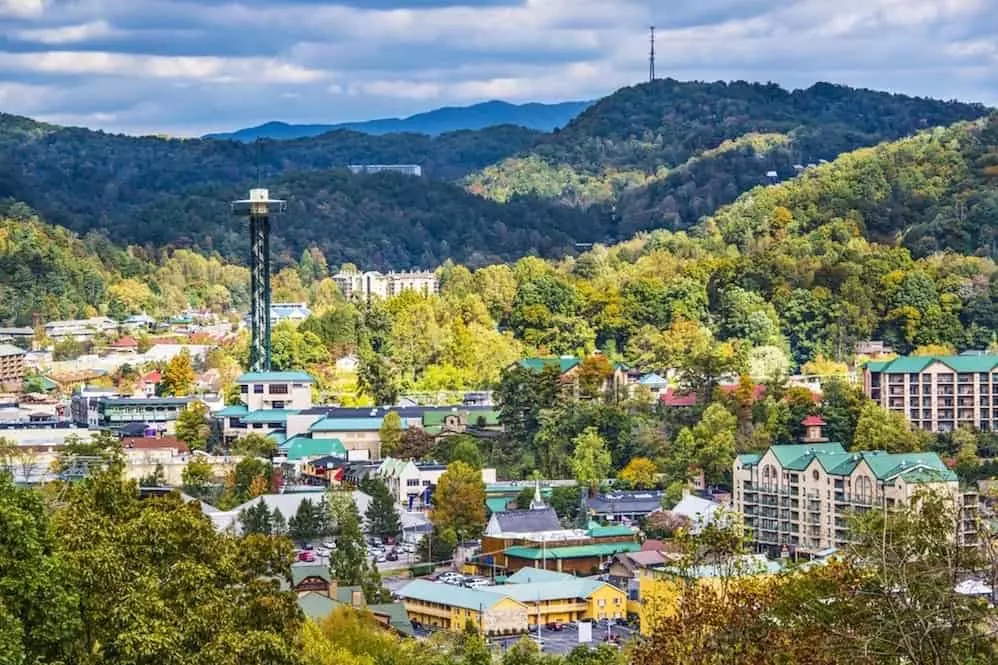 February 20, 2017
When choosing a hotel for your Gatlinburg vacation, one of the most important considerations should be location! After all, why spend precious vacation time driving to accommodations miles from town when you can stay close to the center of the action? The Sidney James Mountain Lodge is the best located hotel in Gatlinburg TN! Here are 4 reasons why our hotel has an excellent location:
1. Trolley Stop at the Front Door
We have a trolley stop situated practically on our front step, just outside the doors of the main lobby! The Gatlinburg Trolley provides convenient transportation throughout Gatlinburg for a nominal fee, so guests of the Sidney James Mountain Lodge can easily access Gatlinburg's many sights and attractions. We feature an interactive Trolley map in our hotel so that guests are always aware of departure and arrival times. In addition, you can board trolleys at more than 100 locations throughout Gatlinburg, so there is never a problem catching a ride back to our hotel. By taking the trolley, you can just kick back and enjoy the ride without having to worry about the hassles of driving!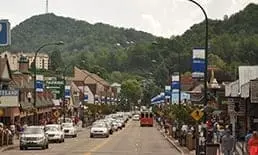 2. Walking Distance to Downtown Gatlinburg
Sidney James Mountain Lodge is easy walking distance to downtown Gatlinburg, but yet situated in a quiet part of town off the Parkway. Our guests enjoy this perfect location that allows for a peaceful night of rest without having to be miles away from the downtown scene. In addition, there is no need to deal with the heavy traffic and parking headaches of downtown Gatlinburg when you can simply walk there and back. After taking a stroll downtown to enjoy an afternoon of shopping, dining and sightseeing, you can look forward to a pleasant walk back to the comforts of our hotel!
3. Across from a Large City Park
Our hotel is located next door to Mynatt Park, a large city park that is a great place for taking a stroll and enjoying the great outdoors. Family members of all ages love exploring the park as it features a playground area, picnic tables, tennis courts, and a children's fishing stream. Mynatt Park is also a great place to walk your dog for those guests staying in our pet friendly hotel rooms. If you want to get some morning exercise in a lovely outdoor setting that is close to a hotel, then the Sidney James Mountain Lodge is the hotel for
you!
4. Near Twin Creeks Picnic Area
Sidney James Mountain Lodge is less than one mile from Twin Creeks Picnic Area, the largest picnic area in Great Smoky Mountains National Park. It features a large covered picnic pavilion, as well as multiple grills and other modern amenities. This is an wonderful place to enjoy a picnic lunch while being surrounding by the beauty of the Smokies! As a convenient alternative, we also offer private picnic facilities located by the mountain stream of our hotel.
We look forward to welcoming you to the best located hotel in Gatlinburg TN. Take a look at our Gatlinburg hotel accommodations and book your vacation today!