August 1, 2021
When you are planning a large group vacation, it can be hard to find a place that can accommodate the needs of everyone. At our hotel, we strive to make large group gatherings more convenient. Between our affordable prices and great amenities, we can make your group trips less stressful. Here are 4 reasons large groups love our downtown Gatlinburg hotel:
1. Spacious Meeting Hall
When you are traveling to the area for business, our downtown Gatlinburg hotel can save you a lot of time and money. Instead of having to book your lodging and meeting space separately, you can stay with us and have them both in one location. Not only do we have spacious rooms for all of your associates, we also have a large meeting hall in our hotel. This will save you from having to call all over town to find a rental office to hold your business meetings. Our meeting room can hold between 100 and 150 guests. One unique feature of the meeting hall is it includes a full sized kitchen in our cafe. The cafe is a good option to look into if you want your meeting catered or if you just want to grab a quick breakfast or lunch during the day.
2. Easy Access to the Gatlinburg Trolley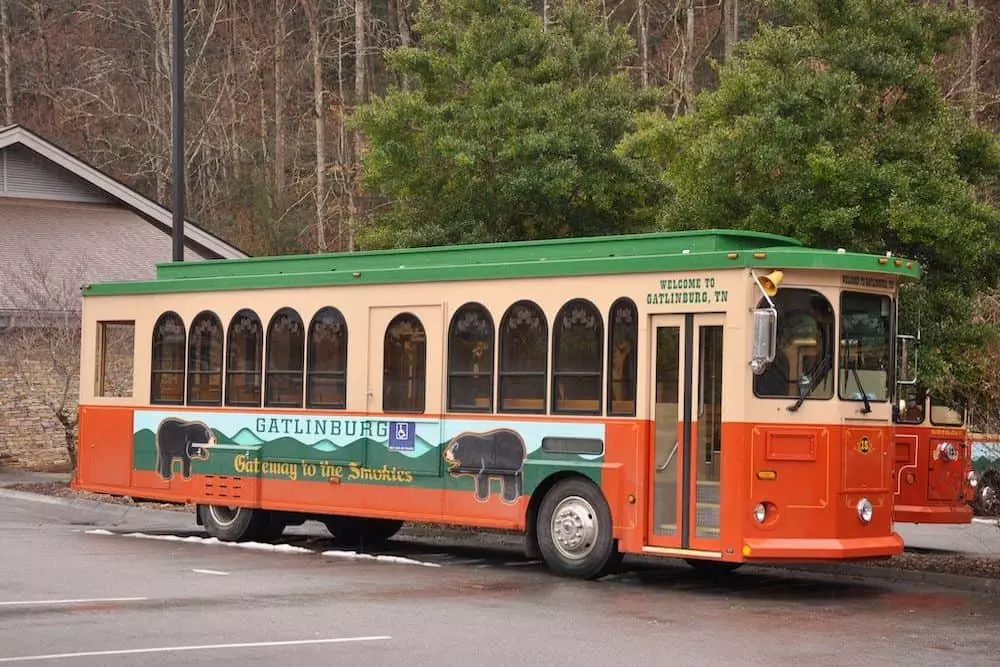 If you have a large group traveling with you, sometimes carpooling is not an option. Traveling through Gatlinburg with numerous vehicles can be a headache because of traffic and limited parking. Instead of stressing about the hassle, you and your group can buy tickets to the Gatlinburg Trolley for a small fee. The trolley can take you anywhere in Gatlinburg you need to go, including some of the area's biggest attractions. There is a trolley stop right outside the front entrance of the hotel that makes accessing the trolley simple. We can also provide a trolley map and pickup times to our guests upon request. Instead of trying to decide who in the group is going to drive, sit back and relax and let the Gatlinburg Trolley take you where you need to go.
3. Outdoor Picnic Area
When you are traveling to a busy city with a large group, one of the most difficult things to do is find restaurants that can accommodate your whole party. Luckily, our hotel offers private picnic areas for our guests. Mynatt Park is located directly next to our hotel and is the perfect place to have meals outdoors. This allows for your group to grab lunch and enjoy a meal among the nature of Gatlinburg instead of dealing with making reservations at a restaurant. In addition, our hotel is less than a mile from the Twin Creeks picnic area. Both of these options allow for your group to enjoy a quiet outdoor lunch before continuing your busy day.
4. Indoor and Outdoor Pools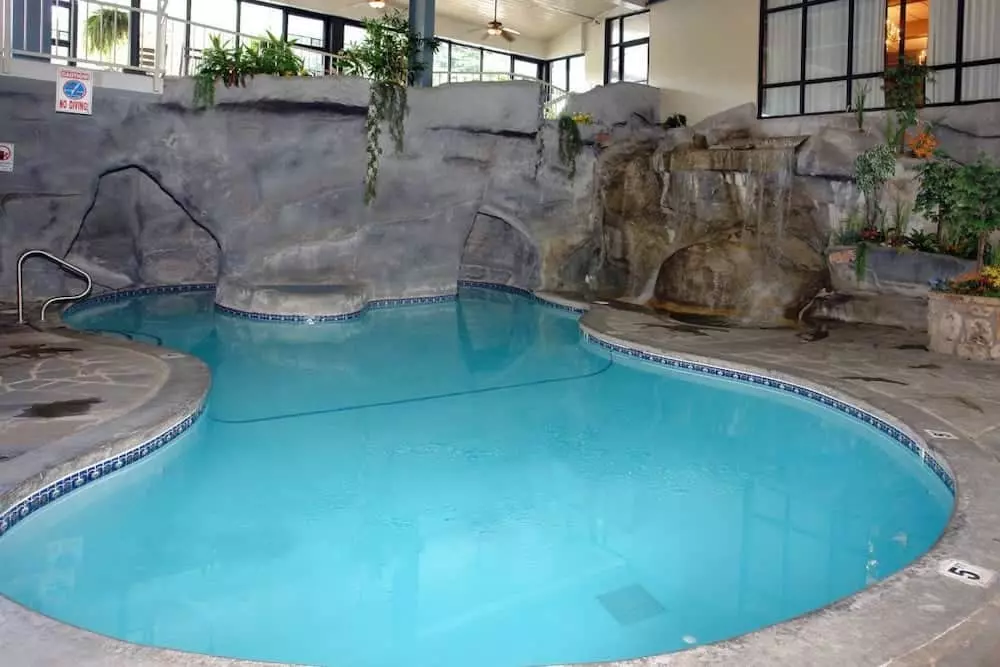 No matter what time of year it is, you can enjoy a nice swim with your group at our downtown Gatlinburg hotel. We have both an indoor and outdoor pool to use all year round. Swimming is a great activity for a large group of people, and you can do it without ever leaving your hotel. There is also a children's pool with different activities, which is perfect for large families or reunions. Do not stress about the weather and take advantage of our pools at all times of the year.
Now that you know why large groups love our downtown Gatlinburg hotel, be sure to check out all our rooms to find the perfect fit for your next large group gathering. We hope you enjoy your time in the Smoky Mountains!