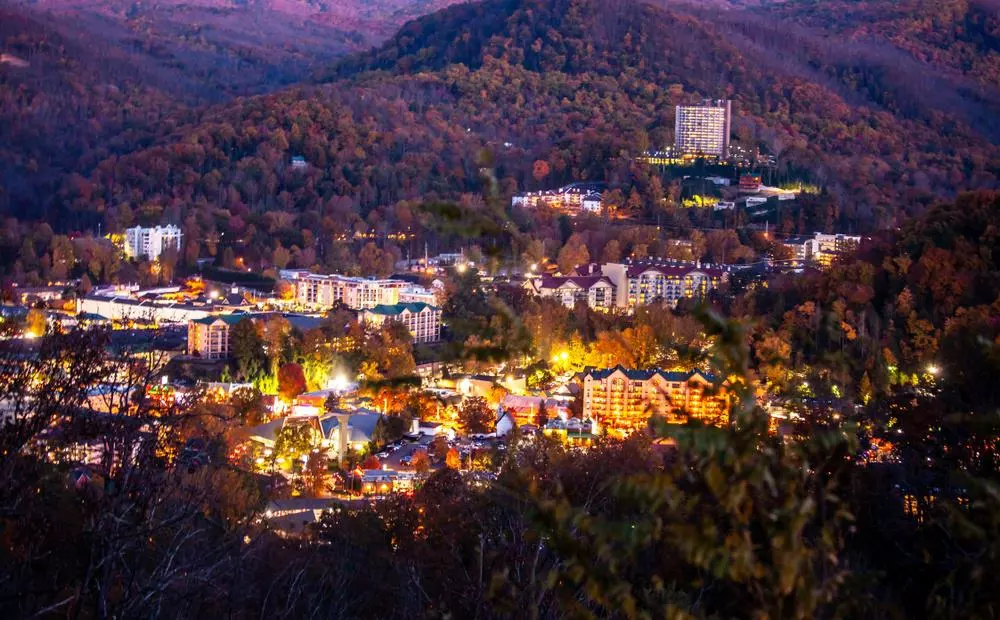 January 8, 2021
If you're planning a trip to Gatlinburg, chances are you'll want to be as close as possible to all the attractions, restaurants, and shops. While there are many hotels and cabins in the area to choose from, the Sidney James Mountain Lodge offers convenience and amenities that are unmatched. Here are 5 reasons you should stay in our downtown Gatlinburg hotel.
1. Trolley Access to the Strip in Gatlinburg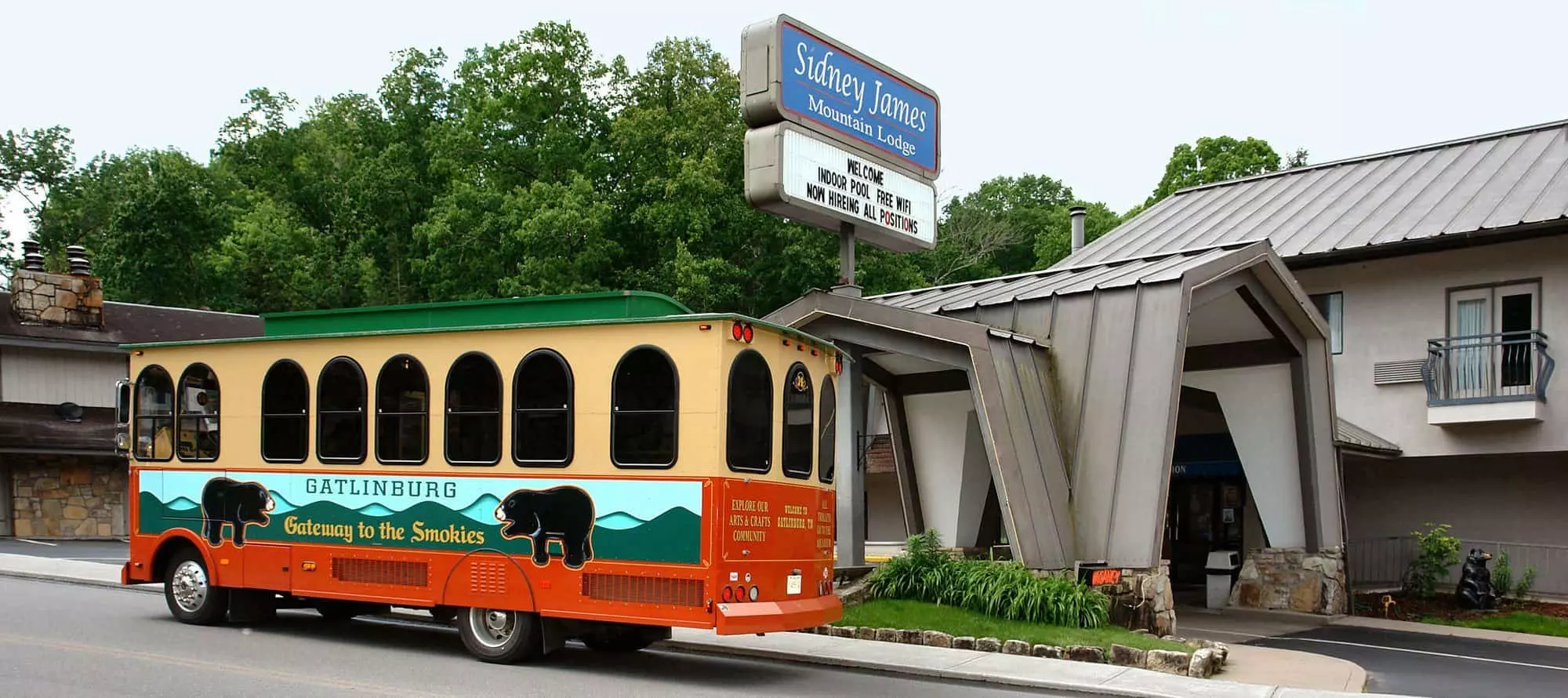 There are so many things to do in Gatlinburg, so convenience plays a big part in choosing your hotel. We're is already in a central location in downtown Gatlinburg, but the trolley can offer even more convenience to our guests. After boarding at a stop right outside the hotel, the trolley route takes visitors to some of Gatlinburg's most popular attractions in just minutes. The green line or red line trolley can take you to destinations such as Ripley's Believe It or Not, Ober Gatlinburg, the Gatlinburg SkyLift, and more! Cut out the stress that comes with driving and parking in an unfamiliar area and see why the Gatlinburg Trolley is one of the biggest advantages to staying in our downtown Gatlinburg hotel.
2. Saving Money
Our hotel offers all kinds of specials and discounts to help you save money on your next trip to the Smoky Mountains. In addition to offering discounts to AAA members, AARP members, active military members, and veterans, we're always running great specials so guests can plan an affordable and exciting vacation. These deals are a big reason you should stay in our downtown Gatlinburg hotel. You'll be able to stay in the heart of Gatlinburg right next to the mountains without breaking the bank.
3. Riverside Rooms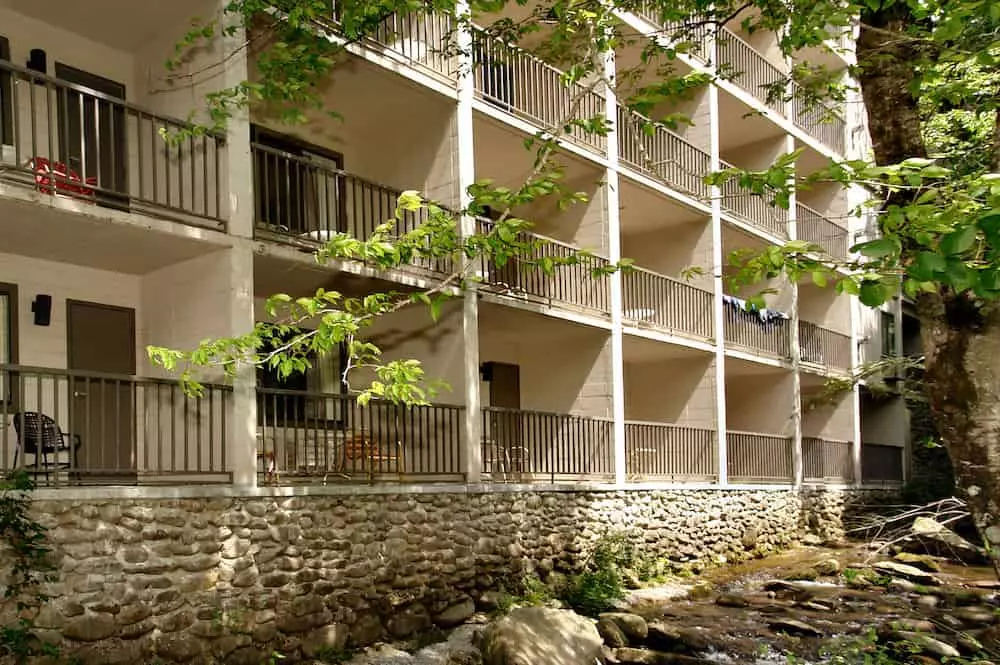 When you stay in a riverside room with us, you don't even have to leave the building to take in the beautiful views of the Smokies! Take in the sights and sounds of the mountains with a private patio overlooking LeConte Creek. Creekside rooms are extremely popular in the Gatlinburg area and we offer them in different sizes with a variety of amenities including jacuzzi tubs, pool access, and more.
4. Amenities
The amenities at our downtown hotel will take your vacation to the next level. As a guest, you'll have access to two outdoor pools and an indoor pool, as well as our poolside cafe. The pool area also has a hot tub and sauna for visitors to kick back and relax. If energetic downtown Gatlinburg and the beautiful Smoky Mountains don't provide enough entertainment for your family, our downtown Gatlinburg hotel is located right beside Mynatt Park and picnic areas so you can spend some time outside!
5. Close to the Great Smoky Mountains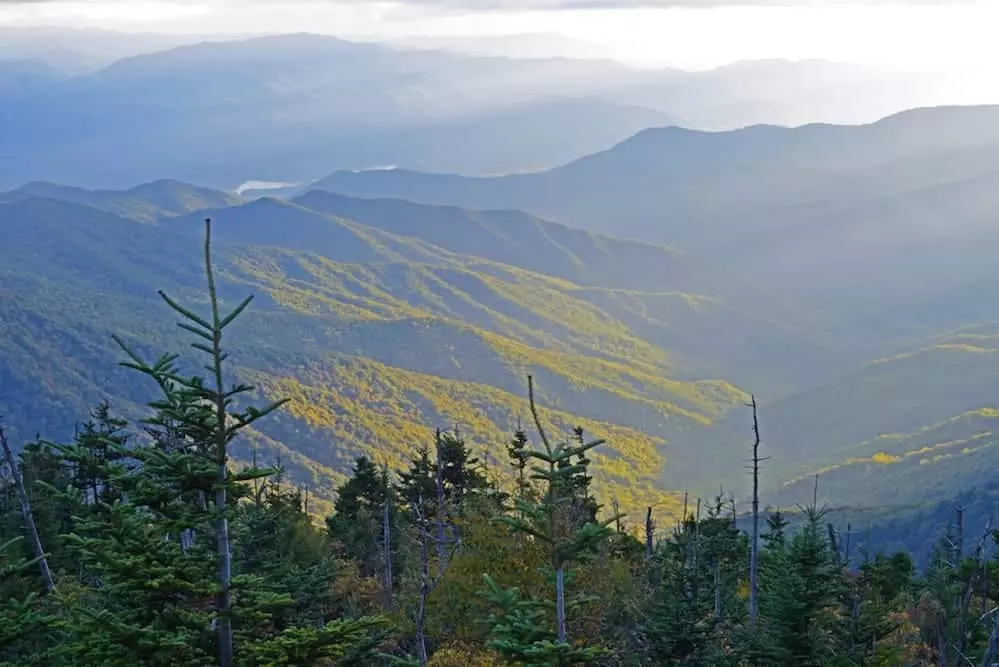 Not only are we close to the hustle and bustle of downtown Gatlinburg, but our hotel is also located right on the edge of the Great Smoky Mountains National Park. From our front door, it's only three tenths of a mile to the Twin Creeks Trail, the first hike when you enter the park. Whether you want to experience trails just inside the borders of the park or find a hike deep in the woods, our downtown hotel gives you easy access to the mountain roads.
We know that you have lots of options when it comes to where you stay in Gatlinburg. If you're interested in staying in our downtown Gatlinburg hotel, check out our available rooms to find one that meets your needs today!