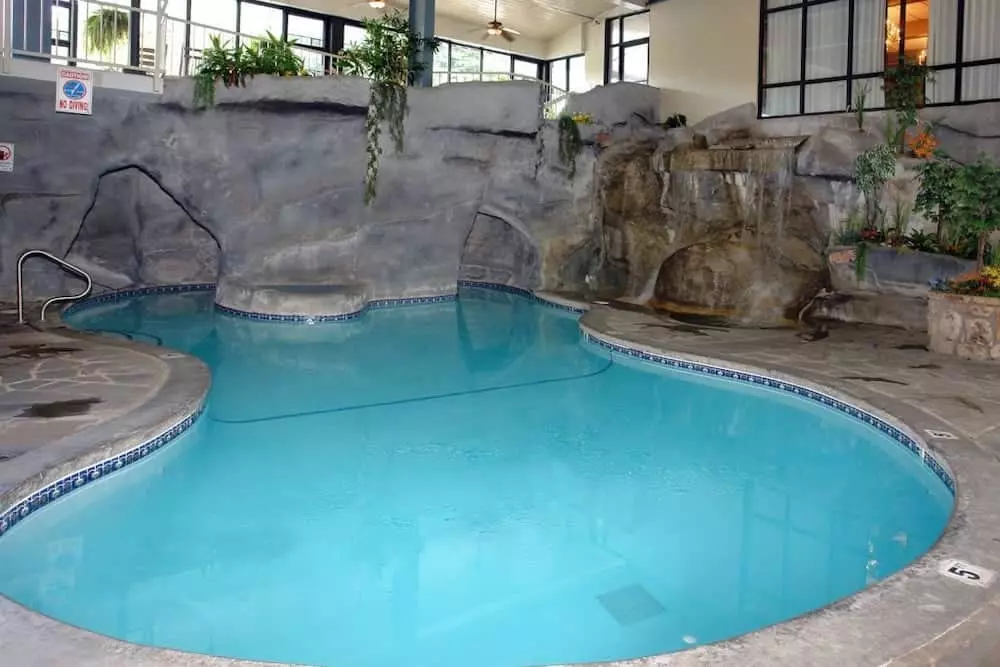 March 27, 2023
A trip to Gatlinburg is a great way to unwind and take a break from the hustle and bustle of everyday life. When planning a vacation we know that comfortable lodging is a crucial element to relaxation. With that being said, here is a list of 3 reasons why our hotel in Gatlinburg is a top choice for a relaxing getaway:
1. Comfortable Rooms
The rooms at our hotel in Gatlinburg will provide you with maximum comfort. Spend the mornings catching up on sleep in our big cozy beds. You can also get a room with a private balcony. Fresh air can greatly reduce stress. In fact, spending time outside increases serotonin levels in your brain which can improve your mood. With this amenity, guests can get as much fresh air as they want without having to go very far. Spend your time out there reading your favorite novels or simply take in the views of the gorgeous mountain stream!
2. Great Indoor Amenities
Other notable features of our hotel in Gatlinburg include the great indoor amenities. Along with going outside, we know that exercise is a huge stress reliever as well. We have an exercise room that is free for guests to use. It includes popular equipment such as treadmills and ellipticals. Another great way to exercise is by doing laps in our heated indoor pool. After your workout, go soothe your tired muscles in the heat of the sauna. Regain your strength with a delicious meal from the Poolside Cafe. Start your meal off with a great appetizer like the Fried Pickles or the Bacon Cheese Fries. Must-have entrees include the LeConte Bleu Burger and the BBQ Pulled Pork Sandwich. End your meal with a little something sweet such as a Chocolate Cupcake or Dippin Dots ice cream. The cafe is good for any occasion! You can have a casual sit-down meal or get your food to go. If you want to maximize your relaxation time though, you can even have your order brought right up to your room.
3. Awesome Outdoor Amenities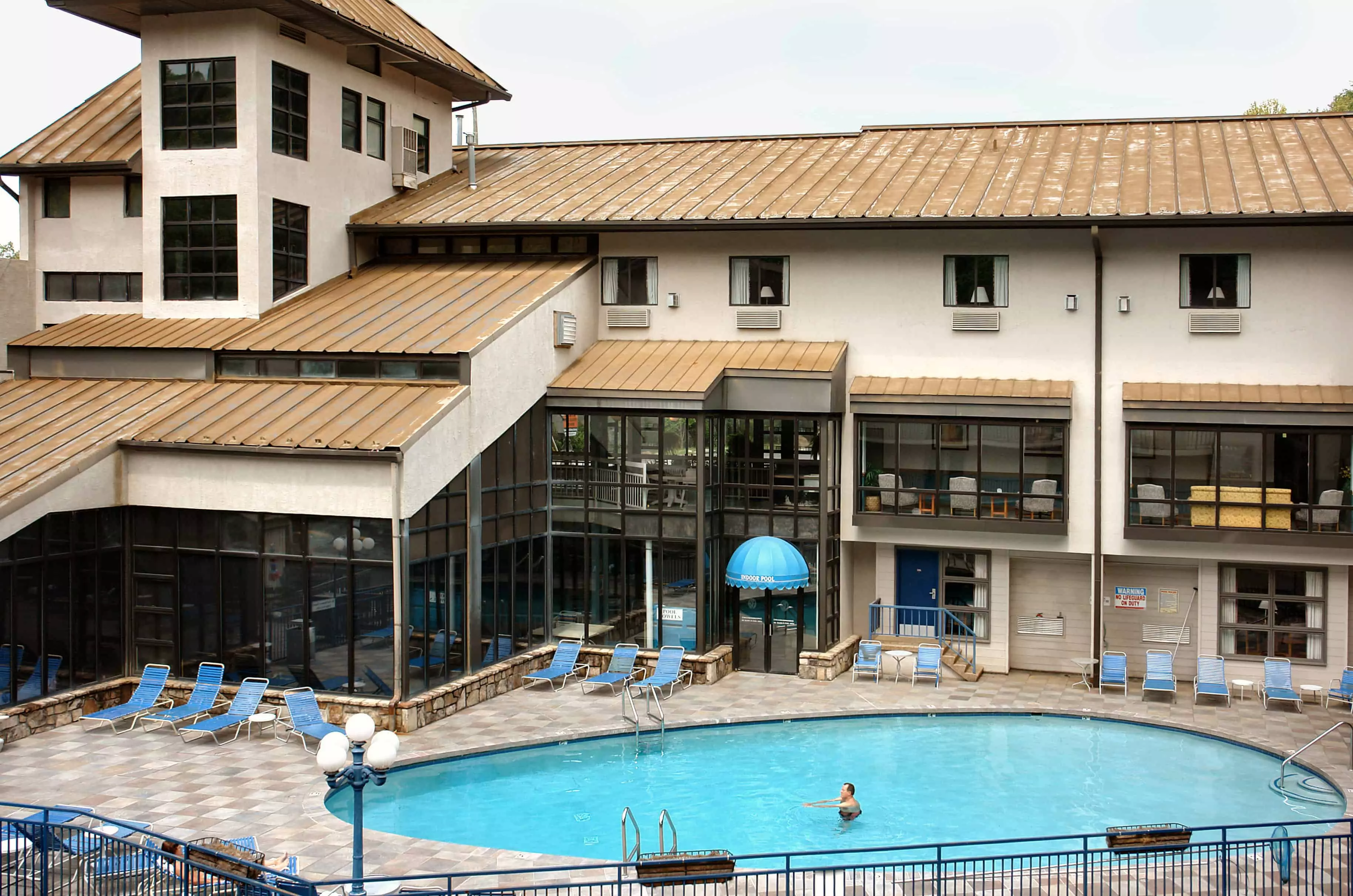 If you love looking at the view from your balcony and want to spend even more time outside, take advantage of our awesome outdoor amenities. Beat the heat by going for a swim in our seasonal outdoor pool. If you don't want to go into the water, you can use the seating on the pool deck to soak in the Vitamin D. You can also pack a delicious meal and enjoy it in our scenic outdoor picnic area. Additionally, our hotel in Gatlinburg is located close to the Gatlinburg Trail in the Great Smoky Mountains National Park. It is home to beautiful views and is relatively easy in difficulty. If you bring your fur baby along on vacation and are looking for things to do, this is a great option! The Gatlinburg Trail is the only pet-friendly trail on the Tennessee side of the Smokies! Our hotel in Gatlinburg has everything you need for a relaxing vacation! To start planning your stay, explore all of our downtown Gatlinburg hotel rooms and find the perfect one for your vacation!