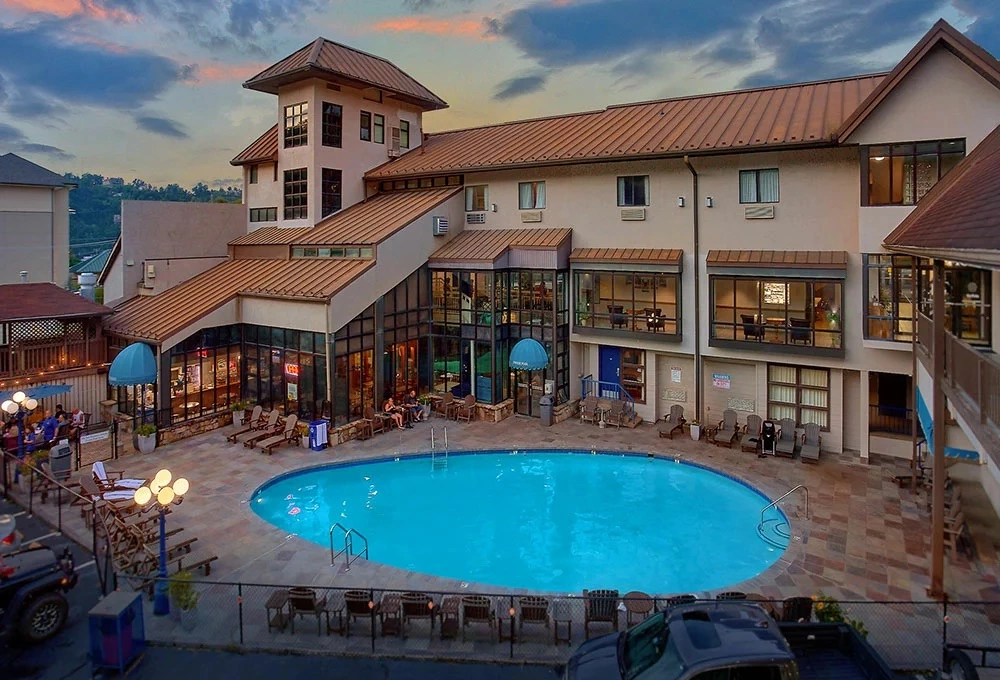 October 31, 2023
There is a lot that goes into planning the perfect vacation. For example, you have to find a cozy place to stay. Quality lodging is important, and it is what we specialize in! Learn more by exploring this list of 3 things to love about our downtown Gatlinburg hotel:
Seasonal Outdoor and Indoor Pools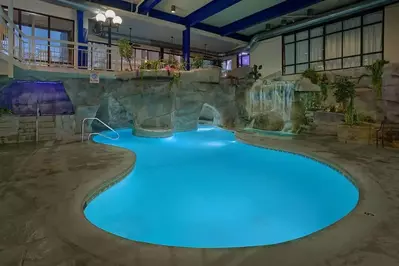 Visitors love the seasonal outdoor and indoor pools at our downtown Gatlinburg hotel. In the summer, beat the heat in the water and enjoy the sun by lounging in the chairs on the pool deck. You can still have all the fun of being in the water when it gets colder outside by using our indoor pool. The area also has a kiddie pool, which is great for little ones. If you're looking for ways to save money on entertainment during your vacation, having a pool day at our hotel is a great way to do so!
Poolside Cafe
Whether you're staying back at the hotel or out on the town, you're going to need food for energy. Our guests have great food close by at the Poolside Cafe. Get something delicious at any time of day. Have a nice sit-down breakfast before you head out for the day, and order one of the breakfast plates. Options include the French Toast Breakfast Plate or the Pancakes and Eggs Breakfast Plate. Pair them with a hot or iced coffee for extra energy. For lunch, pick up a Hiker's Sack. This is a great on-the-go lunch to have during your action-packed vacation day! When you get back to the hotel, order room service for dinner. Have a Patty Melt or Hot Dog with a side of French Fries or Tater Tots. For dessert, choose from one of their delicious baked goods or have a cup of Dippin' Dots ice cream!
Great Location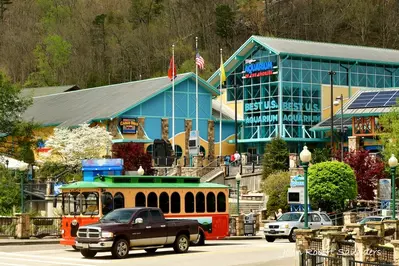 Another thing to love about our downtown Gatlinburg hotel is the location. Visitors love being close to all the fun attractions, one of which is Ripley's Aquarium of the Smokies. If you love the ocean, get up close and personal with all kinds of marine life. Another fun activity is Ripley's Believe It or Not! Odditorium. There are all kinds of unique sights, such as the authentic collection of shrunken heads. The Gatlinburg Space Needle is in the area as well. The bottom floor is home to Arcadia — the largest arcade in Gatlinburg that holds a great collection of both classic and modern games. Take the elevator to the top and see breathtaking 360° views of the Smokies. If you don't want to be the one driving through traffic, a convenient way to get around town is by taking the Gatlinburg Trolley. It goes to all the popular attractions and is free! What's more? There is a stop right in front of our hotel.
Now that you know a little bit more about us, it's time to book your stay. Explore all of our downtown Gatlinburg hotel rooms and their amenities to find the perfect one for your vacation!