April 5, 2022
The Great Smoky Mountains are home to over 380 miles of road where you can go sightseeing. From spectacular, panoramic views of the mountains and forests to historic buildings, there is so much to see! Plus, along most drives, you can get out and explore. Here are the top 4 Smoky Mountain scenic drives you have to try:
1. Newfound Gap Road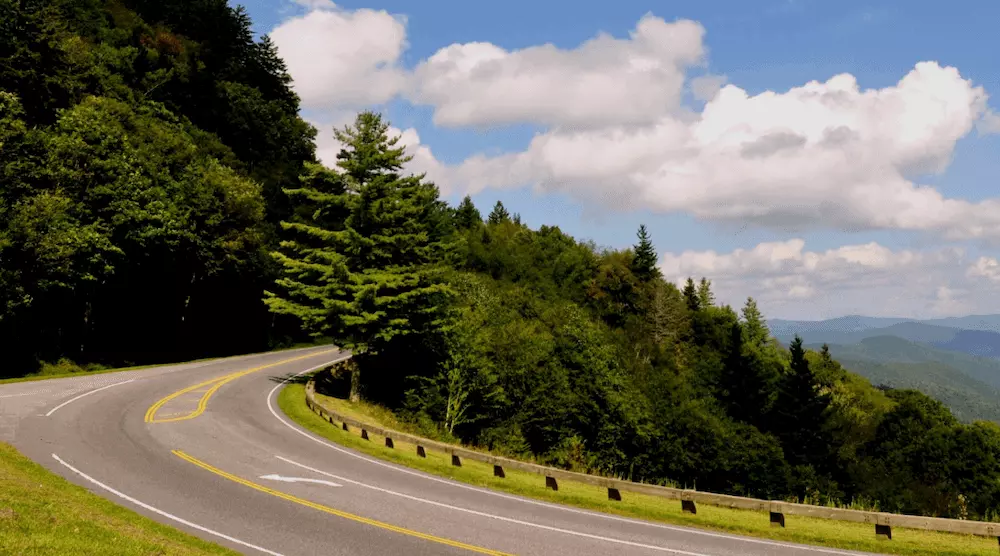 Newfound Gap Road will take you straight through the mountains from Gatlinburg, Tennessee all the way to Cherokee, North Carolina. It also takes about an hour to an hour and a half to drive one way. One of the biggest highlights for tourists along this drive is the Tennessee and North Carolina state line. You could hop out of the car for the ever-popular "in two states at once" picture. You can also see where President Roosevelt dedicated the national park along the way. There are various pull-outs on the road as well so you can stop and take pictures with the beautiful scenery.
2. Little River Road
Little River Road connects downtown Gatlinburg to Townsend and is a gorgeous drive at any time of the year! There are stunning views of the river and the wooded areas, and if you visit during the spring, you can even see a variety of wildflowers starting to bloom. However, the biggest selling point along this road would have to be the waterfalls. There are a few different places to pull off to the side so that you can take pictures of them and admire the view. Keep an eye out for Meigs Falls, which is tucked away on the far side of the Little River. The Sinks is another great stop along this scenic drive. This waterfall may be short in stature, but its volume includes the entire flow of Little River! This is also one of the Smoky Mountain scenic drives that is used to get to several popular destinations.
3. Cades Cove Loop Road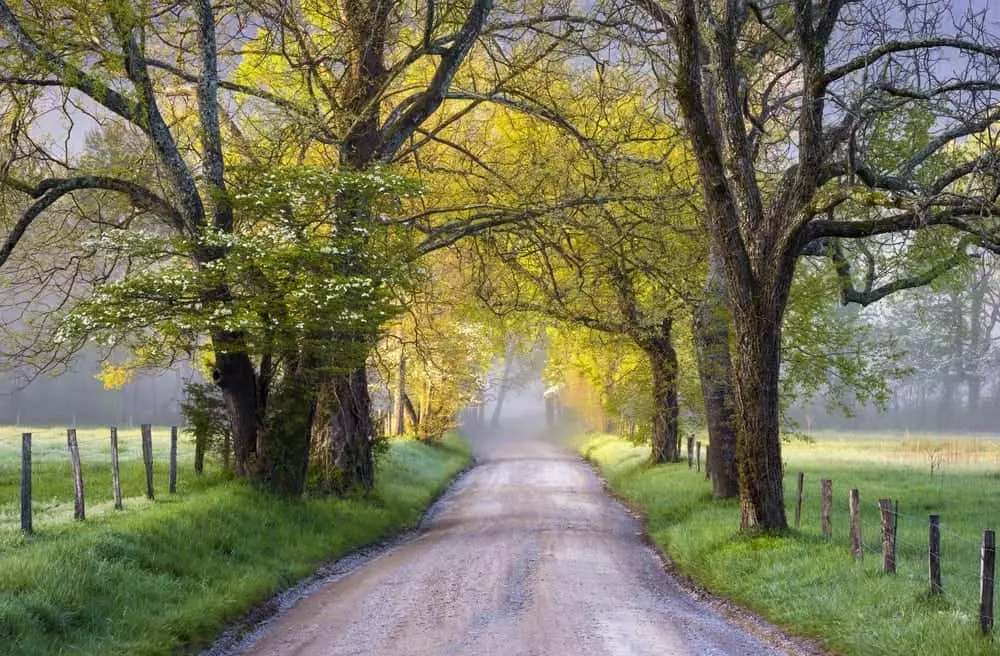 The Cades Cove Loop Road is one of the most-visited attractions in the national park! This 11-mile scenic drive is rich in history with a number of buildings and structures, which are all visible from the road. Another contributing factor to its popularity is the frequency of wildlife sightings. White-tailed deer are very common in this area, and black bears, groundhogs, turkeys, and other native species have also been spotted here. While you are in Cades Cove, be sure to check out these other fun things to do!
4. Roaring Fork Motor Trail
One of the most popular scenic drives in the Smokies is Roaring Fork Motor Trail. It is located right outside of Gatlinburg. There are several hiking trails off of the road, and you might even spot wildlife along the way. There's a waterfall you can see from the road, but you can always stop to check it out. Plus, there are historic buildings and other places to stop and take pictures as well.
These are just some of the beautiful Smoky Mountain scenic drives you can take while you're in the area. Want to know where else in the park you should visit when you stay with us? Read up about the Great Smoky Mountains National Park so you can get the full experience.