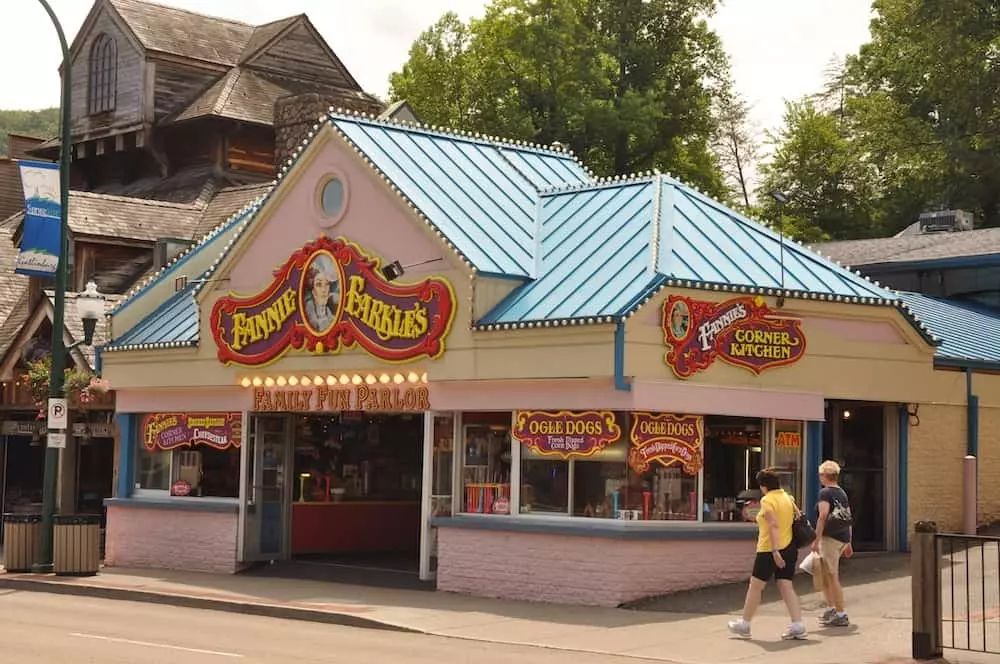 March 8, 2019
If you are looking for a few hours of fun entertainment during your Smoky Mountain vacation, head on over to one of the incredible arcades in Gatlinburg! These arcades offer all types of games for your amusement, ranging from your favorite retro games to the state-of-the-art games of today! You also have the chance to win some amazing prizes by playing some exciting redemption games! Here are the top 3 fun arcades in Gatlinburg that you need to visit:
1. Fannie Farkles
Enjoy another top-notch arcade experience in Gatlinburg at Fannie Farkles! This arcade is not only famous for its thrilling games, but also its delicious food items such as cheesesteaks, all beef hot dogs and sausage subs. After playing some of your favorite games such as Pac-Man and Skeeball, take a snack break with some of the best tasting food in the Smokies! Fannie Farkles has all the latest games that are fun for the whole family and features a convenient game card system to purchase everything from games to food and drinks. Once you are done, turn in your game card to redeem points for some awesome prizes!
2. Arcadia
One of the top arcades in Gatlinburg is Arcadia, which you can't miss since it is located at the base of the Gatlinburg Space Needle! This 25,000 square foot amusement facility is the largest arcade attraction in town and features more than 100 of the hottest games on the market! After following the sparkling lighted pillars through the front entrance, the friendly staff will supply you with play cards for the ultimate gaming experience! These is no need to fumble around in your pocket for quarters as you simply use your play card to access the game of your choice. Arcadia also features a huge prize center where you can redeem tickets for all types of fabulous prizes!
3. Gatlinburg Pinball Museum
If you are a pinball fanatic, one of the arcades in Gatlinburg that you have to visit is the Gatlinburg Pinball Museum! This arcade features the largest collection of pinball machines and retro games in the Smoky Mountains! The goal of the Gatlinburg Pinball Museum is to provide guests with a fun and informative experience by sharing their love and passion for pinball. The collection includes mostly limited editions from the 1960s to modern times, including games such as Medieval Madness, Attack from Mars, Lord of the Rings and the Addams Family Gold Edition. This unique arcade features an admission fee so that rather than paying per game, you can enjoy unlimited game play on all pinball machines and retro games for one low price!
Where to Stay
Stay close to these arcades in Gatlinburg with a vacation at the Sidney James Mountain Lodge! Our affordable hotel is conveniently situated in downtown Gatlinburg and has all types of comfortable accommodations to meet your needs! While staying with us, enjoy a variety of excellent amenities including private balconies, an exercise room, private picnic areas and an indoor pool complex with a hot tub and sauna!
Check out all of the rooms at our hotel in Gatlinburg TN today to plan your vacation near these fun arcades in Gatlinburg! We hope to see you soon at the Sidney James Mountain Lodge!