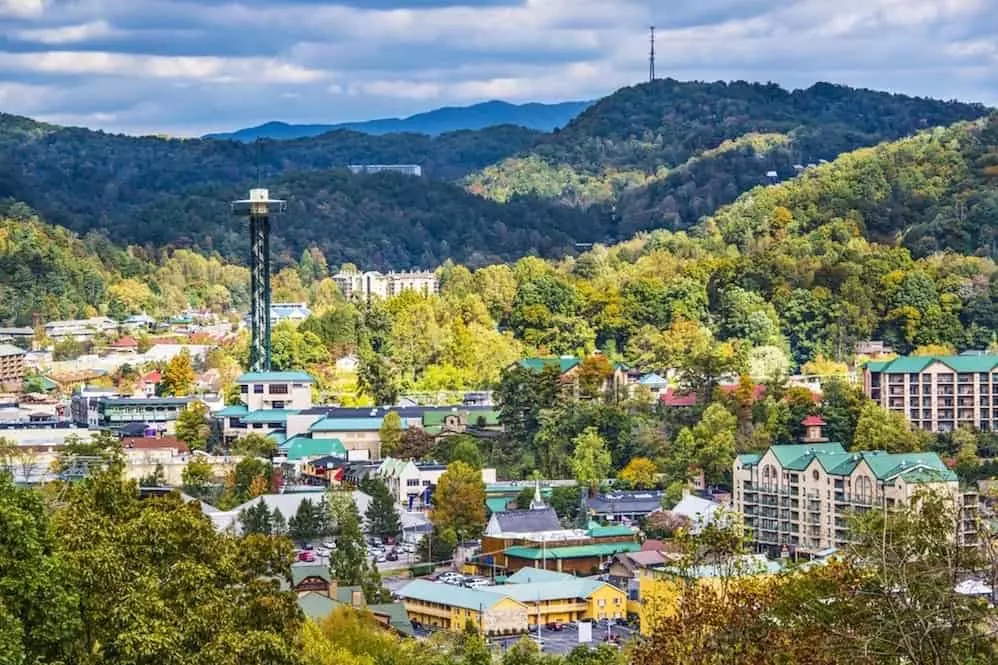 September 2, 2016
Downtown Gatlinburg is the ultimate vacation destination! Despite being only a few blocks long, The Strip is home to some of the very best attractions, restaurants, and shops in the Southeast. When you stay at Sidney James Mountain Lodge, you will be minutes away from all of the fun in the heart of the city. Here are four advantages of staying at our hotel in downtown Gatlinburg:
1. Walk to The Strip or Take the Trolley
Sidney James Mountain Lodge is located on Historic Nature Trail, less than a 15 minute walk from the downtown Parkway. Vacationing within walking distance of The Strip is absolutely wonderful! Rather than sitting in traffic or desperately searching for parking, you can enjoy a leisurely stroll to the downtown area.
Sidney James Mountain Lodge also boasts a trolley stop right outside the front doors of our main lobby! For just 50 cents, these fun trolleys will take you to all of the most popular spots in the downtown area. These convenient trolleys are also a great way to get to the Great Smoky Arts & Crafts Community, Dollywood, and the Great Smoky Mountains National Park.
2. Save Time and Money
Being able to walk or take a trolley to downtown Gatlinburg will save you both time and money. Cutting down on your time spent in the car means that you can spend more time having fun on The Strip. Reducing time spent on the road is especially desirable if you are traveling with young children, who usually don't have a high tolerance for sitting in the back of a car. Additionally, not having to pay for gas or parking will help you stay under your vacation budget.
3. Your Family Will Never Be Bored
Your kids will never utter the phrase "I'm bored" when you stay at our hotel in downtown Gatlinburg! Sidney James Mountain Lodge is just minutes away from some of the most popular attractions in the area, including:
The Hollywood Star Cars Museum
Ripley's Aquarium of the Smokies
Ober Gatlinburg Aerial Tramway
Mysterious Mansion
Gatlinburg Sky Lift
Of course, there is also plenty of fun to be had right at our hotel! Sidney James Mountain Lodge offers two seasonal outdoor pools and a year-round indoor pool with a sauna. We also have a great poolside cafe, so you don't have to venture into town to enjoy a delicious meal.
4. Ideal for Taking Breaks During the Day
When you stay at Sidney James Mountain Lodge, it is very convenient to take breaks throughout the day. Instead of hurrying from one attraction to the next because you've already paid for parking, guests at Sidney James have the option of heading back to our hotel to rest in the afternoon. Whether your kids need a nap or you just want to spend a few hours by the pool, vacationing at our hotel in downtown Gatlinburg offers you plenty of flexibility.
To start planning your getaway at Sidney James Mountain Lodge, browse our selection of Gatlinburg hotel rooms!