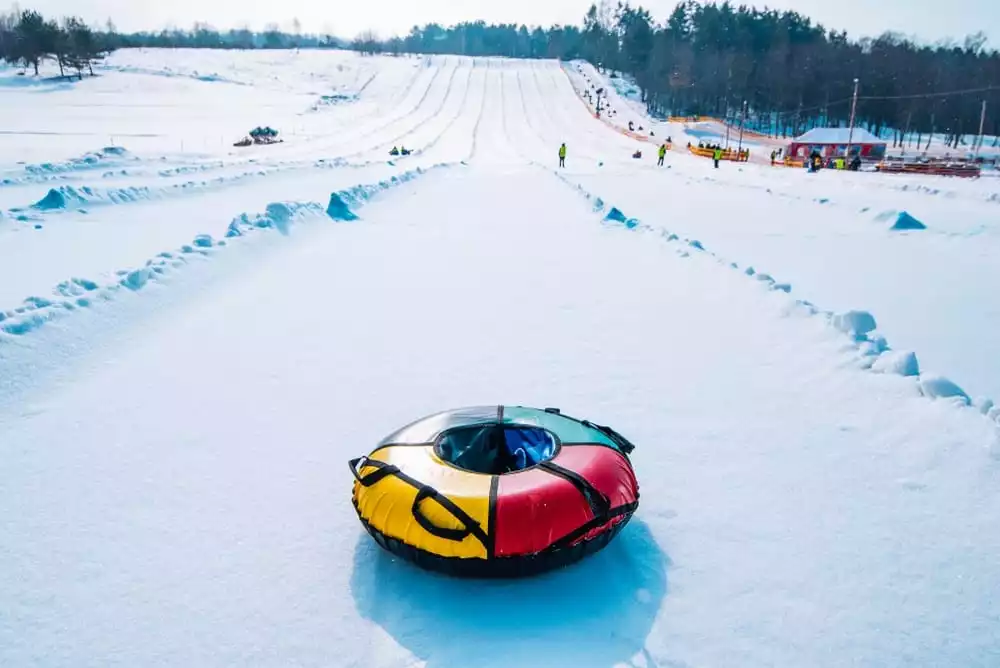 October 31, 2023
If you are looking for a great outdoor activity to enjoy during your winter vacation to the Smoky Mountains, check out the snow tubing runs at Ober Mountain! Snow tubing in Gatlinburg TN takes all the fun of sledding without the exhausting walk back up the hill! The best part is that there is no skill involved, and anyone ages 3 and older can participate! Here are all the details you need to know about snow tubing at Ober Mountain:
What to Expect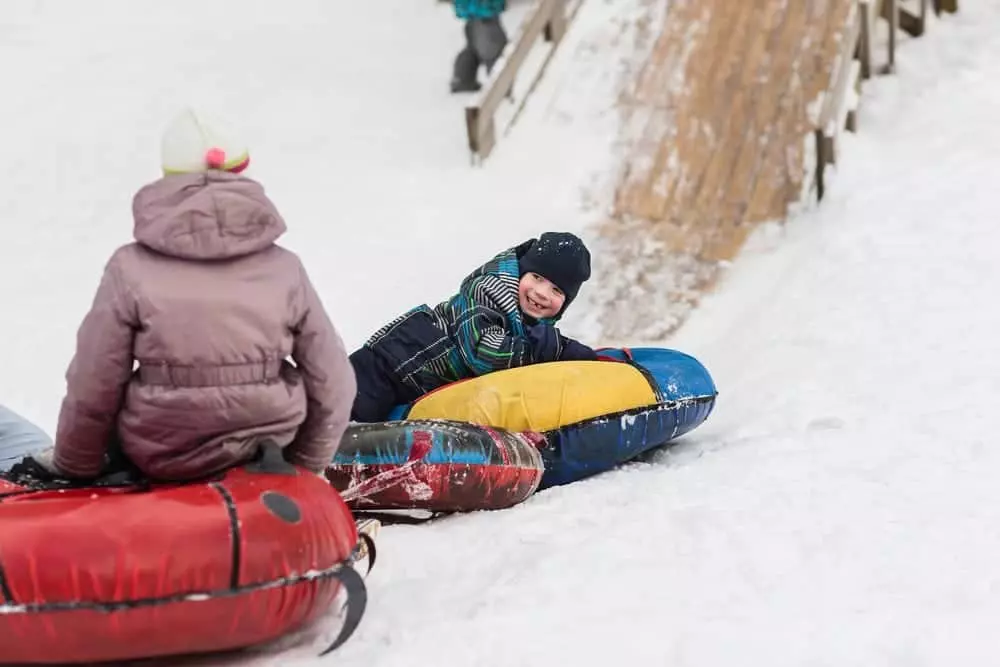 Snow tubing is an exciting sledding experience where you slide down the specially designed slopes at Ober Mountain in a tube! There is no need to climb back up after each run, as the resort has a special surface lift that slowly pulls your tube to the top of the hill with you in it! After reaching the summit, choose your tubing lane and take off on your speedy adventure down the slope! The only restrictions are that children must be at least 6 years old and 42 inches tall to ride solo, but children ages 3 to 5 can ride with an adult.
Dates and Times
The runs for snow tubing at Ober Mountain are open daily from mid-November until April and operate in the sunshine, rain, sleet or snow! Note that sessions may be cancelled or delayed due to adverse weather conditions and temperature changes. Each tubing session is 90 minutes long, and riders can go up and down the hills as many times as they fit within that frame. Weekends and holiday periods have the highest number of sessions available due to the popularity of these times.
Ticket Information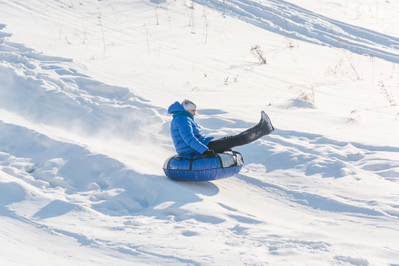 Tickets for snow tubing at Ober Mountain are available for just $35 per session, $45 on weekends and holiday periods. Ages 3 and 4 are free with a paid adult for each child! Due to the popularity of this activity, we recommend that you purchase your snow tubing tickets in advance on Ober Mountain's website. This is particularly important if you are planning to visit the mountain on the weekend or during a holiday period. Depending upon availability, tickets may also be available in person downtown at the Tramway Mall's will call booth or at the ticket booth on the mountain.
Where to Stay Near Snow Tubing in Gatlinburg
Stay close to all of the snow tubing action at Ober Mountain with a winter vacation to the Sidney James Mountain Lodge! Our comfortable hotel is just minutes from the Aerial Tramway station in downtown Gatlinburg that will take you on a scenic ride up to Ober Mountain. While staying in our hotel, enjoy our indoor pool complex with a hot tub and sauna that feel fantastic after a day of snow tubing! We also have many more guest amenities that you will love, including private balconies overlooking a mountain stream, flat-screen televisions, mini-refrigerators and free WiFi! Check out all of our hotel rooms in Gatlinburg TN today to plan your winter vacation and experience snow tubing in Gatlinburg! We look forward to seeing you soon at the Sidney James Mountain Lodge!