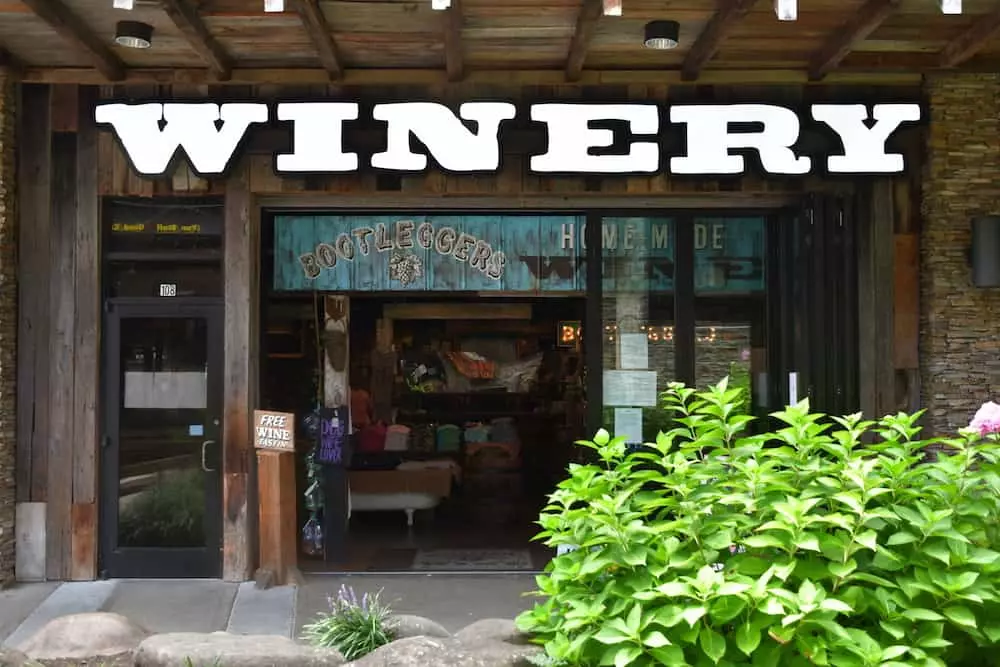 April 11, 2022
If you love to go wine tasting on vacation, then you have to make your way along the Gatlinburg Wine Trail while you're in town! Made up of 5 wineries, this wine trail is a fun way for friends, families, couples, and other groups to spend time together and try all kinds of delicious wines. You might just find a new favorite along the way! Keep reading to learn more about the Gatlinburg Wine Trail in the Smoky Mountains.
What is the Gatlinburg Wine Trail?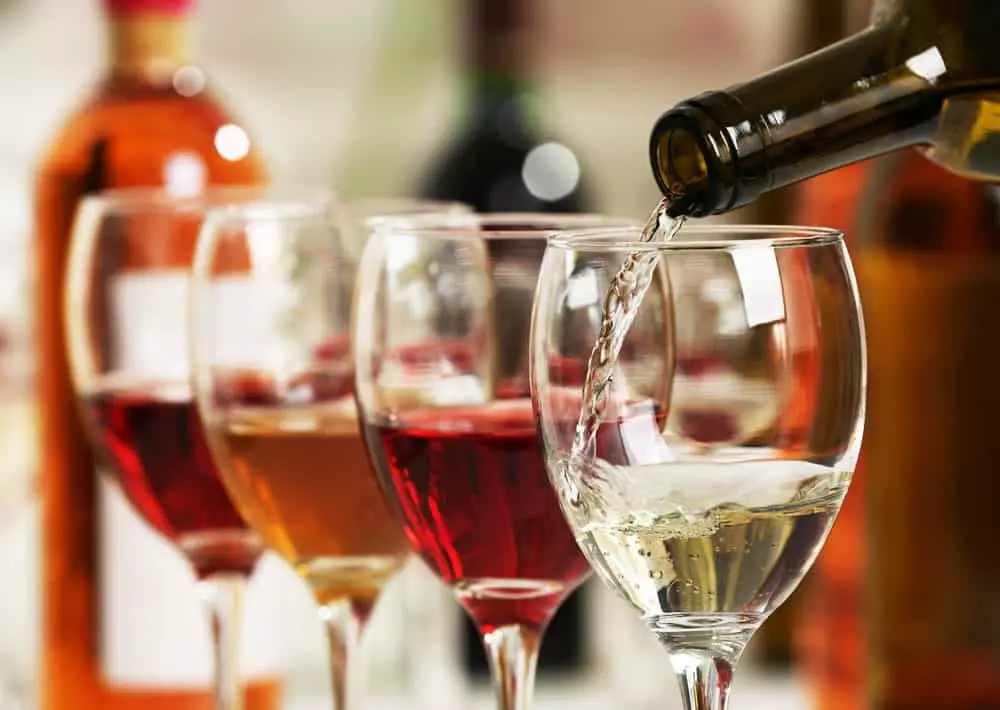 This wine trail in Gatlinburg is a self-guided tour through wineries in the Gatlinburg area. You can start the trail at any of the wineries, and just let one of the employees know you want to do the trail, and they will provide you with a passport. This passport has the list of participating wineries on it with a space to get the brochure stamped. Once you visit 3 of the wineries, you will receive a free gift and another one when you visit all 5 wineries. You can also print off the passport online.
If you don't want to go on a self-guided tour, you can always sign up for the VIP experience of the Gatlinburg Wine Trail. You are provided with a designated driver to keep everyone in your party safe, and they will shuttle you around. With the VIP tour, you'll have a private tour at 3 of the wineries, a few extra samples, special discounts, and other perks!
Wineries Along the Trail
There are 5 wineries along this wine trail in Gatlinburg. Each winery along the trail has signature flavors, and you'll be able to taste some of them for free. Here are the wineries along this trail you can visit:
Cades Cove Cellars & Cades Cove Wears Valley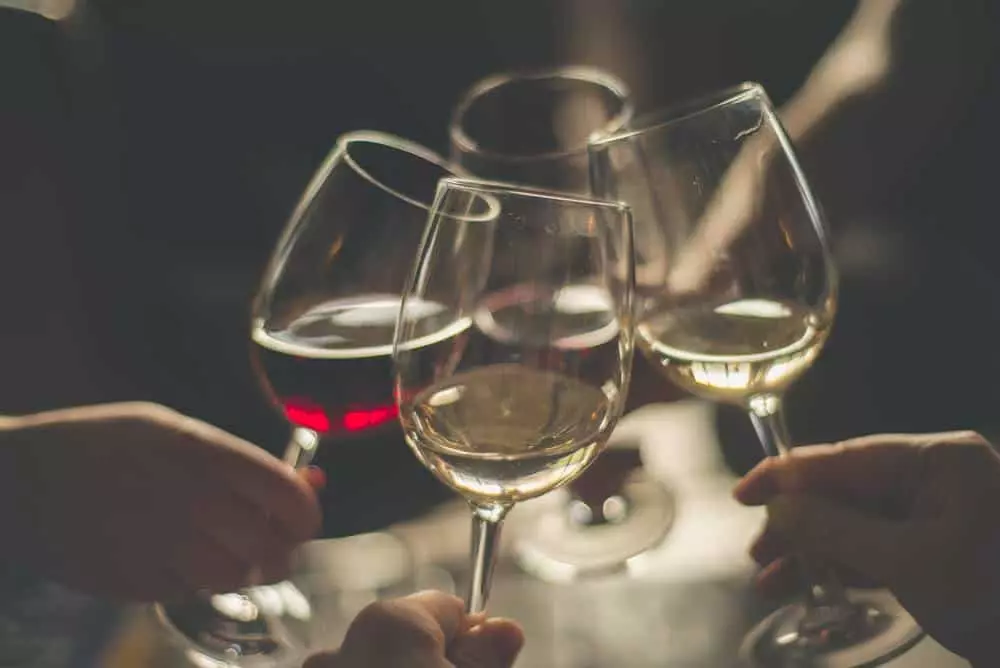 Cades Cove Cellars is tucked away in Townsend, TN. You'll get a scenic view of the Smoky Mountains while getting to enjoy delicious wines. Each wine is named after an area or feature in the Smokies. You'll find sweet and fruity wines, as well as dry blush and red wines.
Cades Cove Wears Valley is another location of Cades Cove Cellars, except it is along Wears Valley Road.
Sugarland Cellars
Located in downtown Gatlinburg, Sugarland Cellars is more of a traditional winery. Each wine is associated with a historic figure or popular spot in the Smoky Mountains. Some of the most popular wines at Sugarland Cellars include Elkmont, a loganberry wine; Cherry-Kee, a cherry wine; and traditional wines like Pinot Noir.
Bootleggers Winery
Bootleggers Winery is another downtown Gatlinburg winery along the trail. They are known for their innovative and unique wine flavors, so anyone who loves a little adventure will want to try their wines! The most popular flavor is Carnival Candy, which tastes like cotton candy. You'll also find pumpkin spice, tangerine moscato, and Redneck Reserve, a red wine blend of Cabernet and Muscadine.
Little Bear Winery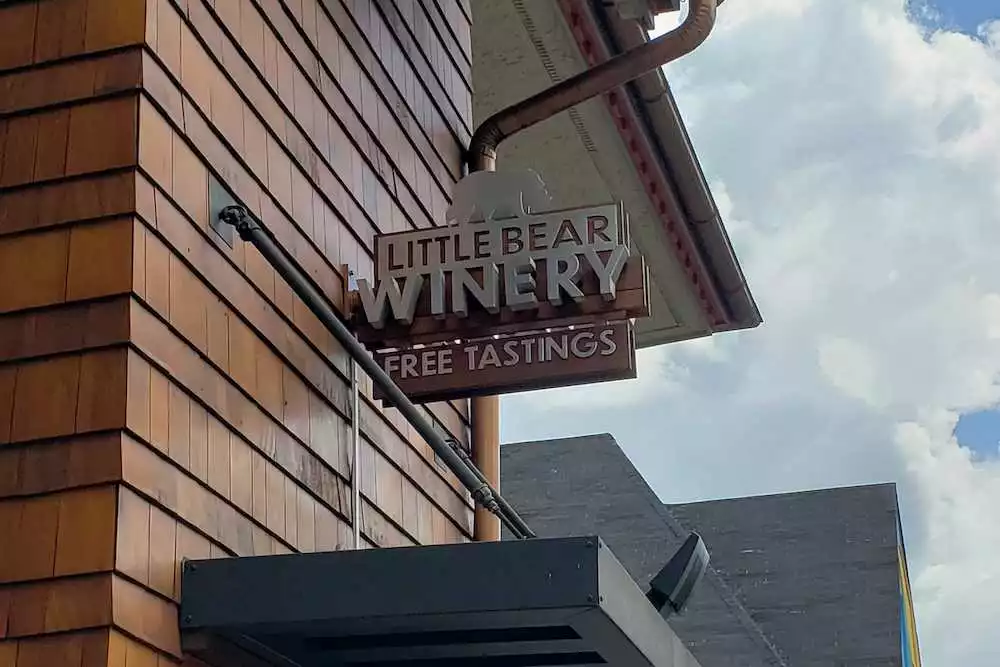 Little Bear Winery is also in downtown Gatlinburg, and they offer the free wine tastings, but you'll also find wine slushies and charcuterie boards! The popular wines at Little Bear include Two Berries, which is made with blueberries and blackberries, and Black Forest, a wine that tastes like a cherry tootsie pop or black forest cake.
Did you know that there's also a wine trail in Pigeon Forge? Learn more about the Rocky Top Wine Trail before you come to town!
Now you know more about the Gatlinburg Wine Trail and what to expect if you go on this tour. Wine tasting is just one of several fun things to do in the area when you stay at our Gatlinburg hotel. For even more ideas of how to have fun on your trip, check out these things to do in downtown Gatlinburg!