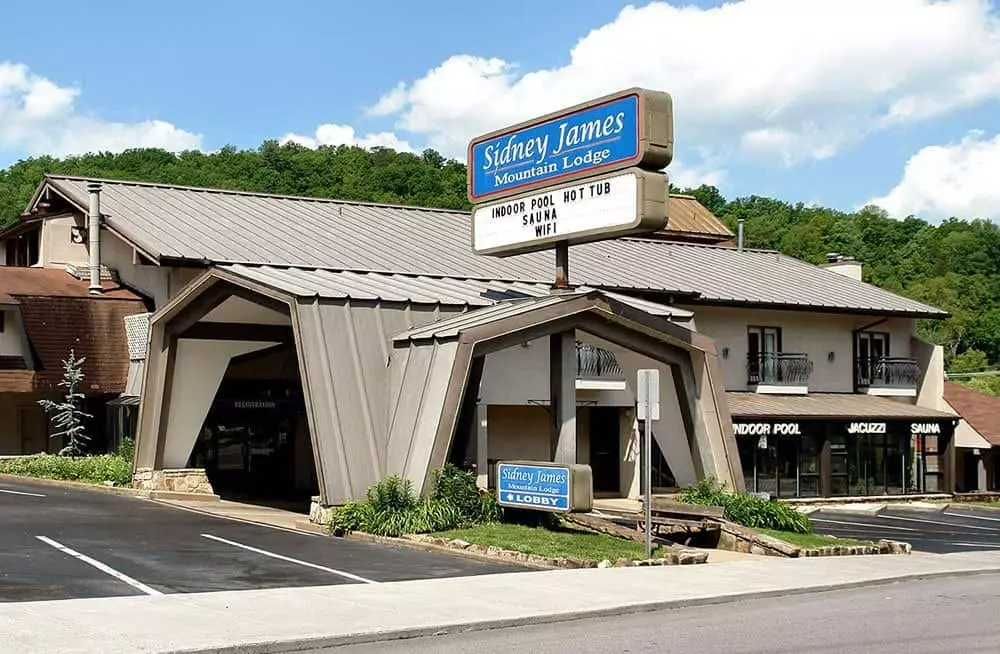 August 17, 2018
Labor Day weekend is the perfect time to spend one last summer weekend with your family and friends in the Smokies! Whether you have kids that are starting back to school or want to enjoy a few more days of summer warmth, come on out to the Sidney James Mountain Lodge for several days of fun in the Smoky Mountains! Here are the top 5 reasons to spend Labor Day weekend at our hotel in downtown Gatlinburg:
1. Beautiful Outdoor Pool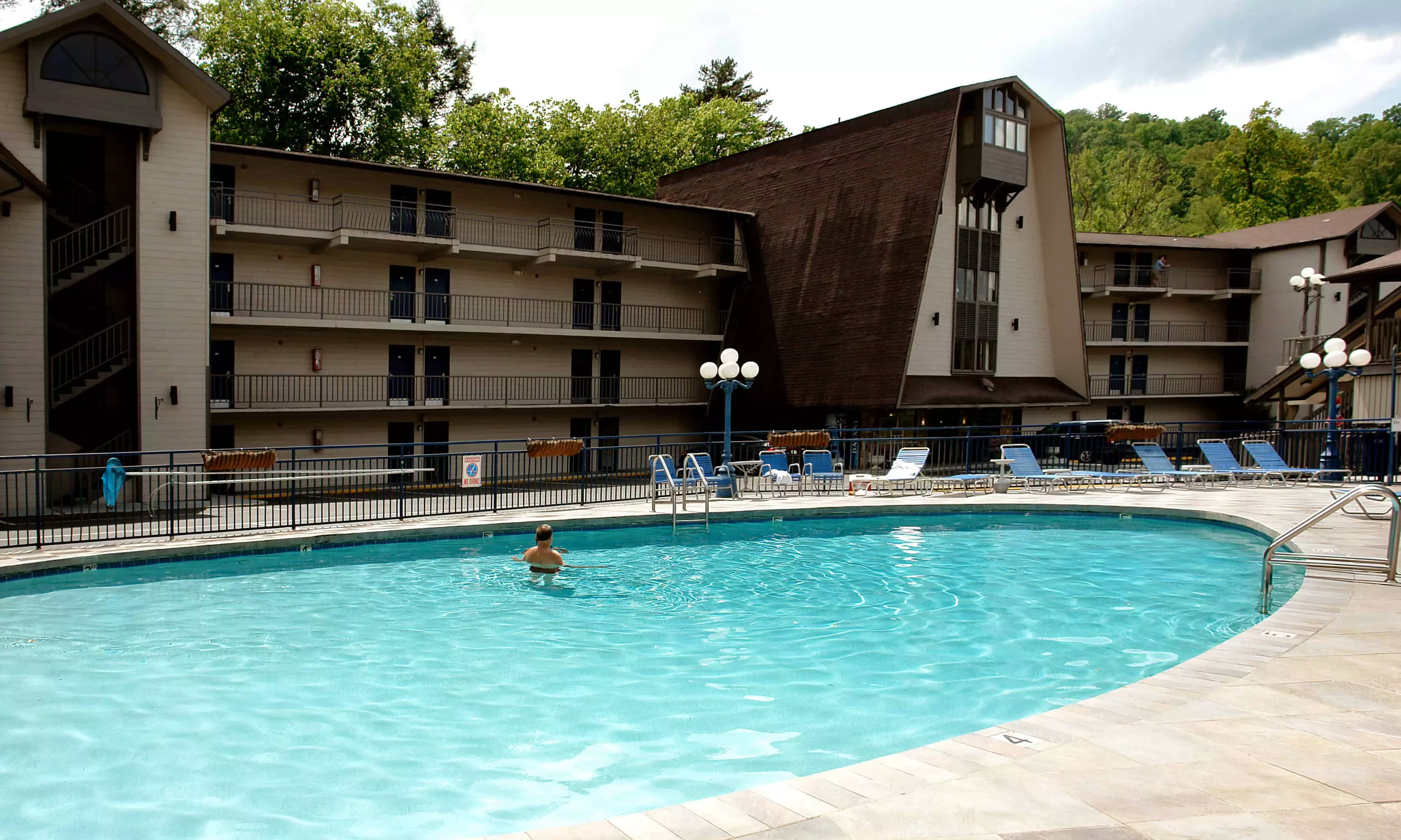 The Labor Day weekend is a great time to enjoy the beautiful outdoor swimming pool at the Sidney James Mountain Lodge! Whether you want to relax on a lounger in the sunshine or take a dip in the refreshing pool, you will love our awesome outdoor pool area. If you happen to experience rain or other inclement weather during your stay, you will be happy to know that we also have an indoor pool and sauna for your enjoyment!
2. Variety of Comfortable Accommodations
While spending the long holiday weekend at our hotel in downtown Gatlinburg, we know that you want to enjoy a comfortable night of rest between your busy days in the Smoky Mountains. The Sidney James Mountain Lodge features a variety of comfortable accommodations to meet your needs, ranging from our budget-friendly Queen Economy Rooms to our Creekside Jacuzzi Rooms that are wonderful for a romantic getaway!
3. Trolley Stop at Our Front Door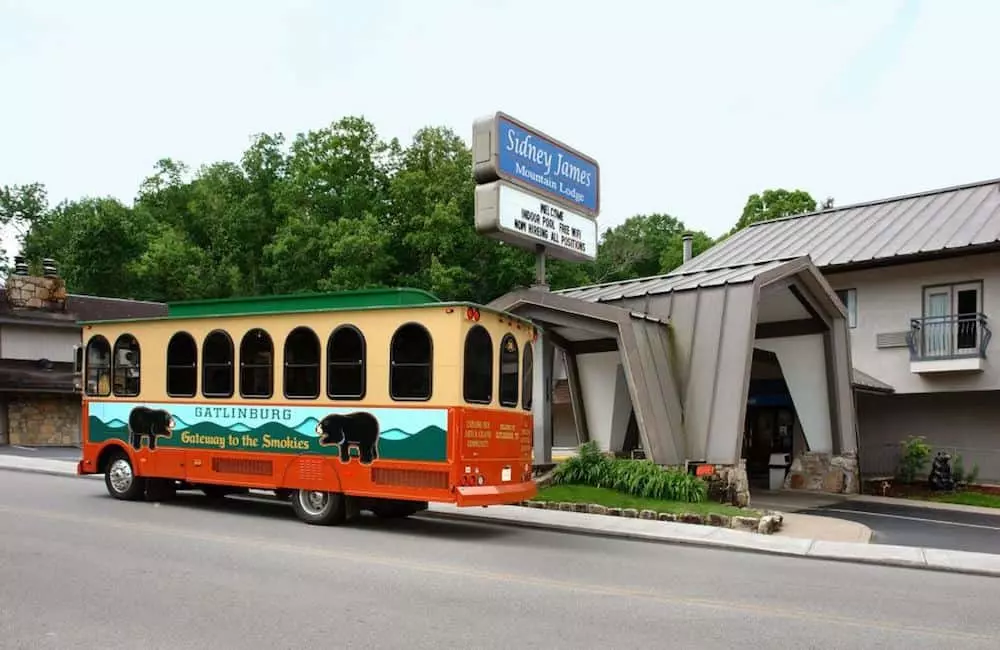 We understand that Gatlinburg is a popular destination on Labor Day weekend, so leave your car at our hotel and take advantage of the Gatlinburg Trolley that stops right at our front door! This convenient trolley provides transportation service throughout Gatlinburg at a nominal fee per ride or you can ride most routes for an unlimited number of times for just $2.00! This is a great way to get around town without having to worry about traffic conditions and paying for parking lots!
4. Walking Distance to Top Attractions
The Sidney James Mountain Lodge is within easy walking distance to many of the top attractions in Gatlinburg, all of which will be in full swing on Labor Day weekend! Take a pleasant stroll to check out Ripley's Aquarium of the Smokies or head over to the Aerial Tramway station to catch a ride up to Ober Gatlinburg! From miniature golf and museums to chairlift rides and mountain coasters, you will find it all just minutes from our hotel in downtown Gatlinburg!
5. Convenient Poolside Cafe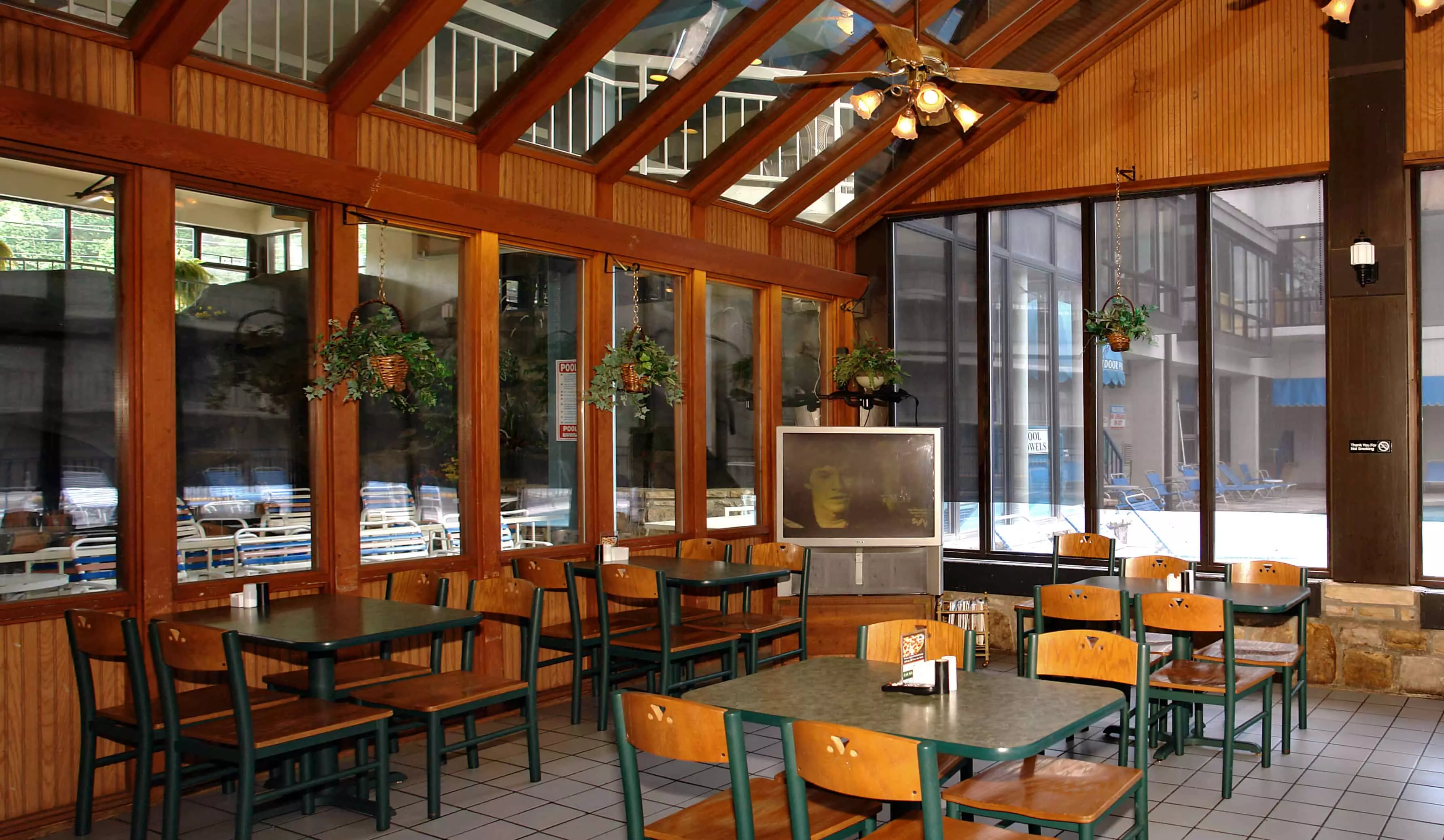 There is no need to fight the crowds at restaurants in Gatlinburg on Labor Day weekend when you can enjoy a delicious meal at our convenient Poolside Cafe! This cafe offers a quick alternative to eating out so that you can have more time to enjoy our hotel and everything that the Smoky Mountains have to offer! We serve both breakfast and lunch, so enjoy dining in our cafe or take a sandwich to go for a picnic in the park!
Check out all of the rooms at our hotel in downtown Gatlinburg today to plan your Labor Day weekend getaway to the Great Smoky Mountains! We look forward to seeing you soon at the Sidney James Mountain Lodge!