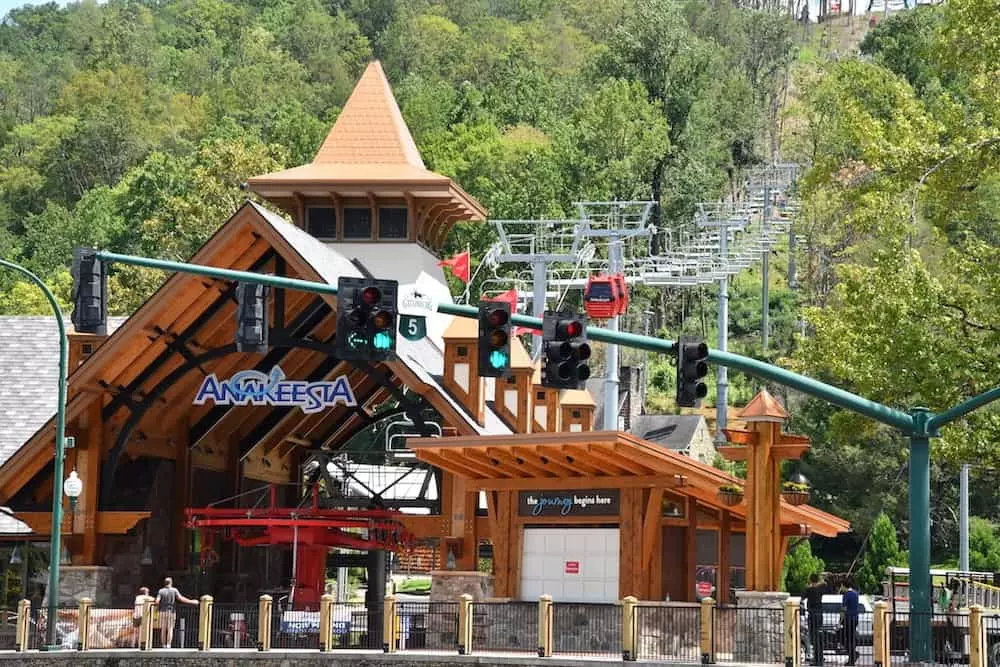 May 24, 2019
While Anakeesta has quickly become one of the most popular destinations in the Smoky Mountains, this family adventure park is already expanding with several new exciting attractions! This means that you will find even more activities, dining options and shopping opportunities in the near future while visiting this mountaintop full of fun! Here are 3 new attractions at Anakeesta in Gatlinburg:
1. Passenger Truck Ride to Summit
While you can already ride the scenic Chondola to the top of Anakeesta Mountain, you will soon be able to experience an all new means of transportation to the summit! Anakeesta is preparing to open their new passenger trucks later this summer! You will board at the base station for an immersive ride through the forest! During your journey, you will enjoy a fascinating audio tour where a guide will share fun facts about the unique history, animals, plant life and forest of the Great Smoky Mountains. The best part is that this transportation option will be available at no additional cost!
2. Observation Tower
There are currently plenty of scenic overlooks at Anakeesta. They offer beautiful views of downtown Gatlinburg and the Smoky Mountains. However, the views are about to get even better with the addition of a 50 foot observation tower! It's set to open next spring! This tower will allow you to rise to a height of 1,930 feet for 360 degree views of the Smokies that will be sure to take your breath away! The stone and timber structure will be reminiscent of the traditional fire tower structure at Mt. Cammerer in the Great Smoky Mountains National Park. But instead will have a modern flair that ties into the Anakeesta Chondola station along the Parkway.
3. Expanded Garden Walk
One of the new attractions that you can experience now at Anakeesta in Gatlinburg is the newly extended Vista Garden Walk. This path offers a relaxing stroll through an enchanting botanical garden filled with a variety of beautiful flowers and plants. You will also walk past a cascading stream, an enchanting gnome village and plenty of other fun surprises along the way! The expansion to the Vista Garden Walk brings 5,000 new flowers, and 250 trees. As if that doesn't sound good enough, the new winding pathways will lead to even more to explore! There will be treehouses, challenging courses, a Willow Man sculpture and more!
Where to Stay
Enjoy a wonderful vacation near Anakeesta in Gatlinburg with a vacation at the Sidney James Mountain Lodge! Our affordable hotel is conveniently located in downtown Gatlinburg. You will find tons of attractions, restaurants and souvenir shops just minutes away! We have a wide variety of room types to accommodate your needs. They include Queen Economy Rooms, Courtside King Rooms and Creekside Jacuzzi Rooms. While staying with us, enjoy an array of fantastic amenities! Including, indoor and outdoor swimming pools, private picnic areas, an exercise facility and a trolley stop right outside of our front door!
Check out all of the rooms at our hotel in Gatlinburg TN today to be one of the first guests to experience these exciting new attractions at Anakeesta in Gatlinburg! We hope to see you soon at the Sidney James Mountain Lodge!