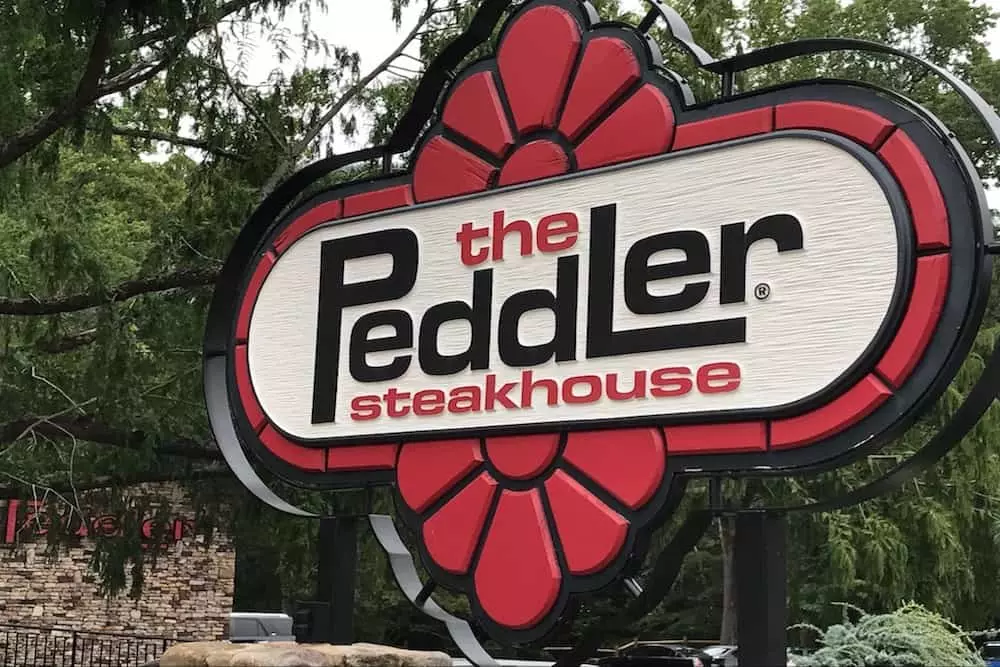 June 8, 2021
When you're on vacation, you're excited to have fun and try all kinds of experiences, such as eating at new restaurants! The Smokies have plenty of great restaurant options, and you won't want to miss out on the popular places to eat in Gatlinburg and Pigeon Forge. No matter what kind of food you're in the mood for, you'll find it in the Smokies! Check out these 6 popular places to eat in Gatlinburg and Pigeon Forge:
1. Pancake Pantry
For breakfast, you will want to eat at the Pancake Pantry in Gatlinburg. This restaurant was the first pancake house in Tennessee, and it's one of the most popular places to eat in the area. You can get a classic stack of pancakes covered in syrup and butter, or try one of the other popular flavors, including chocolate chip or sweet potato pancakes. Pancake Pantry also has waffles, omelettes stuffed with veggies and protein, and platters with all your favorite breakfast staples. In addition to breakfast, Pancake Pantry has lunch options, such as salads and sandwiches. Don't miss out on one of the best breakfast restaurants in the Smokies!
2. The Peddler
The Peddler is a popular steakhouse restaurant in Gatlinburg. Located off the main road, The Peddler has a beautiful view of the river and some of the best steaks in the area. You can get a custom cut or pick from New York strip, filet mignon, or prime rib. If you don't want steak, there's marinated chicken, shrimp, and trout. Each entree comes with a salad and another side. Don't forget to look through the drink menu to get a beer, wine, or cocktail to go with your meal!
3. Best Italian Restaurant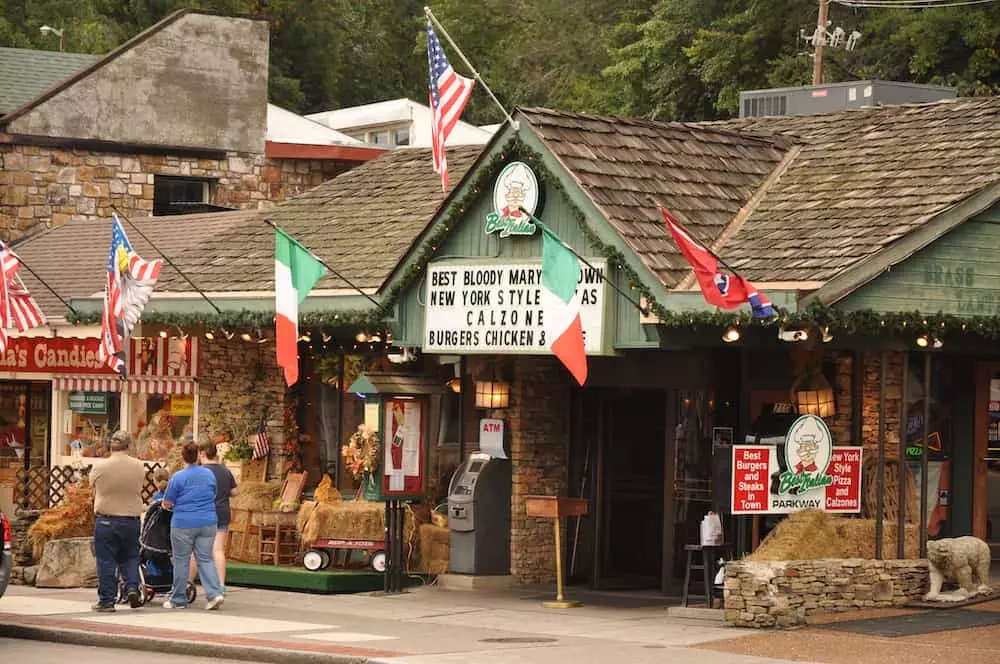 If you find yourself in the mood for Italian cuisine, head to Best Italian Restaurant. This place to eat in Gatlinburg and Pigeon Forge is perfect for couples, families, and friends. Start out sharing garlic knots, calamari, or fried ravioli. If you want pasta, try the manicotti, spaghetti with red sauce, or lasagna. Other entrees include chicken marsala, the seafood medley, veal florentine, or pizza. There's something for everyone at Best Italian Restaurant!
4. The Old Mill Restaurant
The Old Mill Restaurant in Pigeon Forge is a popular place to go for breakfast, lunch, and dinner. You'll find southern classics on all of the menus. Try one of the breakfast platters that includes pancakes, grits, bacon, and eggs. For lunch or dinner, you can't go wrong with the meatloaf, fried pork chops, fried catfish, or chicken and dumplings. Plus, you don't want to miss out on dessert, which is made fresh daily!
5. The Local Goat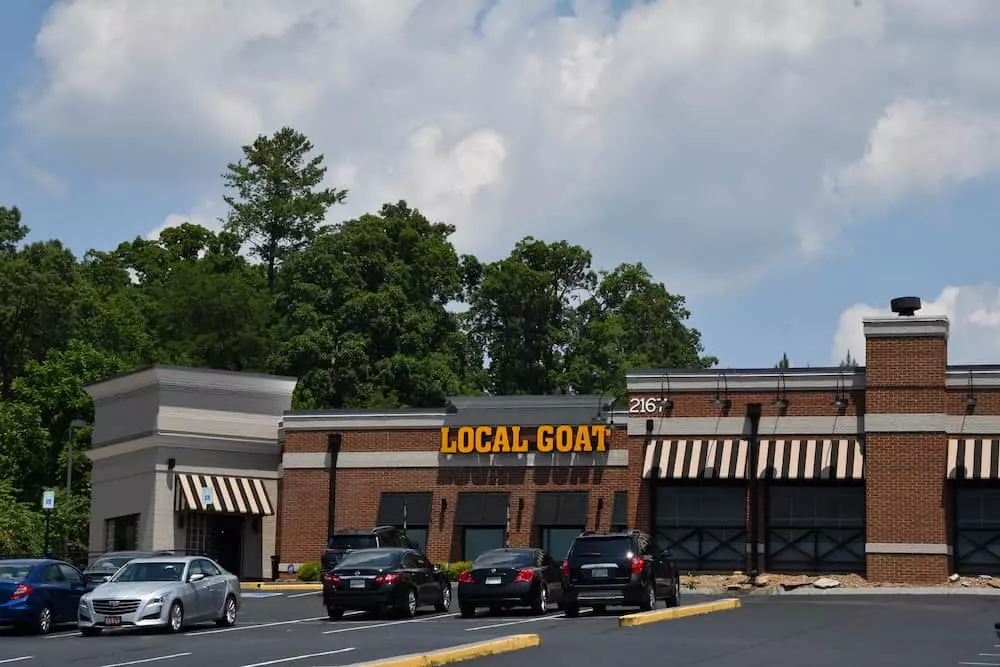 For American eats, head to Local Goat in Pigeon Forge. This popular place to eat in Gatlinburg and Pigeon Forge is known for the gourmet burgers. You can get a classic cheeseburger with your favorite toppings, or try something unique like The Elvis, which has bananas, peanut butter, and bacon. Other delicious entrees include fish and chips, shrimp and grits, chicken wings, and sirloin. The Local Goat also has all kinds of draft beers and signature cocktails to go with your food.
6. Mel's Diner
Mel's Diner in Pigeon Forge is another place where you can get incredible American food with a nostalgic atmosphere. This diner will send you back into the 1950s with the neon lights and retro seating. For breakfast, you'll find pancakes with eggs, bacon, and hash browns. For lunch, try a tuna melt, a burger and fries, or a french dip. For dinner, you could get meatloaf, liver and onions, or pot roast. Mel's Diner has so many options for meals, but don't forget about dessert! Share a banana split or a milkshake with your friends and family before you go!
You won't want to miss out on these popular places to eat in Gatlinburg and Pigeon Forge. Since you know where you want to eat, now you just have to decide what you will do! Check out these fun things to do in Gatlinburg when you stay with us!