October 29, 2018
Whether you are visiting for business or pleasure, our Gatlinburg hotel is the perfect place for you! Our fabulous amenities and excellent service will meet and exceed your expectations. To help you learn more, we put together a list of 5 things you didn't know about our Gatlinburg hotel.
1. Meeting Rooms Available
Our 1600-square-foot meeting room is ideal for any reunion, reception or corporate event. It can accommodate anywhere from 100 to 150 guests, depending on the occasion. We provide all the amenities necessary to make your event a success. Our meeting room features free high-speed wireless internet, audio-visual equipment, and electrical connections. The meeting room serves as an excellent on-site common area for group travelers to enjoy a meal together. The café located in our lodge also offers catering for our meeting room.
2. Bring Your Pet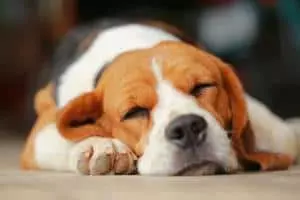 We understand that pets are family too, which is why we offer pet-friendly rooms. Pets add a whole new level of fun to vacation, so go ahead and bring yours! While you're staying with us, you can also enjoy the nearby pet-friendly attractions. Experience the beauty of the Smokies with your furry friend! The Gatlinburg Trail, one of two pet-friendly trails in the national park, is less than a 10-minute drive from our Gatlinburg hotel. As long as your pup is on a leash, you can walk the trail while admiring gorgeous views of the Little Pigeon River. This attraction and many others are waiting for you and your pet!
3. Grab a Bite at Our Poolside Cafe
You'll never go hungry when you stay with us! Our Poolside Cafe is located right next to our indoor pool area. It's a quick and convenient alternative to waiting in long lines for a seat in a Parkway-front restaurant. The Poolside Cafe offers a full menu, complete with options for breakfast, lunch, and dinner, as well as appetizer and adult beverages.
4. Trolley Stop at the Front Door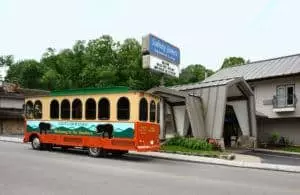 Skip on the gas money when you ride the trolley to go sightseeing. The trolley stops by many of the main attractions located in Gatlinburg. Instead of focusing on traffic, you can be present in the moment with your family. It's easy to find and board the trolley too because our Gatlinburg hotel has a stop right outside our front door! We'll even set you up with an interactive trolley map, which allows you to keep track of arrival and departure times.
5. Specials and Discounts
You don't have to break the bank in order to have a memorable trip to the Smokies. All of our Gatlinburg hotel rooms are reasonably priced with your budget in mind. For more ways to save, be sure to check our Specials Page for new discounts and promotions as they become available.
We would love to share more about our Gatlinburg hotel when you visit. Start planning your next trip to the Smokies, and browse our fabulous selection of rooms. We are looking forward to seeing you at the Sidney James Mountain Lodge!