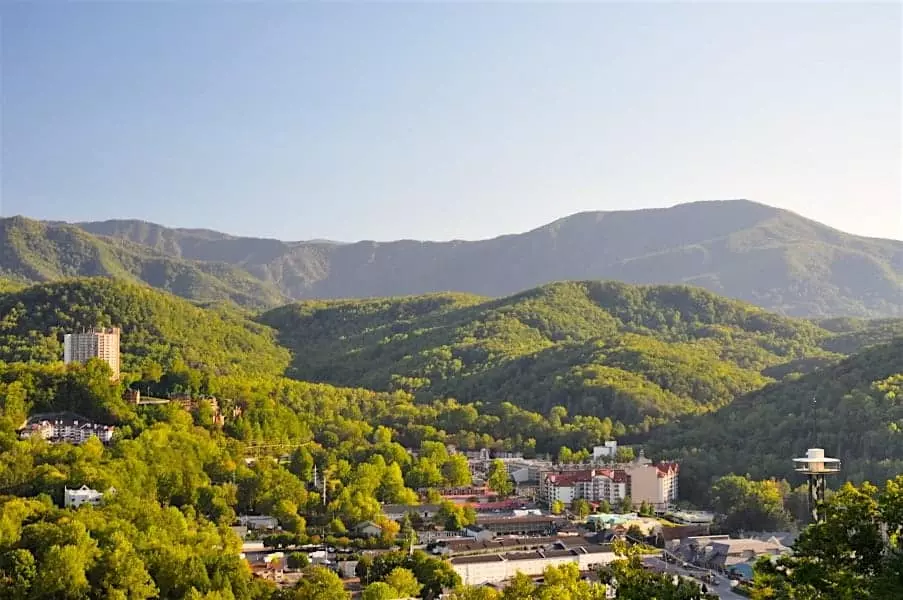 December 29, 2017
Maybe you have a large family, or it's a school reunion celebrating an anniversary, planning a group vacation can be daunting. The Sidney James Mountain Lodge, a hotel in downtown Gatlinburg, can making planning your trip easier with these tips:
1. Event & Room Space
After you've established how many people are coming along on your group vacation you can determine how many rooms you'll need. Our hotel in downtown Gatlinburg has rooms that can accommodate up to 4 or 5 people, yet still be comfortable. Sidney James Mountain Lodge has event space available as well. It can be used as a meeting or reunion space, reception dining, and more, making large get togethers easier to take on.
2. Save a Little Money
There's plenty of restaurants in Gatlinburg that will also comfortably fit large groups like Bennett's Pit Bar-B-Que, Crockett's Breakfast Camp, and Mellow Mushroom. However, if you want to really save on dining out with your group, the Poolside Cafe can save you some money. Located on Sidney James property it is cheap, yummy, and convenient; they offer breakfast, lunch, and dinner. Another way to save is by bringing games and entertainment along. Bringing board or card games can be a great way to bond with people in your group and saves money on going out to attractions.
3. Enjoy Local Attractions
There can be advantages to traveling with other people. Attractions in the area like Ripley's Aquarium of the Smokies, Ober Gatlinburg, and Dollywood offer discounts for larger groups. Many attractions in Gatlinburg are a short walk or drive from our hotel in downtown Gatlinburg. The best local attraction to take advantage of is visiting the Great Smoky Mountains National Park, which offers a full day of exploring and is free!
4. Relax
Group vacations can be stressful at times. The Sidney James Mountain Lodge offers great ways to relax! They offer a seasonal outdoor pool and a year-round indoor pool with hot tub so you can let the bubbles soak away your troubles. There is also a sauna available in the indoor pool area. Another great way to relax would be to sit outside by the river that flows behind the Sidney James to enjoy the relaxing sounds.
Tips for Planning:
Plan out room arrangements.
Plan activities everyone wants to do.
Budget spending for the group and individually.
Don't miss the opportunity to have a fun and successful group vacation! The Sidney James Mountain Lodge, a hotel in downtown Gatlinburg, has the rooms and amenities to make the most of your vacation!