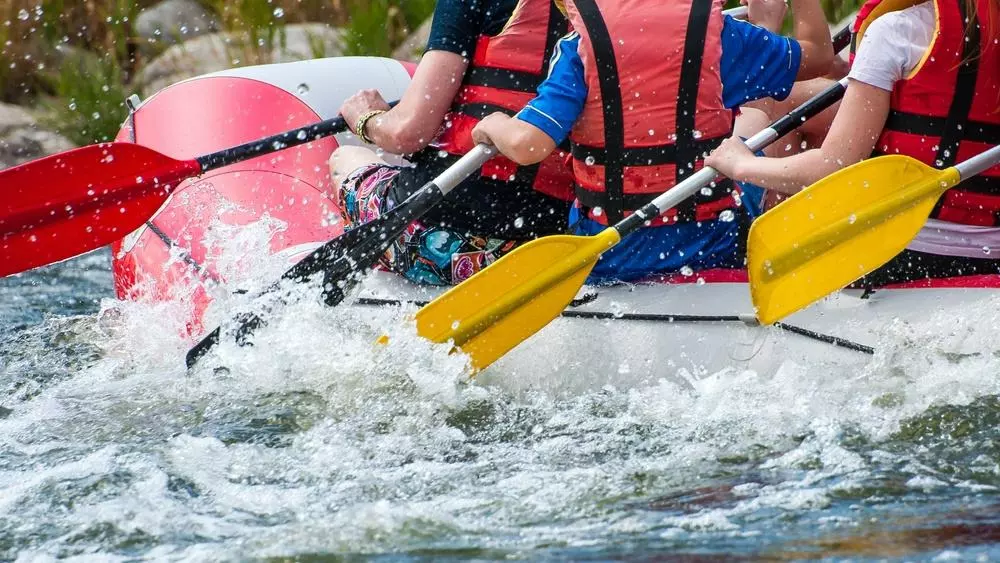 May 1, 2019
When you come to Gatlinburg during the spring or summer, you don't want to be inside all day! It's usually beautiful out, so you and your kids will want to be outside as much as possible. Read through these 5 outdoor things to do in Gatlinburg with kids for some ideas of what you guys can do while you're here:
1. The Skylift
If you want outdoor things to do in Gatlinburg with kids, you should ride The Skylift. Located in the heart of downtown, you'll get on a yellow chairlift and ride 500 feet up the side of Crockett Mountain. Once you reach the top, you'll get off the lift onto the SkyDeck where you'll be able to see the most amazing view of the Smokies around. Your whole family will love riding the Skylift!
2. Anakeesta
Looking for something you can spend all day doing outside? Your family will love Anakeesta! You will ride up the side of the mountain on a chondola where you'll be able to take in scenic views. Once at the top, you'll walk into Firefly Village where there are shops, restaurants, and places to play! The whole family will love going on the Tree Canopy Walk through the forest. Your kids will enjoy playing on the Treehouse Village Playground for hours. Everyone will enjoy something about Anakeesta!
3. Mini Golf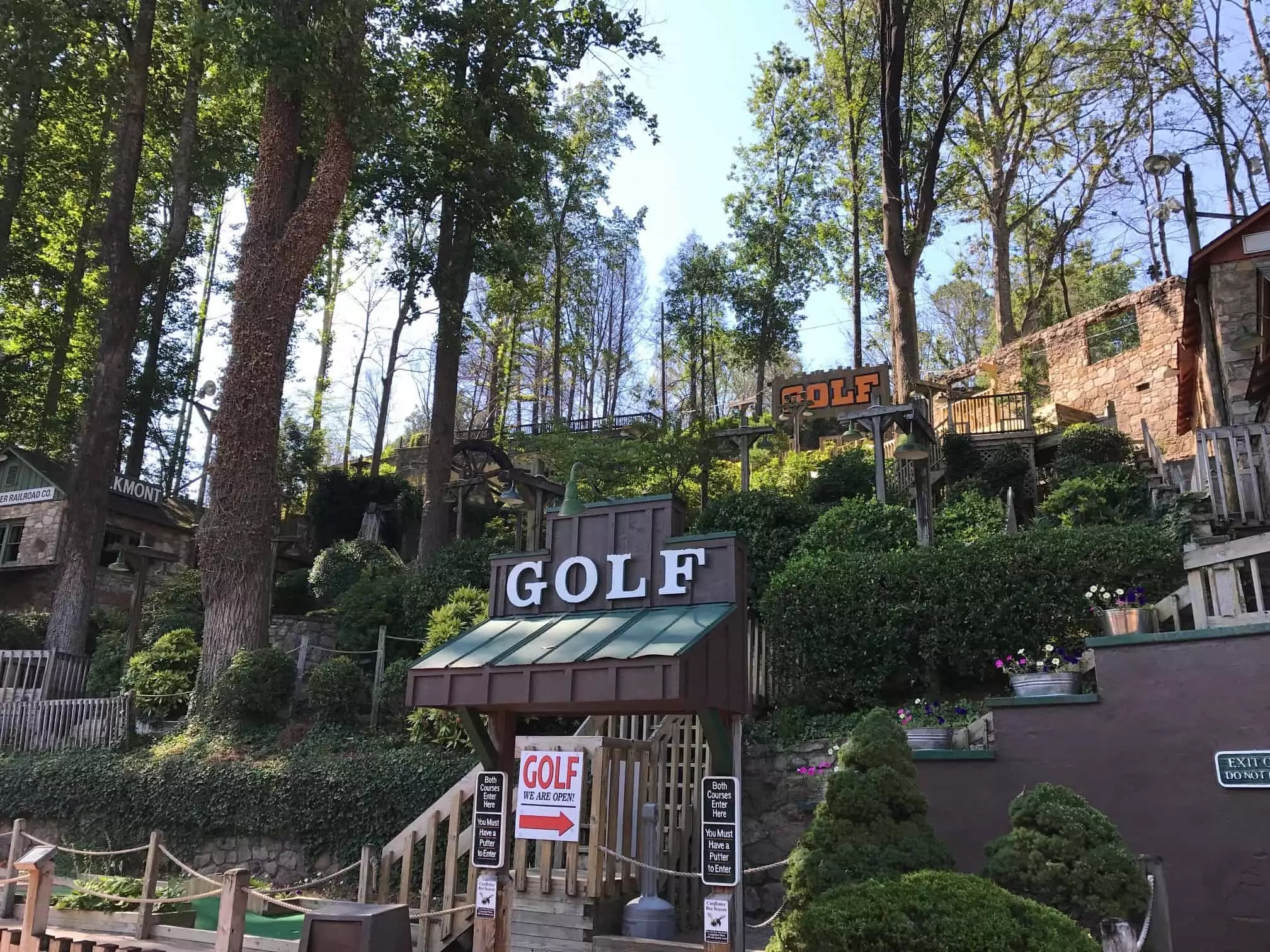 Kids of all ages love playing mini golf! You'll find plenty of courses to play outside. Hillbilly Golf takes you up the side of a hill where you can choose to play from 2 different courses. Gatlin's outdoor mini golf also has 2 courses to choose from that are Smoky Mountain themed. If it does end up raining, there are plenty of indoor courses too! Gatlin's has an indoor blacklight mini golf. Cooter's Place has a Dukes of Hazzard-themed course. Your family will love being able to play together!
4. White Water Rafting
If you've never been white water rafting, you'll definitely want to go while you're in Gatlinburg! You'll ride down the Pigeon River across class 3 and 4 rapids that will thrill you until you're through! With Rafting in the Smokies, you go on a 5.5-mile trip down the river with a guide. Smoky Mountain Outdoors has upper and lower river rides, as well as inflatable kayaks you can ride down the river. Riding the rapids will be an adventure none of you will forget!
5. Ziplining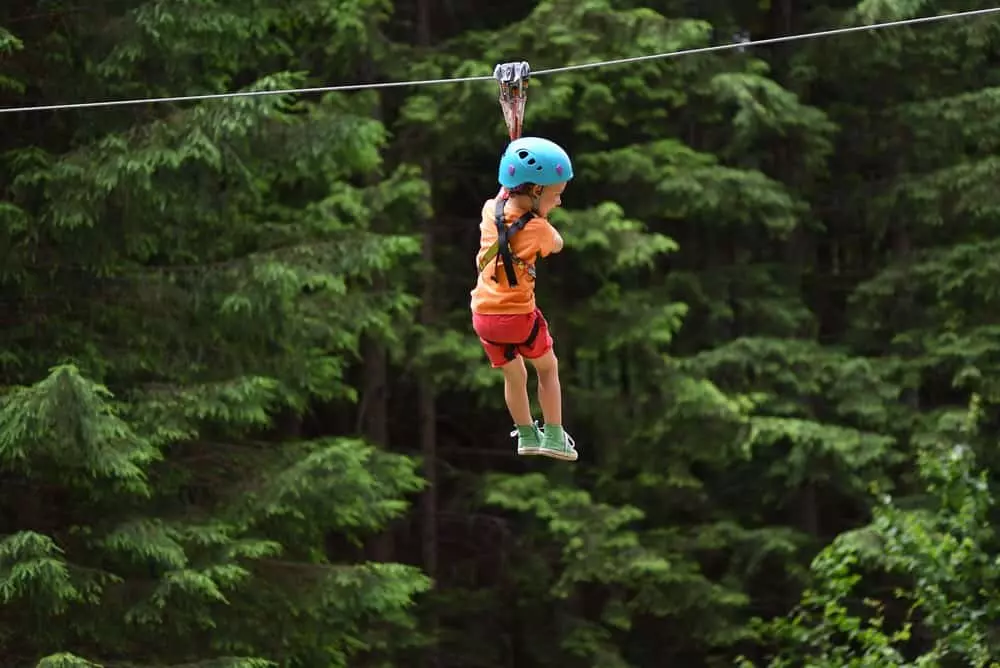 Flying through the trees at 25 miles per hour is a great way to spend your day outdoors! Anakeesta also has ziplines at the top where you can race the person beside you on dual lines. At CLIMB Works, you can choose between a treetop zipline tour or a mountaintop zipline tour where you can ride beside the people you go with while looking out across an amazing view of the mountains. Your kids will beg you to zipline all day!
With all these things to do in Gatlinburg with kids, you and your family will have a ton of fun! Still wondering what else there is for you to do in town? Check out our list of Gatlinburg activities for more ideas!