December 18, 2021
When it comes to shopping, you will not find a shortage of options in the Smoky Mountains. The best thing about the shopping scene in the Smokies is that there are a ton of places to purchase personalized gifts. These special mementos make excellent gifts during all times of year, but particularly for Christmas. Here are 4 of the best places to go holiday shopping in Gatlinburg and the Smoky Mountains:
1. The Village Shops
When you are shopping in Gatlinburg, you do not want to miss out on a trip to one of the most unique experiences in the Smokies. At the Village Shops, you will find 27 incredible stores with a variety of themes! The best thing is that all the shops are set up in the theme of a European village, meaning everything is within walking distance of each other! There are a ton of stores in the square where you can find the perfect Christmas gift for everyone on your list. Do you know someone who loves collecting candles? At the Candle Cottage, they have just about every scent you can imagine, including their own line of fresh scent and aromatherapy candles! For more specialized gifts, be sure to check out U Name It. They sell a variety of different types of bags, blankets, and accessories. Once you find the perfect gift, take it up to the counter and they will monogram it just the way you want it to give to a family member or friend for Christmas!
2. Great Smoky Arts & Crafts Community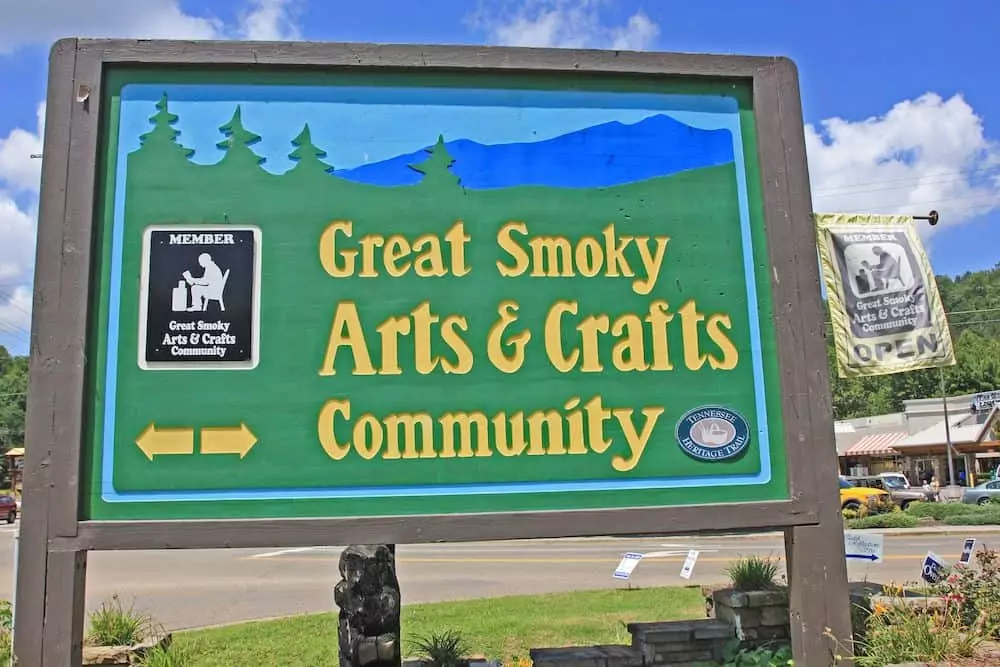 The Great Smoky Arts & Crafts Community is the largest independent organization of artisans in the United States. When you visit, you will find a large array of handmade masterpieces, including paintings, sculptures, pottery, and so much more! Throughout the 8 mile loop, you can meet over 100 different artists and craftsmen as they work on their next project. There are plenty of shops along the way where you can purchase all different types of artwork. If you know someone who loves things that are handmade, you are sure to find the perfect gift for them! So not only do you get to enjoy the experience, but you can also get some shopping done as well!
3. Christmas Place
Sometimes, the perfect Christmas gift is something holiday themed! At the Christmas Place, you can find all sorts of holiday themed presents, including personalized Christmas ornaments! We promise these will be the hit gift at your next family Christmas. The talented artists at the design center can write the name of the recipient on the ornament in beautiful calligraphy. These specialized gifts are sure to put a smile on everyone's face!
4. The Island in Pigeon Forge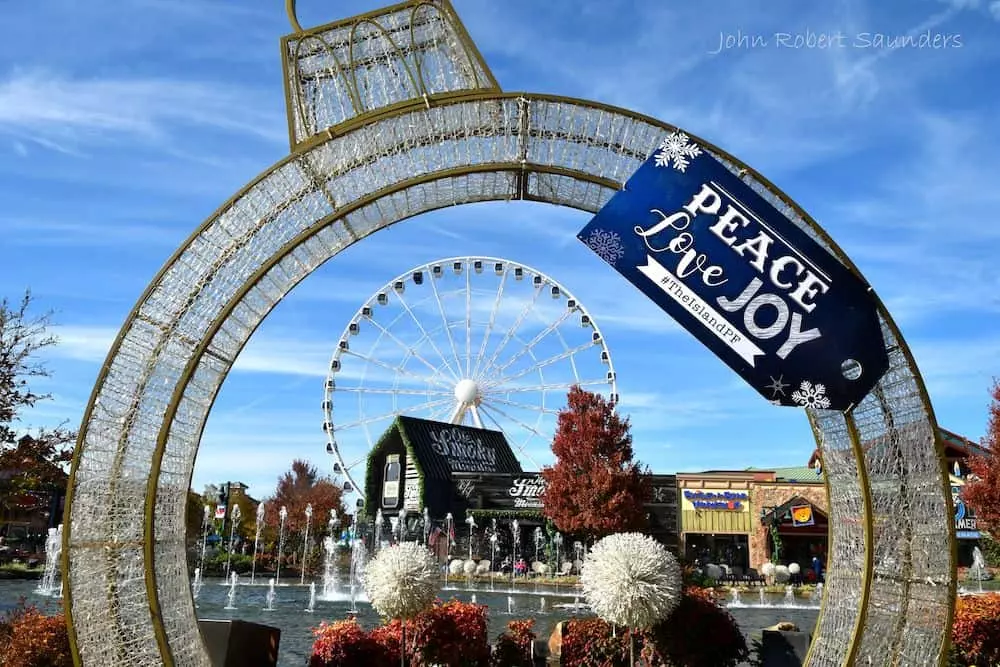 If you are visiting Pigeon Forge, The Island is one of the premier places to go shopping! Throughout the theme park, you will find more than 40 different retail stores! From apparel to home decor, we guarantee you can find something for everyone at all the amazing shops. Do you have a lot of kids in the family? At the Toychest Company, you can find just about any toy imaginable. From modern favorites to classic games, they have toys for all ages! Some of the most common brands they carry include PlayMobil, Mattel, and Lego. For the adults, you can find a Smoky Mountain themed gift at the Island Tiki General Store! They sell an array of apparel, jewelry, home decor, and more! Plus, they have a bunch of tiki themed items that will make you feel like you are sitting by the ocean. If you're shopping in Pigeon Forge, The Island is a can't-miss spot!
Now that you know the best places to go holiday shopping in Gatlinburg and the Smoky Mountains, be sure to check out some other fun things to do while you stay with us! We hope to see you soon in the Smoky Mountains!