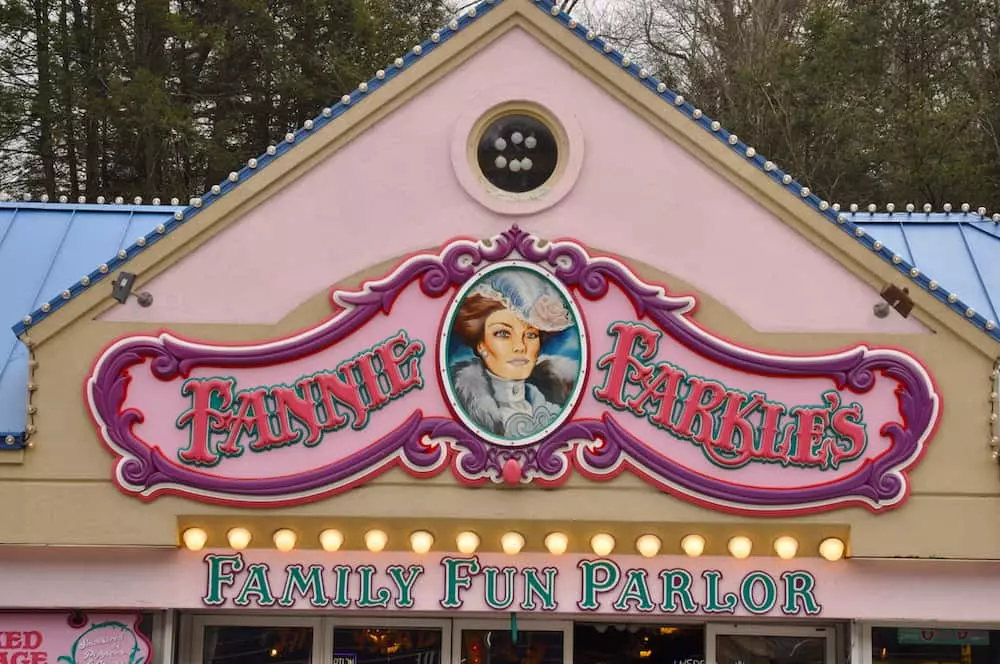 August 23, 2021
If you are looking for some great lunch options to break up your sightseeing activities in Gatlinburg, you are in luck! There are plenty of convenient lunch spots just minutes away from our hotel, as well as a cafe that is situated right next to our swimming pools! While you will find an assortment of sit-down restaurants, there are lots of options where you can grab a quick meal too! Here are the top 5 places to visit for a quick and affordable lunch in Gatlinburg:
1. Hot Diggity Dawg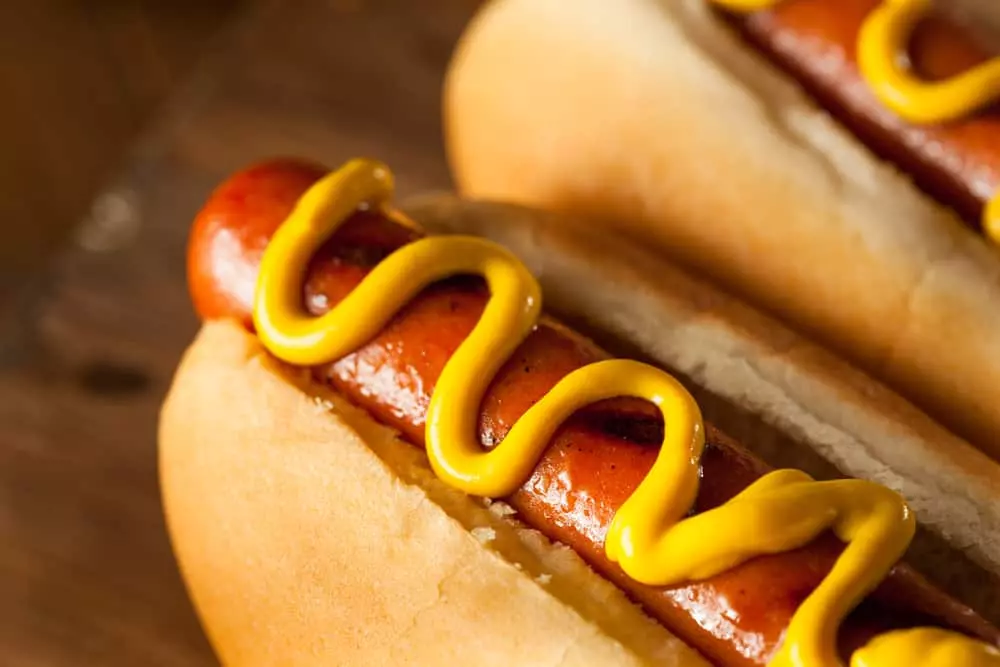 Come experience the best hot dogs in town at Hot Diggity Dawg, a counter service hot dog joint located at Elks Plaza in downtown Gatlinburg! This is the perfect place to grab a quick lunch on your way to one of the many exciting attractions throughout the Smokies! The chalk menu lists all of the daily menu items, which not only include hot dogs but tasty items such as bbq pork sandwiches, polish sausages, loaded nachos and more! For a hot dog place, they have one of the best BBQ pork sandwiches in the area. Be sure to check out some of the other places to eat in Gatlinburg with amazing BBQ!
2. Fannie Farkle's
Another one of the top places to visit for a quick and affordable lunch in Gatlinburg is Fannie Farkle's, where you can try their legendary Ogle Dogs! These corn dog style meals are prepared using a secret family recipe with ingredients that are made locally, so treat yourself to one or two! This fun lunch spot also features cheesesteaks, sausage subs and amazing home brewed Tennessee Sweet Tea! If you have some extra time, stick around to check out the arcade where you can play all kinds of exciting games and win some cool prizes!
3. Five Guys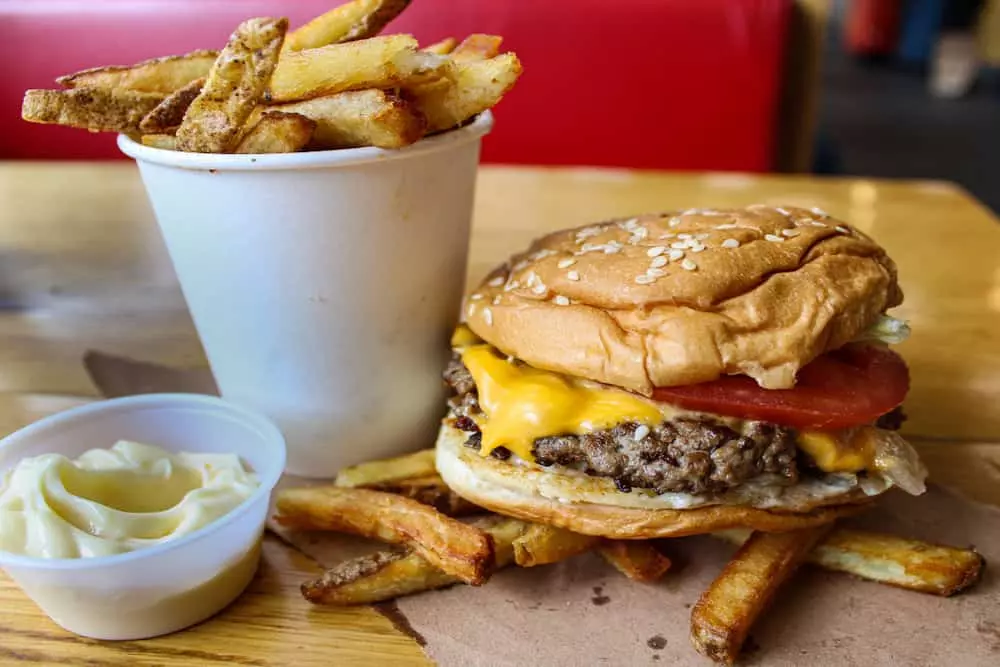 If you are a fan of the delicious burgers at Five Guys, you will be happy to know that there is a location right in downtown Gatlinburg! This popular burger chain offers more than 250,000 ways to customize your burger, as well as over 1,000 milkshake combinations to create the perfect meal! Five Guys is also known for their amazing french fries that are double-cooked in 100 percent peanut oil! Grab a burger to go or kick back for a bit in the comfortable outdoor seating area!
4. Old Dad's General Store
Old Dad's General Store is located at the southern end of Gatlinburg and is the ideal lunch spot for folks heading into Great Smoky Mountains National Park for the afternoon! The menu offers some of the most affordable options in town and features salads, hot dogs, burgers, deli sandwiches, chicken tenders and more! You will also find an assortment of old fashioned candy and soft serve ice cream, as well as all of your favorite refreshing beverages!
5. Poolside Cafe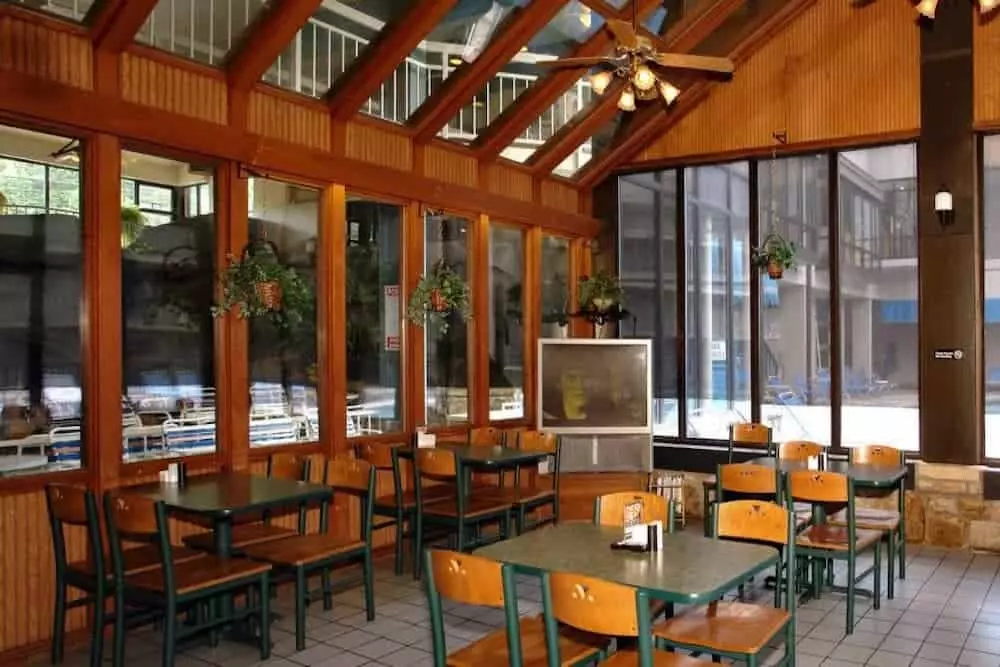 For those who want to enjoy lunch in Gatlinburg without leaving our hotel, take advantage of our convenient Poolside Cafe! The cafe is "sandwiched" between our indoor and outdoor pools, so you never have to go far to satisfy your appetite! The lunch menu features a wide selection of appetizers, burgers, salads, wraps and sandwiches, as well as a special Cubs menu for the younger kids in your family!
Check out all of the rooms at our hotel in Gatlinburg TN today to stay close to these great places to have lunch in Gatlinburg! We look forward to seeing you soon!