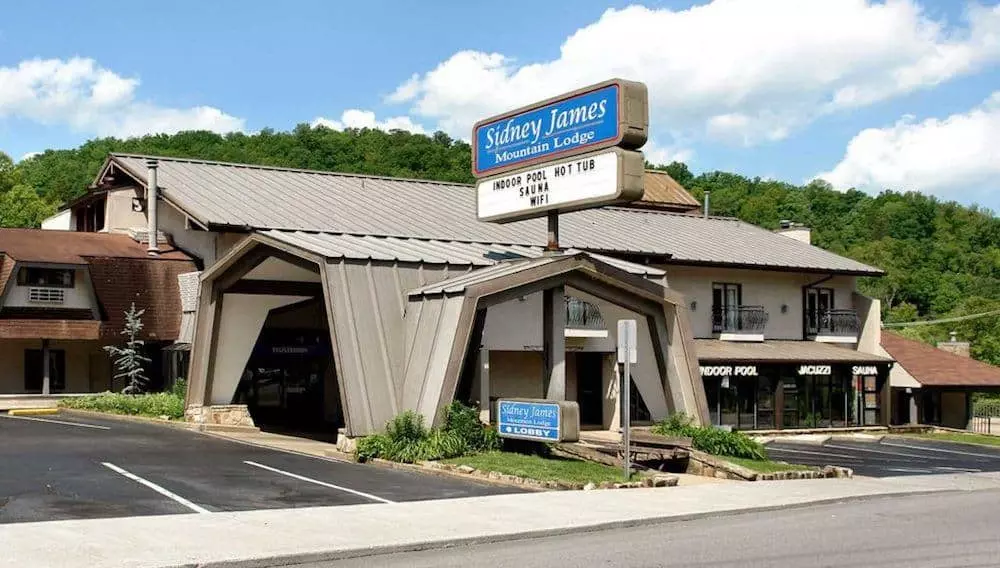 November 12, 2016
Here at Sidney James Mountain Lodge, there is nothing we like more than getting feedback from our guests! We love hearing all about the fun you had at our hotel and in the Gatlinburg area. In our hundreds of reviews, certain things are mentioned again and again. To help you plan your vacation, we have put together a convenient guide to what guests loved the most about staying at our Gatlinburg TN hotel.
1. Walking Distance to Downtown Gatlinburg
Sidney James Mountain Lodge is just a 10 minute walk from the Parkway! Here is what guests had to say about our location:
"It was in a great location, close to all of Gatlinburg's attractions but still far enough away from the constant traffic."

"The Sidney James is located near the top of the Historic Nature Trail (stoplight #8) just up from the Space Needle. I loved the location…It's a short, pleasant walk (downhill) to the main strip. It is very private and because it's near the top you don't hear all the foot traffic and car noise you would get on the strip."

"At the top of Historic Nature Trail, it's close enough to walk to the Parkway, but far enough away to be quiet."
(See Also: 4 Advantages of Vacationing at Our Hotel in Downtown Gatlinburg)
2. Catch the Gatlinburg Trolley Right Outside
If you would prefer not to walk, you will find a Gatlinburg Trolley stop in front of our main lobby. These convenient trolleys cost just 50 cents per ride. Here is what online reviewers said about catching the trolley at our Gatlinburg TN hotel:
"A nice benefit is that it is right on a trolley stop – red line directly out front, and green line right across the road."

"A trolley stops right at the front door and you can purchase all day passes at the hotel."

"There is a trolley stop right outside, which is great because the parking in gatlinburg is around $8. You can ride the trolley all day for $2."
3. Wonderful Indoor and Outdoor Pools
Whether it's a beautiful summer's day or the middle of winter, you can always go swimming at Sidney James Mountain Lodge! Here is what guests had to say about our pools:
"The hotel has two outdoor pools and a beautiful indoor pool with man made caves and waterfalls and even a hot tub for those not having one in their rooms."

"Absolutely amazing pool area – kids are nuts over it!!!"

"The indoor pool was awesome! It's like being inside a cave."

"After a long day of shopping and sightseeing we love to come back to the indoor pool and hot tub then relax back in our room by the fireplace!"

"This place has a nice pool inside with a small toddler friendly area as well as a jacuzzi. They have towels at all of the pools and the staff is very friendly."
4. Spectacular Cafe
For a delicious and convenient meal, stop by our onsite cafe! Here is what online reviewers wrote about our poolside eatery:
"They have a nice small cafe, where you can purchase breakfast, lunch, and dinner. The biscuits and gravy is a big hit!!!!"

"While enjoying both the outdoor and indoor pools, we visited the poolside cafe; and it was one of the best cheeseburgers my girls had all week, and the price was much better than the Gatlinburg strip."

"The women at the cafe are super sweet and cook an amazing breakfast and it's a great price."
5. Our Incredible Staff
Our staff always goes the extra mile to make your vacation a special experience. Here is what guests at Sidney James Mountain Lodge said about our team:
"The staff was friendly and treated you like a guest instead of a room number."

"You won't meet a kinder staff any place you go. We loved them. Always willing to help you no matter what the situation. I will definitely return here."

"The staff was so kind, we decided to extend our visit by an extra night and were graciously accommodated; we didn't even have to change rooms! The staff also made sure that we received the best rates available!"
To start planning your vacation at Sidney James Mountain Lodge, browse our Gatlinburg TN hotel rooms!