November 4, 2019
The Great Smoky Mountains National Park has over 800 miles of hiking trails. Since you're staying in Gatlinburg, you should check out the places where you can go hiking near Gatlinburg! There are easy and moderate trails you can try. Here are 5 of the best places to go hiking near Gatlinburg:
1. Gatlinburg Trail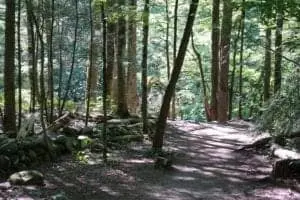 An easy trail for hiking near Gatlinburg is the Gatlinburg Trail. It's an out-and-back trail with a roundtrip length of 3.8 miles. Most of the trail runs along the west prong of the Little Pigeon River, so you'll have a great view of the water. Then you'll cross a footbridge over the river. In the spring, you'll see all kinds of wildflowers along the trail, and in the fall, you'll have great views of the colorful leaves. There are old home sites along this trail you can check out too. The Gatlinburg Trail is one of the only trails in the Great Smoky Mountains National Park that is open for dogs.
2. Cataract Falls
Want to take your kids on a hike? Cataract Falls is the perfect trail for kids or people who want to enjoy being outdoors but aren't avid hikers. The path is easily laid out with wooden boards and a clear path. It's also only 1.1 miles roundtrip. You'll see old forest growth, unique looking trees, and a creek you will walk beside. Near the end, you'll come up on Cataract Falls. This waterfall is one of the smaller waterfalls in the national park, but it's beautiful, especially after it rains.
3. Rainbow Falls Trail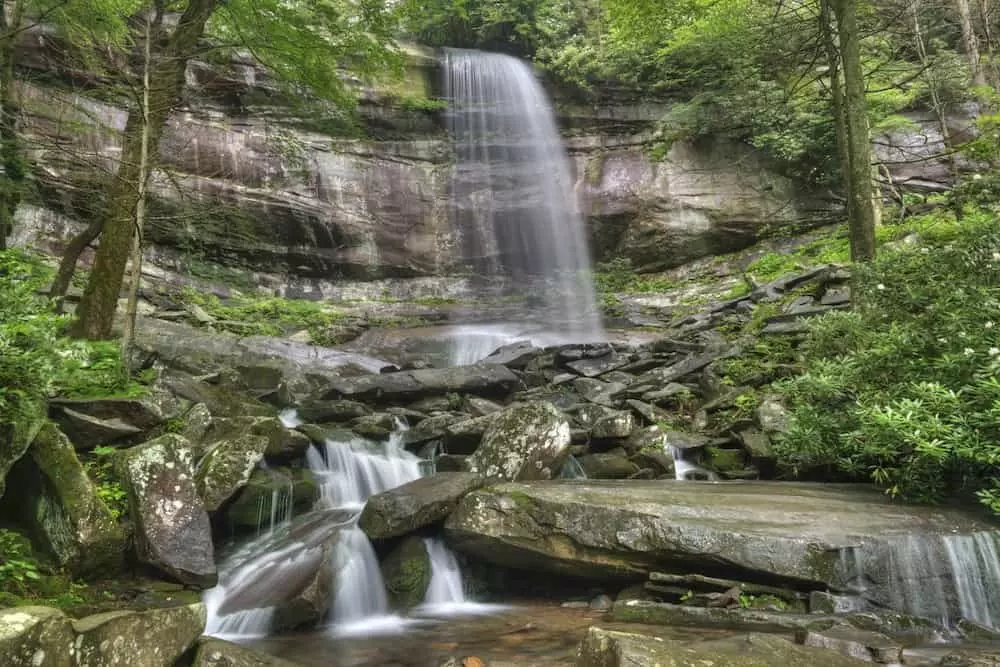 If you want to hike a more moderate trail with a waterfall at the end, you should go on Rainbow Falls Trail. The roundtrip length is 5.4 miles. You'll walk along LeConte Creek and eventually cross it on a footbridge. Wildflowers run rampant in the spring along this trail. Once you reach the falls, you'll be impressed. It stands at 80 feet tall, and the waterfall is named after the rainbows you can see in the mist during the afternoon.
4. Twin Creeks Trail
Another easy trail for hiking near Gatlinburg is the Twin Creeks Trail. This out-and-back trail is 4.5 miles roundtrip. There are wildflowers everywhere in the spring on Twin Creeks Trail, and you'll love the fall colors you'll see. There are old homesteads you can explore along this trail, and you will also enjoy walking along the creeks.
5. Laurel Falls Trail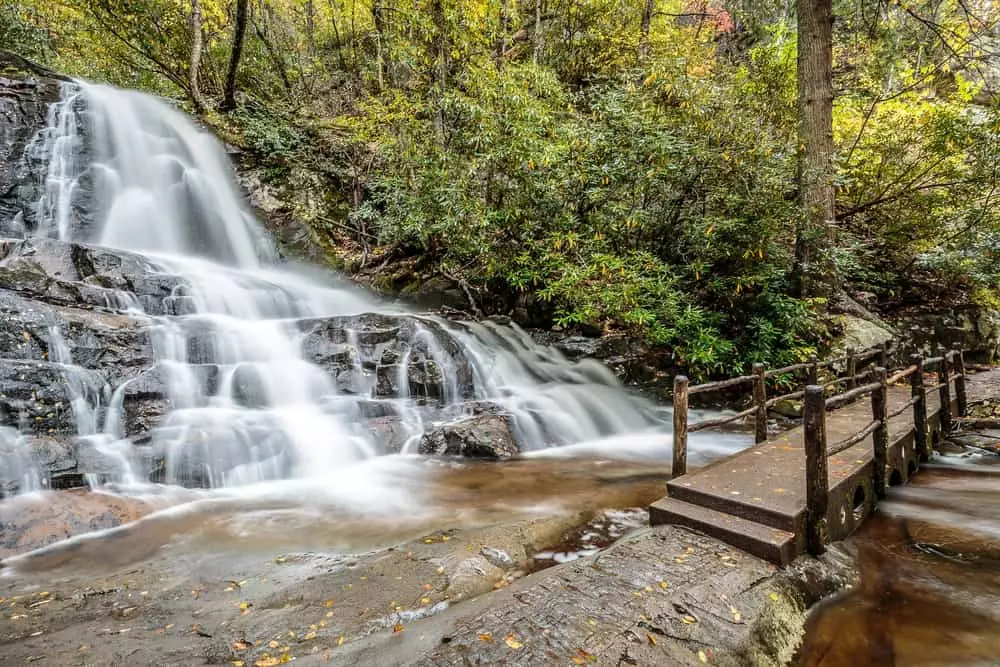 As one of the most popular hikes in the Smoky Mountains, you can't miss hiking to Laurel Falls. This out-and-back hiking trail is perfect for people of any physical ability because the trail is paved. Some of the trail has steep drop off sections, so be careful as you're making your way to the top and as you come down. Once you reach the top, you'll see the 80-foot-tall, two-tiered waterfall come into view. You can walk to the other side on a footbridge and take pictures in front of the waterfall.
There are plenty of trails for hiking near Gatlinburg! You may have a hard time deciding which one to try first! Trying to decide what else you're going to do when you stay with us? Check out these Gatlinburg attractions for some ideas!