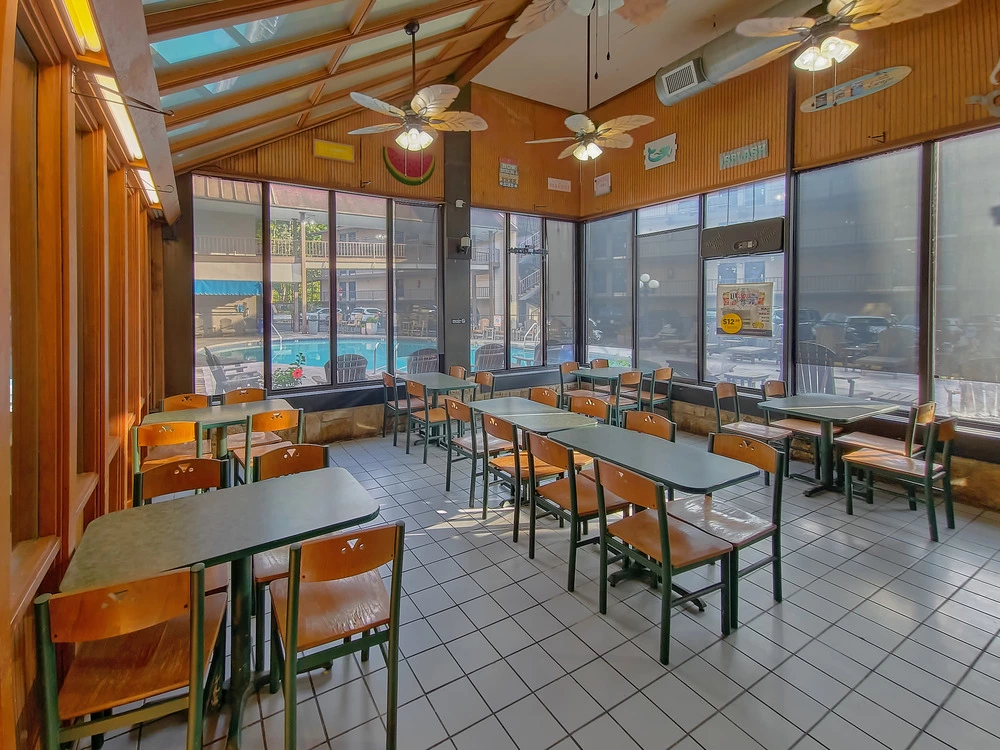 September 27, 2023
We pride ourselves on providing guests with quality lodging when they come to the Smoky Mountain area. When you stay with us, you will have access to great amenities. This includes our Poolside Cafe. You won't have to go far to have delicious food. Here is a list of 3 reasons why you'll love staying at our downtown Gatlinburg hotel with a Poolside Cafe:
1. Conveniently Located and Plenty of Food Options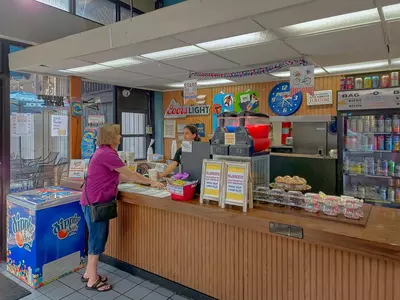 As the name implies, our Poolside Cafe has a great location near the pool at our downtown Gatlinburg hotel which makes it easy for guests to access. What's more? The menu has plenty of great options for any time of the day. For plenty of energy, order the french toast and egg breakfast plate with a refreshing cup of orange juice or coffee before you head out for the day. Pick up the Hiker's Sack if you want an on-the-go meal for later. When you get back to the hotel, order an equally delicious burger, salad, sandwich, or hot dog for lunch or dinner. Don't forget dessert! Enjoy one of their freshly baked goods or a cup of Dippin' Dots ice cream. Have your food right there in the cafe, take it up to your room, or stay put and order room service.
2. Access to Other Great Amenities
Along with the Poolside Cafe, guests have access to other great amenities. Our spacious rooms can comfortably accommodate up to 4 guests. If your travel group includes a fur baby, we offer pet-friendly accommodations. The rooms have a mini fridge to easily store snacks, drinks, and leftover food as well as a coffee maker! They can also come with other great features, such as a fireplace, Jacuzzi tub, and private balcony. As for amenities on the property, we have two seasonal outdoor pools. Guests love to beat the heat in the cool water or enjoy the sun while lounging on the pool deck. We also have a heated indoor pool that includes a kiddie pool. Other notable amenities include a workout area as well as a guest laundry room!
3. Great Location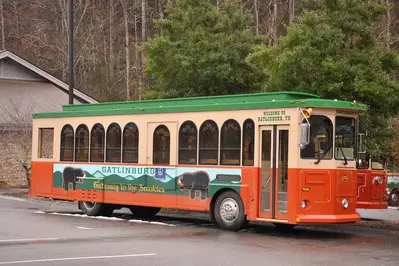 Our downtown Gatlinburg hotel has a great location, as it is right in the middle of all the action. The popular attractions in the area include Ripley's Aquarium of the Smokies. It houses many fun activities, one of which is the Glass Bottom Boat. Additionally, go to the Gatlinburg Space Needle to see gorgeous views of the Smokies. You can also play fun games at the arcade on the lower level. If you are going to any of these attractions, leave your car parked and save money on gas by taking the Gatlinburg Trolley. We have a stop right outside our hotel! For even more fun, spend the day in Pigeon Forge. Explore the Dollywood theme park and great museums like WonderWorks!
Enjoy our Poolside Cafe and everything else that we have to offer when you stay with us. Explore all of our downtown Gatlinburg hotel rooms to find the right one for your vacation!