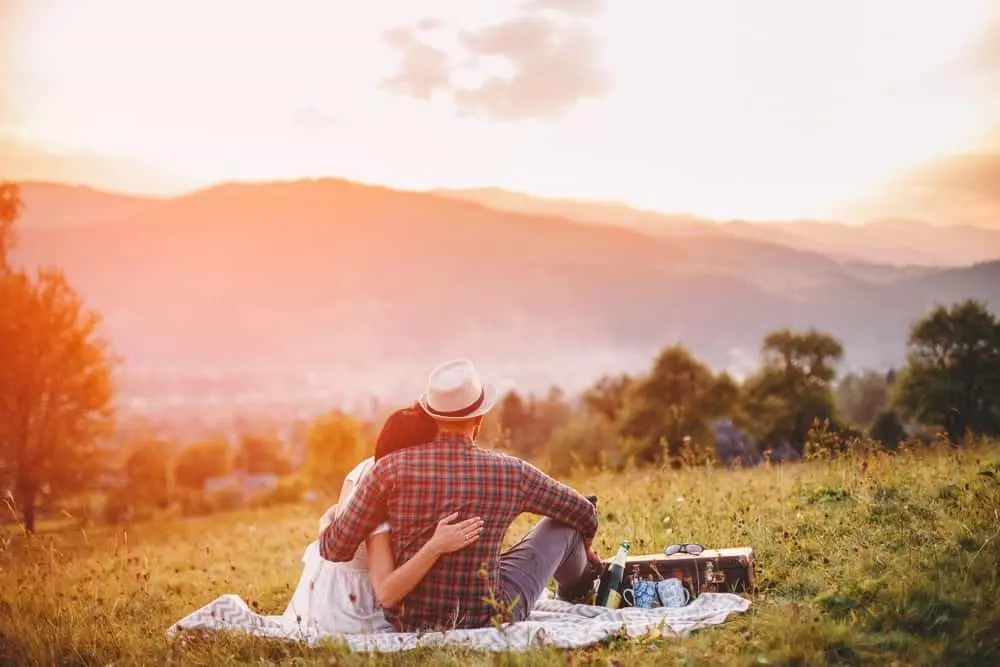 September 11, 2017
Are you planning a super special getaway for your sweetheart? Gatlinburg serves as the perfect romantic setting for any occasion. The gorgeous mountains views are an amazing backdrop for a romantic evening. Whether you are looking for a casual ice cream date or a formal evening out, we've put together a list of 5 things to do in Gatlinburg for couples to enjoy.
1. Hike Clingmans Dome
Clingmans Dome is a cool hiking trail at the Great Smoky Mountains National Park. It can be a strenuous hike, but it's perfect for a couple looking to spend time together outdoors. Once you reach the observation tower, you and your partner will get breathtaking panoramic views of the Smokies. It's a view you'll enjoy seeing together. Don't forget to bring your camera to capture some nature shots.
2. Wine Tasting the Rocky Top Wine Trail
If you are looking for something a little more sophisticated, wine tasting the Rocky Top Wine Trail is the perfect activity for you and your partner. The wine trail features 6 wineries. The trail is free to do and you can download a passport to mark each wine tasting destination. If you visit all six locations you'll receive a free gift. It's a great way to get a taste of all the different wines in the area.
3. Ice Cream & Mini Golf
Out of all the things to do in Gatlinburg for couples this one is probably the most casual. Mad Dog's Ice Cream and Donuts is a quaint shop that is only a 5 minute drive from the Sidney James Mountain Lodge. You can enjoy a delicious scoop of ice cream there or try one of their unique donuts. After enjoying a sweet treat, you can head to a number of mini golf places that are close to the lodge. This is a simple date idea, but it is also pretty inexpensive.
4. Tram Ride at Ober Gatlinburg
The aerial tramway at Ober Gatlinburg is a hot spot for couples because it has the most romantic views. The ride takes you up to the amusement park and ski area. The best time for couples to ride would be at night. You'll get to see both the town and your partner's face light up. Once you are done riding the aerial tramway, you and your partner can find even more fun activities at the amusement park.
5. Fancy Dinner
Put your best outfit on for a fancy dinner out with your partner. It's always nice to have a night out on the town especially when you are on vacation. When you stay at Sidney Mountain James Lodge you'll be close to Gatlinburg Parkway which is filled with amazing restaurants you can check out. Try fondue at The Melting Pot. It'll be a fun new experience for you and your partner to enjoy.
These are just a few things to do in Gatlinburg for couples. Browse our Gatlinburg hotel rooms and rates to find the best fit for you and your loved one today!